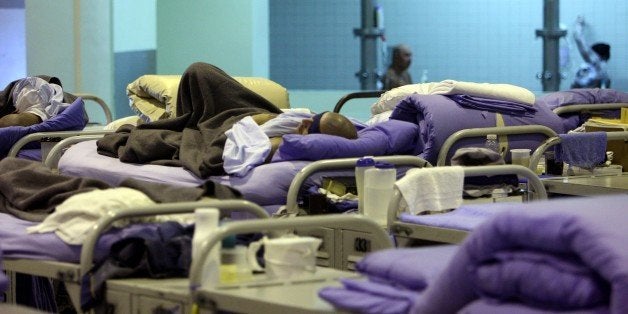 If California releases more elderly prisoners, the state might be able to comply with a federal court order to ease overcrowding in its prisons, prison-reform advocates say. The state also could meet that requirement by releasing thousands of prisoners who have received substance-abuse counseling, vocational training and other services aimed at preventing released inmates from reverting to criminal activity, they argue.
Although advocates have touted these reforms for months, they have ramped up the intensity of their rhetoric in recent days, as the state's Democratic establishment deliberates over competing methods of easing overcrowding in the state prison system.
Last week, California Gov. Jerry Brown unveiled a plan to temporarily increase the state's prison capacity, in part by leasing space from private prisons. Democrats in the state Assembly support that strategy, but Senate Democrats are backing a different proposal, which calls for the state to invest more substantially in mental health and substance-abuse treatment services.
"While these plans seem vastly different, they both explicitly seek to delay any moves to actually shrink the prison system," said Isaac Lev Szmonko, a member of the national prison-reform advocacy group Critical Resistance, in a statement. "Unless we stop the state from expanding its capacity to hold more prisoners, we lose whatever chances we have of permanently reversing the growth of both the prison population and the prison budget."
California has more than 130,000 prisoners, compared to a 1980 prison population of about 25,000. Prisons cost California taxpayers close to $10 billion, compared with $604 million in 1980. While some say the additional spending is needed for rehabilitation services, they also note that the prisons are draining scarce dollars from education and other key areas.
In 2009, a panel of federal judges found that overcrowding in state prisons was jeopardizing the safety and welfare of prisoners. Since then, the state has reduced its prison population by thousands of inmates, but it still hasn't reached the level deemed acceptable by the federal court. The state now has until Dec. 31, 2013 to lower the population of its facilities by about 10,000 more prisoners.
Advocates for prison reform say that the state could exceed that goal if it expands the number of inmates eligible to earn credit toward reduced prison time. Prisoners can reduce their sentences by participating in vocational, educational and rehabilitative services, and by receiving marks for good behavior. Using the state's risk-assessment methods, James Austin, president of the national criminal justice research group the JFA Institute, testified in the overcrowding case that the state could release 22,758 prisoners through this policy change.
Advocates also note that nearly 14,000 state prisoners were 55 and older as of June 30, 2012. Fifteen states have implemented a process that expedites the release of elderly prisoners; California is not among them. "We know that people are less likely to return to prison in their 40s," said Emily Harris, statewide coordinator for Californians United for a Responsible Budget, an advocacy group.
"Not everybody who's over the age of 50 or 55 or 60 would be released," she added. "There would be a review process."
If the state follows these two recommendations, it could release between 22,700 and 37,000 inmates without endangering the public, advocates say, bringing the population density of the state's prisons well below the level deemed acceptable by a panel of federal judges.
Together, these two reforms could also allow the state to save over $584 million.
Brown's plan to increase prison capacity is projected to cost the state about $715 million over the next two years.
The plan backed Senate Democrats would cost at least $200 million annually, though the state's Legislative Analyst's Office concluded that it could save the state money in the long run.
Both Brown and Senate Pro Temp Darrell Steinberg, the top sponsor of the Senate plan, have vociferously opposed releasing any more prisoners, portraying that possibility as a threat to public safety.
Releasing prisoners before their terms are up is "not consistent with public safety or the orderly administration of justice," Brown said at a press conference in Sacramento last week.
Before You Go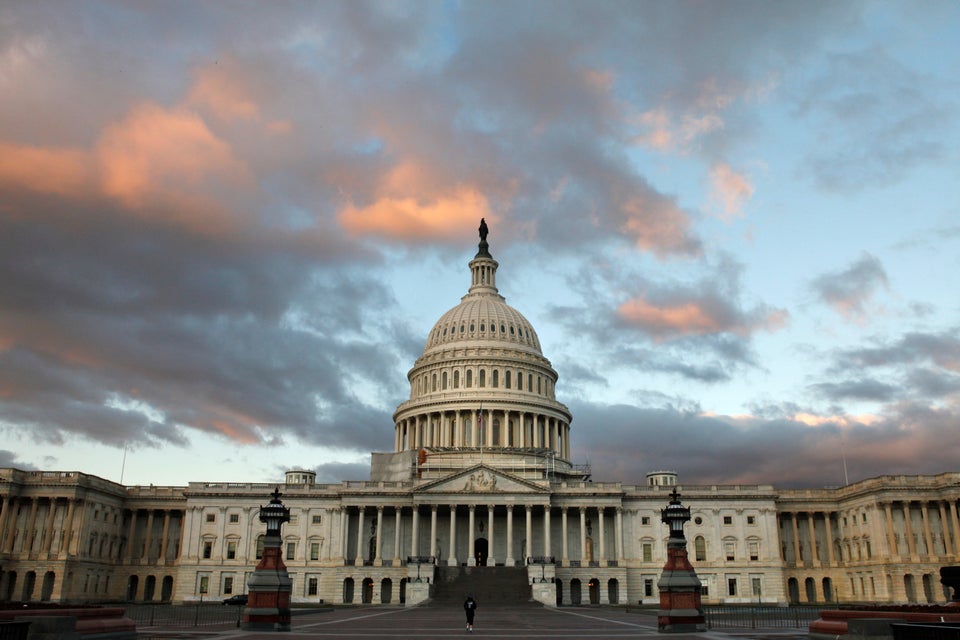 Do These Things, Don't Cut Entitlements
Popular in the Community