 California has built 23 prisons since 1980. In the same period, the University of California system has opened one new campus. And although California's prison population has declined in recent years, the state's spending per prisoner has increased five times faster than its spending per K-12 student in the last two decades.
California has more than 130,000 prisoners, a huge increase from the state's 1980 prison population of about 25,000. Prisons cost California taxpayers close to $10 billion, compared with $604 million in 1980. While some say the additional spending is needed for rehabilitation services, they also note that the prisons are draining scarce funds from education and other key areas.
This week, Californians who hope to see the state scale down its prison spending were dismayed to learn that Gov. Jerry Brown (D) wants to further expand the prison system, spending an additional $700 million on prisons over the next two years. Brown is trying to comply with a federal court order to reduce prison overcrowding by the end of this year: Despite the 21 new prisons built since 1980, construction hasn't kept pace with the growth of the inmate population, and California's prison system is one of the most crowded in the country.
But Brown's fellow Democrats in the state Senate have thrown their support behind an alternate plan. The rival approach, proposed by Senate President Pro Tem Darrell Steinberg, calls for the state to invest $200 million a year on counseling programs and other services aimed at keeping low-level drug offenders out of jail. To succeed, it will need to gain the approval of the panel of federal judges who ordered California to resolve the overcrowding problem in the first place, and it's not at all clear that the judges will play along.
But if they do, the state could ultimately save millions in prison costs, Steinberg says.
Brown's approach, by contrast, is an "expensive Band-Aid on a hemorrhage," Steinberg said in statement Wednesday.
But criminal-justice advocates say that the prison system is still way too big -- and costly. And unless the state invests more in teaching people the skills they need to get by, they say, it isn't likely to get a whole lot smaller.
UPDATE: Jeffrey Callison, a spokesperson for the California Department of Corrections and Rehabilitation, stresses in an email that the governor's plan to increase prison capacity is temporary.
"The Governor has made it very clear in public on numerous occasions that he wants California to spend less money on incarcerating people," he writes. "His plan will secure enough time for the state to work on longer-term criminal justice reforms to bring down the population in the long term."
Callison also stresses that one reason for the rising cost of incarceration in California is the "huge investment made by the state in improving medical, mental health and dental care." And he notes that prisoners spend a lot more time in prisons than students spend in school. "All of their basic needs must be met, largely at taxpayer expense," he writes.

Correction: California has opened 23 prisons since 1980, not 21: They include a woman's prison that was deactivated in 2003 and a health care facility that opened in Stockton last month. Language has also been amended to indicate that the article is considering the University of California system, and not the California State University system.
Support HuffPost
The Stakes Have Never Been Higher
Before You Go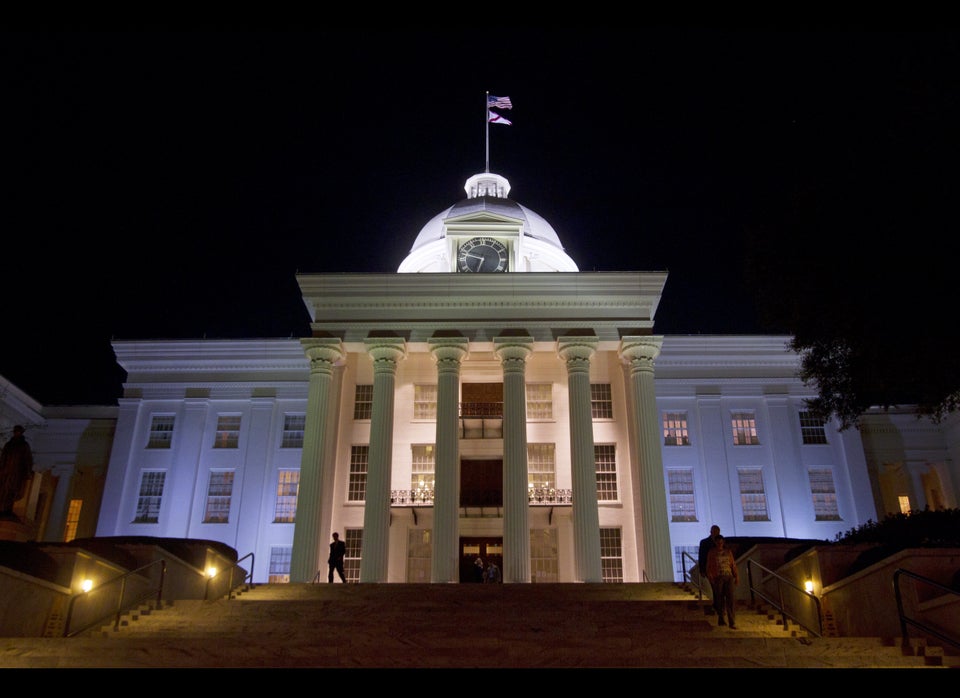 U.S. State Capitol Buildings
Popular in the Community