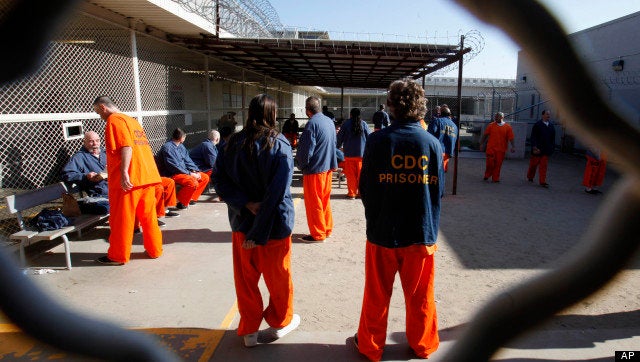 A new project at UC Berkeley Law School, the California Wrongful Convictions Project, has been studying the problem of innocent people in California convicted of crimes they did not commit, and they've just released their findings [PDF]. I wish I could say I was shocked by what they found.
California currently leads the nation in wrongful convictions. With more than 200 innocent people locked up for crimes they did not commit since 1989, and 123 exonerations, California exceeds every other state in the U.S. when it comes to this dubious distinction.
This came as no surprise to me. I was one of those 200 innocent people.
I was locked up more than 20 years ago for a murder I did not commit and last year, I was finally able to prove my innocence and was released. Including my 20 years, the total amount of time spent in prison by innocent people in California is 1,311 years.
Ever since I was released, I've been traveling around the state urging voters to vote YES on Proposition 34 to replace the death penalty with life in prison because of the risk of executing an innocent person. I know first-hand that innocent men and women can be convicted of terrible things they had nothing to do with, and that the death penalty always will run the awful risk of executing one of those people. It could have been me.
In all my speaking around the state, I often encounter the attitude that wrongful executions and wrongful convictions are not a California problem. After all, the most publicized cases of possible wrongful executions -- like Cameron Todd Willingham, Carlos DeLuna or Troy Davis -- all take place in states like Texas and Georgia.
But this new report confirms what I always knew: that wrongful convictions can and do happen right here in California. In fact, they happen more often here than anywhere else.
That's why it's so important for California to vote YES on 34 to replace the death penalty with life in prison with no chance of parole. The death penalty will always risk executing an innocent person, there's simply no way we can have a perfect system that never makes mistakes. And this report reveals we're doing even worse than we thought -- worse than every other state -- when it comes to ensuring we only convict the guilty. How can we risk executions after seeing this staggering error rate?
Replacing the death penalty is the only way we can guarantee that we will never make this fatal mistake in California. Life in prison with no chance of parole means convicted killers stay behind bars forever where they can no longer threaten our communities -- but if someone is innocent, they will have the opportunity to prove it.
With the death penalty, mistakes are irreversible. YES on 34 means there's room to correct them. Please join me in voting YES on 34 to replace the death penalty with justice that works for everyone in California.
Related
Popular in the Community