This Tuesday, millions of Americans will show up to make their voices heard at the ballot box. President Barack Obama is virtually assured to win the state of California, where all major polls show him with an overwhelming lead over his competitor. But voters here will also face two ballot initiatives with major implications for the future of California: Propositions 30 and 32. These propositions are pivotal for the future of education, public safety and the voice of hard-working families in our state.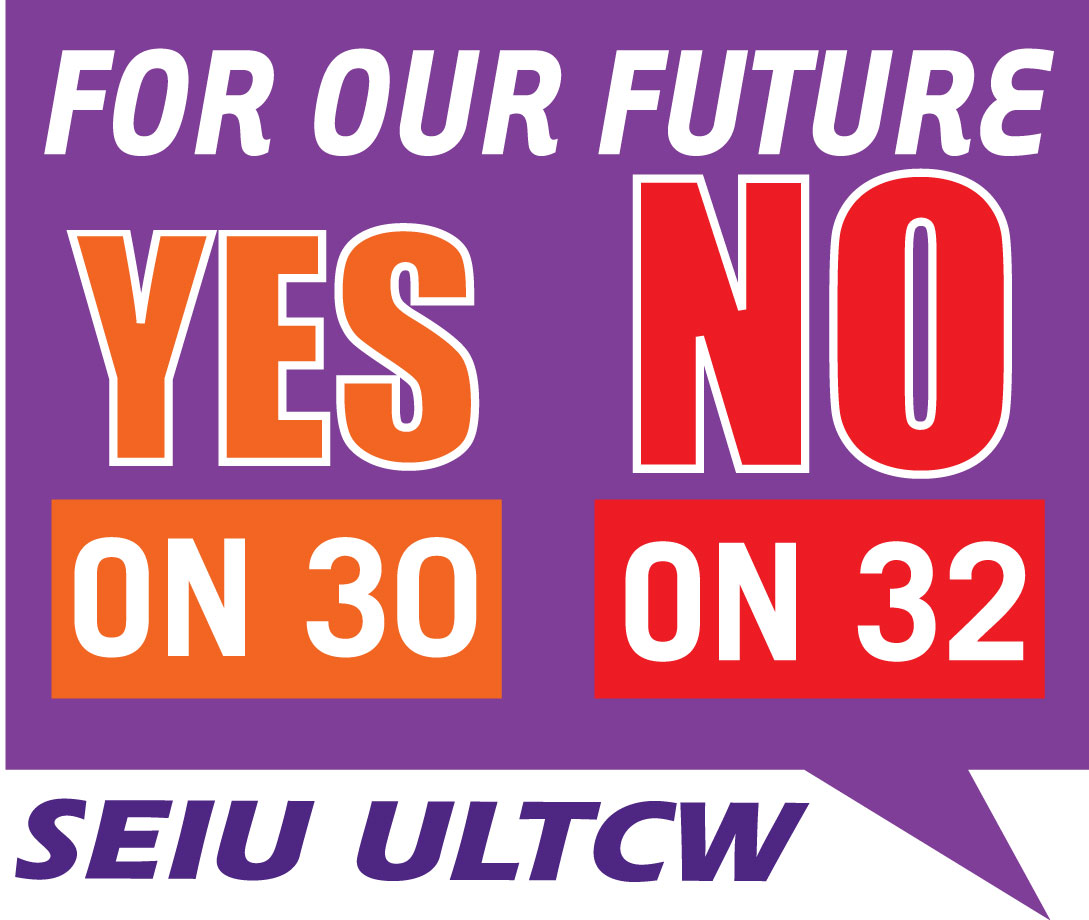 Vote Yes on Proposition 30
Proposition 30 is Governor Brown's plan to make sure that everyone pays their fair share by requiring the wealthy to pay a little more, and the measure's tough accountability standards require annual audits to ensure that these funds are spent on our schools and for public safety. If we don't pass Proposition 30, schools will be forced to shorten the school year, lay off thousands more teachers and increase class sizes by another 20 percent. Schools will be forced to stop buying text books and community college, CSU and UC tuition will increase even more placing access to our system of public higher education out of reach for working and middle class Californians.
The funds to save our schools and local public safety will come from the state's highest earners -- individuals making more than $250,000 and couples making more than $500,000 -- who will be asked to temporarily pay more in income taxes. It also includes a temporarily ¼ cent increase in the state's sales tax. The revenue generated for schools will be put into a special fund that the legislature cannot touch. Independent audits will be conducted regularly to make sure the money goes to our classrooms, not to administrative costs.
Proposition 30 has been endorsed by former President Bill Clinton, Los Angeles County Supervisor Mark Ridley-Thomas, the League of Women Voters, California Teachers Association, the UC and CSU Student Associations, the California Democratic Party, American Federation of State and Municipal Employees (AFSCME), the California State Association of Counties, Service Employees International Union (SEIU), the Los Angeles Times, the Sacramento Bee and the African American Voter REP Project.
Vote Yes on Proposition 30 to save our schools and protect our neighborhoods.
Vote No on Proposition 32
Proposition 32 is a special-interest power grab to silence working Californians' voice in the political process. It would severely restrict union members in both the public and private sector from having a voice in our political process, while creating special exemptions for corporate interests. As a result, teachers, nurses, police and countless other hard-working Californians would be unable to make our collective voice heard in the legislature and at the ballot box.
Proposition 32 is backed by corporate special interests who are proposing phony reforms that actually give corporations even more power to write their own rules.
Proposition 32 has a hidden partisan agenda as well. It was written by lawyers for the Republican Party, the Republican Party has endorsed it, and Bush strategist Karl Rove is raising money to pass it so he can get more tax breaks for his corporate clients, while what is left of California's middle class pays the price.
Government watchdog groups and community organizations like the League of Women Voters, California-Hawaii NAACP, the California Labor Federation, the Los Angeles County Federation of Labor, SEIU United Long Term Care Workers and the African American Voter REP Project all oppose Proposition 32 because it's not what it seems.
Vote No on Proposition 32 to protect California's middle class from being silenced by corporate special interests.
REAL LIFE. REAL NEWS. REAL VOICES.
Help us tell more of the stories that matter from voices that too often remain unheard.