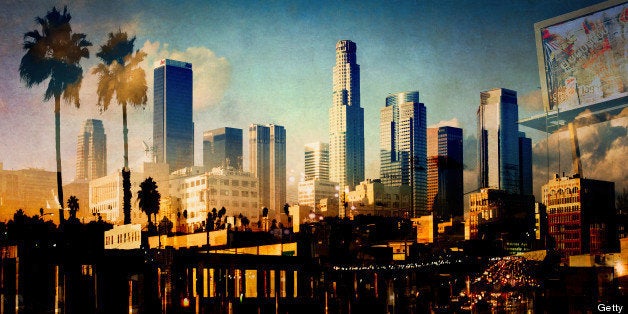 More than $1 billion is pouring into the coffers of cities, school districts and other public entities across Los Angeles County, as the state redistributes $4 billion formerly used to battle blight.
Money that for decades was earmarked for use by redevelopment agencies is now being funneled to local governments, which can spend the money as their regions warrant without strings attached. A report released last week by the California Department of Finance details how much has been redistributed over the last two years to cities, counties, K-12 and community college districts and county education offices.
"This is money that otherwise would not have been coming to all of these taxing entities in this way," said Ryan Alsop, L.A. County's assistant CEO for intergovernmental and external affairs. "This was all part of the governor's grand plan -- freeing up money for state, local governments."
In 2011, as the state was caught in the grip of the recession. Gov. Jerry Brown battled successfully to abolish more than 400 redevelopment agencies and to use that property-tax revenue to fund education and other core programs.
That put an end to agencies that oversaw the revitalization of Chinatown and Bunker Hill in Los Angeles, Old Town in Pasadena, the Pine Avenue streetscape in Long Beach and the 19th and Sunrise neighborhood in San Bernardino.
"Most of those cities had their own redevelopment agencies,"
Alsop said. "Now that money is no longer obligated for redevelopment, they can use it for whatever they want, such as operations, services, economic development."
Although the state report shows Los Angeles has received nearly $81.7 million over the last two years, Assistant CAO Ben Ceja estimated the actual total is closer to $105 million because the city continues to receive revenue from projects that were in the works when the redevelopment agencies were abolished. He said L.A. has used the redevelopment money to bolster its contingency fund and to cover shortfalls in department budgets.
Los Angeles and about 70 of Los Angeles County's 88 cities received redevelopment money because of projects within their boundaries. They include Long Beach, at $31.4 million; Burbank, $16.7 million; Monterey Park, $3.5 million; and West Covina, $1.75 million.
Local governments in San Bernardino County received more than $429 million. That includes almost $10 million for Rancho Cucamonga, $4.2 million for Ontario. $3.2 million for Montclair and almost $2 million for the city of San Bernardino.
School districts around L.A. County got about $258.5 million, while community colleges received $41.5 million. In San Bernardino, those allocations are $132.6 million and $19.5 million, respectively.
State officials, however, said the redirected money doesn't boost the districts' bottom lines but instead is used by the state to fund education, as mandated by Proposition 98.
Los Angeles Unified received about $77.5 million -- money from L.A. and the other cities that had projects within its 700-square-mile boundary.
"For our bottom-line purposes, there's no change," said Megan Reilly, the district's chief financial officer. "What it tells taxpayers is, yes, my tax dollars are really going to support education. What I am going to see that's different is that it will help free up resources at the state level."
barbara.jones@dailynews.com
@LADNschools on Twitter ___
(c)2013 the Daily News (Los Angeles)
Distributed by MCT Information Services
Calling all HuffPost superfans!
Sign up for membership to become a founding member and help shape HuffPost's next chapter
BEFORE YOU GO
PHOTO GALLERY
The Worst States To Retire