California became the first state to ban public schools from using "Redskins" as a team name, nickname or mascot on Sunday in a move applauded by Native American activists.
Oneida Indian Nation Representative Ray Halbritter and National Congress of American Indians Executive Director Jackie Pata, who lead the advocacy group Change the Mascot, praised Alejo and Brown in a joint statement.
"They have set a shining example for other states across the country, and for the next generation, by demonstrating a commitment to the American ideals of inclusion and mutual respect," they wrote.
"The most populous state in the country has now taken a stand against the use of this insidious slur in its schools, and Change the Mascot expects more states to follow."
Only four schools are currently using Native team names: Gustine High School in Merced County, Calaveras High School in Calaveras County, Chowchilla Union High School in Madera County and Tulare Union High School in Tulare County.
"I am very disappointed regarding the passage of this Bill and I am looking forward to the funding our district will receive to implement the passage of this Act," Gustine superintendent Bill Morones wrote to The Huffington Post.
A press release Tulare superintendent Sarah Koligian sent HuffPost also expressed discontent.
"On behalf of the Tulare Joint Union High School District we are disappointed to hear that Governor Brown signed AB 30," it read. "We will adhere to the law as it is written."
The other district superintendents did not immediately respond to HuffPost's request for comment.
Nationwide, high schools are the most frequent appropriators of Native American names and slurs as team names, a FiveThirtyEight study found last year. Of the 2,128 high school, college, semi-pro and amateur teams using such names, 92 percent are in high schools.
Halbritter and Pata are using the passage of California's bill to amp up pressure on the Washington, D.C., NFL team to ditch its "Redskins" name.
"Their historic step to build a better future stands in stark contrast to the dogged inaction of Washington's NFL team, which in the face of all the evidence that this term degrades and offends Native Americans, continues to defend and promote the slur for its own financial gain," they wrote. "This landmark legislation eliminating the R-word in California schools clearly demonstrates that this issue is not going away, and that opposition to the Washington team on this issue is only intensifying. The NFL should act immediately to press the team to change the name."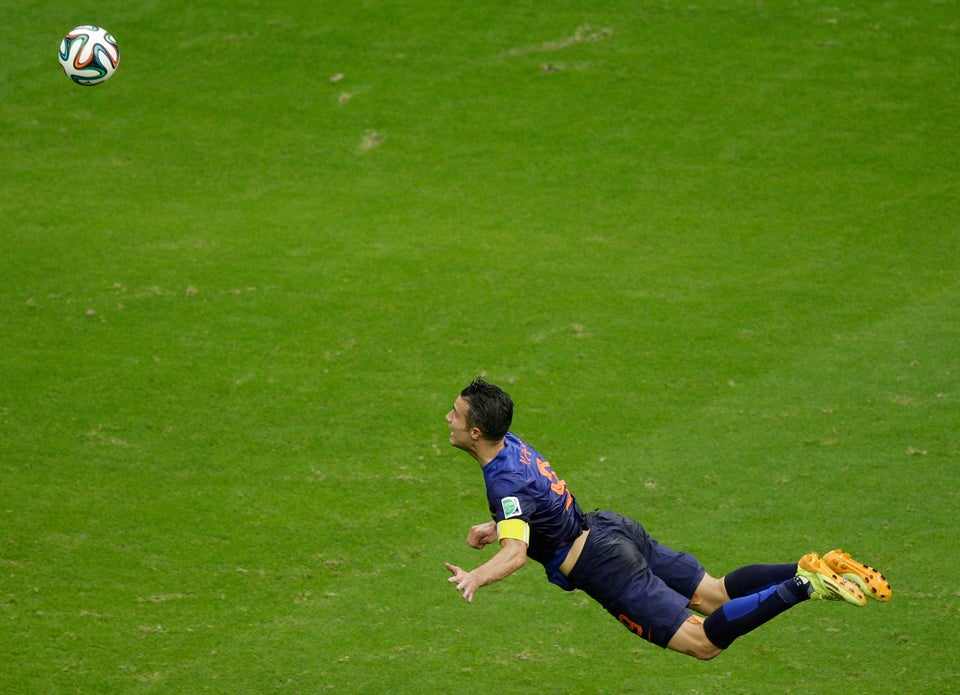 Amazing Sports Photos
CORRECTION: Due to an editing error, a previous version of this story incorrectly stated the Redskins was a Washington state football team. They are in Washington, D.C.
Related
Popular in the Community