 California is the second-least affordable state behind Hawaii, a new report says.
A minimum wage earner in the Golden State must work about 130 hours per week in order to afford to a two-bedroom apartment, according to the National Low Income Housing Coalition's annual report, which uses census and median income data.

In California, the fair market rent (as determined by U.S. Housing and Urban Development) for a two-bedroom apartment is $1,341 a month. In order to afford this level of rent and utilities, without paying more than 30 percent of income on housing, a household must earn $4,469 monthly or $53,627 annually.
With California minimum wage at $8 an hour, a household must include 3.2 minimum wage earners working 40 hours per week, year-round, in order to afford rent for a two-bedroom apartment.
Individuals earning the average wage for a California renter of $17.99 an hour must work 57 hours per week, 52 weeks per year.
Three out of the 10 most expensive metropolitan areas were in California: San Francisco at No. 2 (behind Honolulu), Orange County at No. 4, San Jose-Sunnyvale-Santa Clara at No. 5 and Santa Cruz-Watsonville at No. 6.
And six out of the 10 most expensive counties were in California: San Mateo at No. 3, San Francisco at No. 4, Marin at No. 5, Orange County at No. 7, Santa Clara at No. 8 and Santa Cruz at No. 9.
"In terms of Metropolitan areas with the highest housing [costs], the list doesn't change much from year to year," research director Megan Bolton told KQED. Instead, what has changed is that rental housing has gotten more and more expensive nationwide.
And the situation is made worse now by cuts to federal housing vouchers due to sequestration budget cuts.
Los Angeles County did not make the top ten most expensive counties lists, but it is still nearly impossible for minimum wage earners to afford housing.
"I'm from LA. I moved to Nevada, now I'm going back to Nevada because it's ridiculous on the rent out here," Tashara McMullen, who makes minimum wage, told NBC.
"It's not gonna work. You have to get another job to make it," she said. "You rent $1,200 for a one bedroom – not gonna work, even with 40 hours."
President Barack Obama pledged to raise federal minimum wage to $9 an hour by the end of 2015. However, he faces pushback from Republicans who argue that businesses cannot afford it.
Related
Before You Go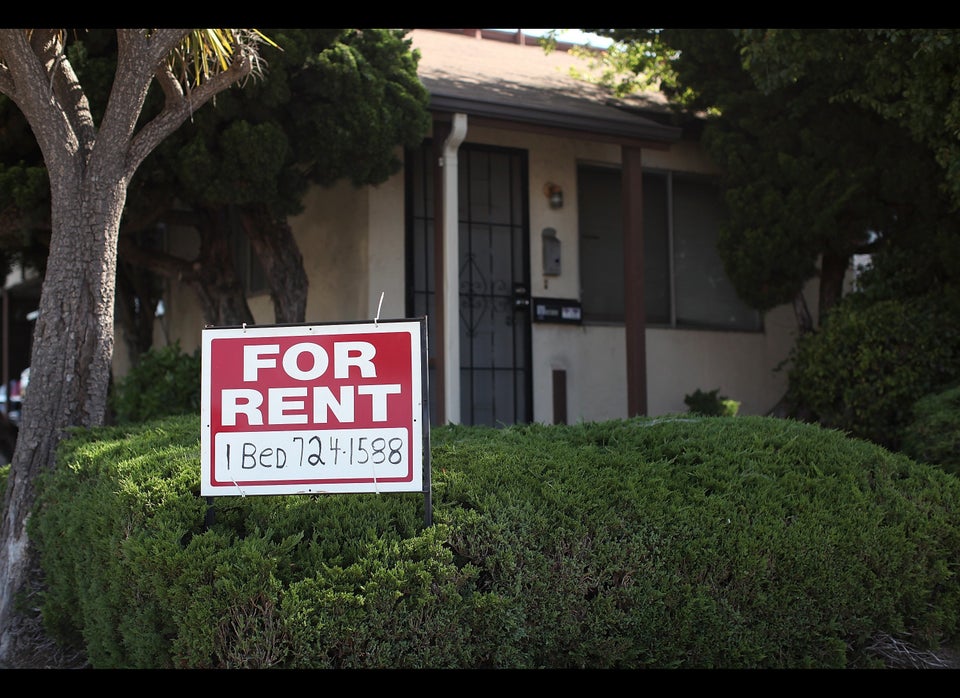 8 Ways To Save On Rent
Popular in the Community