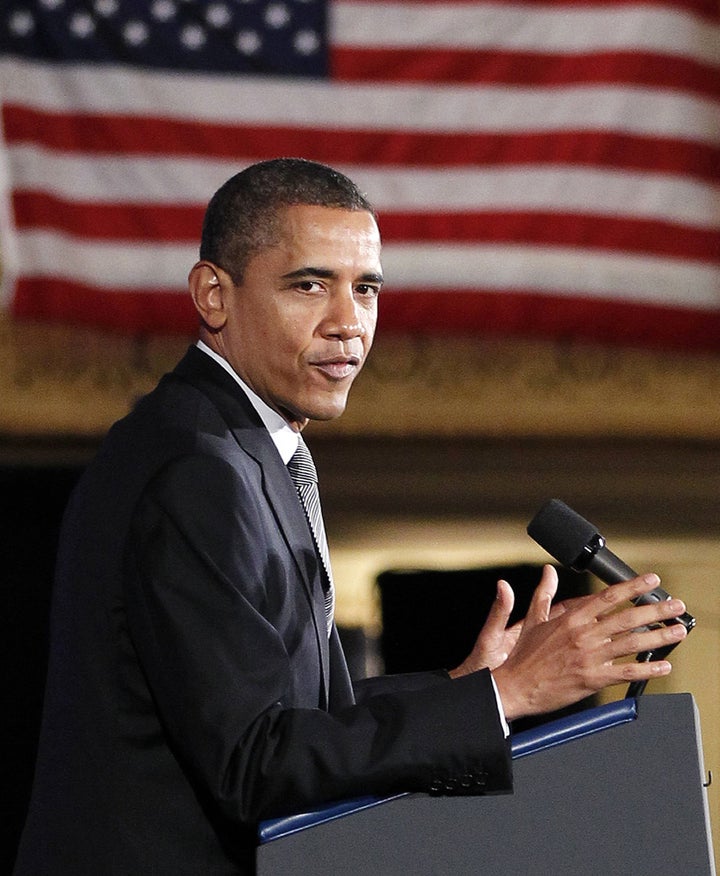 The Golden State's primary is two months off, but California Republicans already have pumped more than $26.6 million into the prolonged fight for the GOP presidential nomination.
That includes $15.2 million in direct donations to front-runner Mitt Romney; challengers Rick Santorum, Newt Gingrich and Ron Paul; and the candidates who have dropped out, Federal Election Commission data shows. In addition, Californians have given another $11.4 million to conservative super political action committees, according to a California Watch calculation.
Romney might be struggling to nail down the nomination, but he's easily winning the political money contest on the West Coast: He and his super PAC have obtained $12.1 million of the total.
Among California's Republicans, few are as engaged in the drawn-out race to the nomination – or, in some cases, so conflicted about its eventual outcome – as those who have given money to more than one candidate.
In all, 67 Californians have become multiple donors since the campaign began, making donations to two or even three GOP candidates, records show. Donations of this sort average about $530; in all, about $137,000 has been distributed this way.
It's a relative handful of people and a tiny amount of money, but it raises a question: What makes a small donor spread money around this way?
In phone interviews last week, multiple donors from California gave similar explanations about why they donate the way they do.
They said they worry about the direction the country is heading and are strongly critical of President Barack Obama, especially for his handling of the economy. And to varying degrees, they just aren't sure that Romney is the Republican who can do the job.
"I want anybody other than Obama," said Roger Pechuls, a retired restaurant supply executive from Newport Beach. Records show he gave $500 to Herman Cain in October, $500 to Gingrich in November and $1,000 to Santorum in January. Pechuls says he probably supports Romney now.
"They each have strengths," he said of the contending candidates. "Each of them are constitutionalists, which is a breath of fresh air." In his view, any Republican would do a better job of dealing with the budget deficit than the president.
"I'm really bugged about it," he said of the deficit. "I have 10 grandkids, and I'm worried about every one of them. We're so close to being a Greece, it isn't funny."
Pechuls said he donated to Gingrich and Santorum because "I thought they needed more help." But now, he wants the campaign to be over, saying, "I don't like our guys fighting one another." Switching to Romney was no big deal, Pechuls said.
"If Mickey Mouse were running against Obama, I'd be supporting him," he said.
Then there is Gregory Thompson of Yuba City, identified in records as general manager of the Prune Bargaining Association, an agricultural concern. From October through January, he made seven donations to Santorum totaling $1,200, records show. But during that time, he also donated $350 to Gingrich.
They're both staunch conservatives, Thompson said, and he donated to "keep their ideas in the public square. I've got a family, and I'm concerned about the future."
Thompson said he saw Santorum at a local event last year and came away impressed.
"The liberal media can throw all kinds of mud, but when you meet the person, he's real solid," Thompson said. "His faith gives him a lot of strength."
But Thompson got to like Gingrich, too, for his debating skills and "the way he responds to the liberal media and carries the fight."
Thompson said Romney, however, reminds him of former California Gov. Arnold Schwarzenegger on a bad day.
"He panders too much," he said. "He says what people want to hear. He flip-flops on issues – I don't know if he's the real deal."
John Eastman, a law professor at Chapman University in city of Orange, shares the concerns about Romney. He gave $500 to Michele Bachmann in June, $250 to Gingrich in November and $500 to Santorum in January and February. Those were anti-Romney donations, said Eastman, a party activist who ran unsuccessfully for state attorney general in 2010.
"The most important issue heading into the November election is the expansive claims of federal power that underlie the health care bill," he said. "And I just don't think Governor Romney, having authored that sort of bill in Massachusetts, is the best man to articulate the issue."
Chapman said Santorum is his current favorite: "He's caught fire in a broader spectrum ideologically than Gingrich has – he's better able to put together a national coalition."
Eastman said he isn't worried that the protracted campaign will hurt the party's chances against Obama.
"You hone the message and strengthen the candidate going into the fall, as long as you're going to close ranks" once the nominee is chosen, he said.
In all, records show 35 Californians donated to both Romney and Gingrich. Of them, 15 first donated to Romney, then gave money to Gingrich, while five switched from Gingrich to Romney.
Half a dozen gave $2,500, the maximum allowed. One, Los Angeles apartment developer Geoffrey Palmer, gave $2,500 to Romney in May, $2,500 to Gingrich in June and $1,000 to Cain in November. But Palmer and his company also have donated $350,000 to Restore Our Future, the super PAC supporting Romney.
Records show three donors gave to both Romney and Santorum. Last year, Glenn Stearns, a Newport Coast mortgage banker, gave $2,500 to Romney, then $50,000 to the Romney super PAC. Then he gave $2,500 to Santorum.
There were 22 California Republicans who made small donations to both Gingrich and Santorum. Gingrich got slightly more money: $15,845 to Santorum's $12,985. Of the group, 11 first donated to Gingrich and then switched to Santorum, whereas only two switched from Santorum to Gingrich. One donor, a Tracy dentist, gave maximum $2,500 donations to both candidates.
Four Californians gave to both Gingrich and Paul, with no donation of more than $500. Records didn't show any donors who gave to both Paul and Romney or Paul and Santorum.
Three California Republicans contributed to Romney, Santorum and Gingrich. Among them was Father Francis K. Murray, a retired Catholic priest from San Mateo. From July to January, he made 13 donations to Romney. The biggest was $100. Then he gave $75 to Gingrich and $175 to Santorum.
"I gave money because they all asked," Murray said, referring to direct mail and calls from candidate phone banks. "And they all had good qualities."
Murray said he was born a Democrat but abandoned the party because of its support of abortion. He said he sees something good in each Republican candidate.
"They're all sincere, and they're all asking for my help, and one of them will win," he said. "And I'll be with the winner."
Lance Williams is a senior investigative reporter focusing on money and politics for California Watch and the Center for Investigative Reporting. Agustin Armendariz is an investigative reporter for California Watch and the Center for Investigative Reporting specializing in data analysis. To read more California Watch stories, click here.
REAL LIFE. REAL NEWS. REAL VOICES.
Help us tell more of the stories that matter from voices that too often remain unheard.