 As the realization that President Barack Obama had won re-election broke over Kern County Republican Party campaign headquarters Tuesday, party vice-chairman Dean Haddock watched his friends go through a familiar process.
"It was almost a grief reaction," said Haddock, a local psychologist. "I think that's really a natural response."
"There was denial; 'This can't happen. Somebody cheated,'" Haddock said. "Then people, if they're going to work through their grief, they have to get angry."
Then people tried, he said, to adapt to what they expect to deal with in the next four years.
"I saw a lot of "Thank God we still have the House,'" Haddock said.
Still the mood in the hall, decorated with the propped-up campaign signs from a host of local Republicans, was subdued as President Obama made his acceptance speech.
By all accounts Republicans had much to cheer about in local races. They re-elected Congressman Kevin McCarthy, R- Bakersfield and Assemblywoman Shannon Grove. Republican Pedro Rios was nipping at Democrat Rudy Salas' heels in the heavily Democratic 32nd Assembly race. Haddock appears to have won a seat on the Panama Buena-Vista Union School District board.
But some Republicans struggled to sleep as their dreams for a remade federal government faded.
Many vented their frustrations on social media, writing on Facebook that they were "puking" after the president's re-election.
"I'm sick! We have to live another four years with this (expletive)," wrote one poster.
Others made comments about the rise of socialism and the sea of increased taxes they are preparing to face in the future.
Mary Muth, 72, a real estate agent and member of the Bakersfield Republican Women, said she was exhausted after sleeping badly Tuesday night.
"I'm just so disgusted with California and the whole country," she said. "America is over. It's gone."
Muth was particularly troubled by the passage of Proposition 30, which authorized a tax increase to fund state schools and universities.
"I'm very upset about Proposition 30 because I know that none of that money will really going to go to the schools," she said. Some may end up in schools, she said, but she's certain the Democrats will raid the revenue to bolster the general fund.
"I have a granddaughter at Bakersfield College and many, many times she has not been able to get her classes," Muth said.
Former Republican state Sen. Roy Ashburn, who was experiencing his own loss in the 1st District Kern County Supervisors' race, watched the statewide results with surprise and concern.
"The governor's tax increase passed. That's a stunner," he said.
And a review of election results on Wednesday seemed to indicate that the Democrats would earn enough seats in both the Assembly and state Senate to command a super-majority capable of passing taxes without Republican votes.
"I guess California is going to experience one-party rule. People are going to get hit hard in the pocketbook," Ashburn said. "This election reflects California moving sharply, sharply to the left."
That means, he said, greater regulation and higher costs.
"It won't be a pretty picture," Ashburn said.
Muth said her daughter called the situation by a different name.
"My daughter down at Huntington Beach, she texted me, 'Welcome to socialism,'" Muth said.
She struggled to explain her dejection through her fatigue.
"You can tell I'm kinda down. I just feel bad for my children and grandchildren," she said.
(c)2012 The Bakersfield Californian (Bakersfield, Calif.)
Before You Go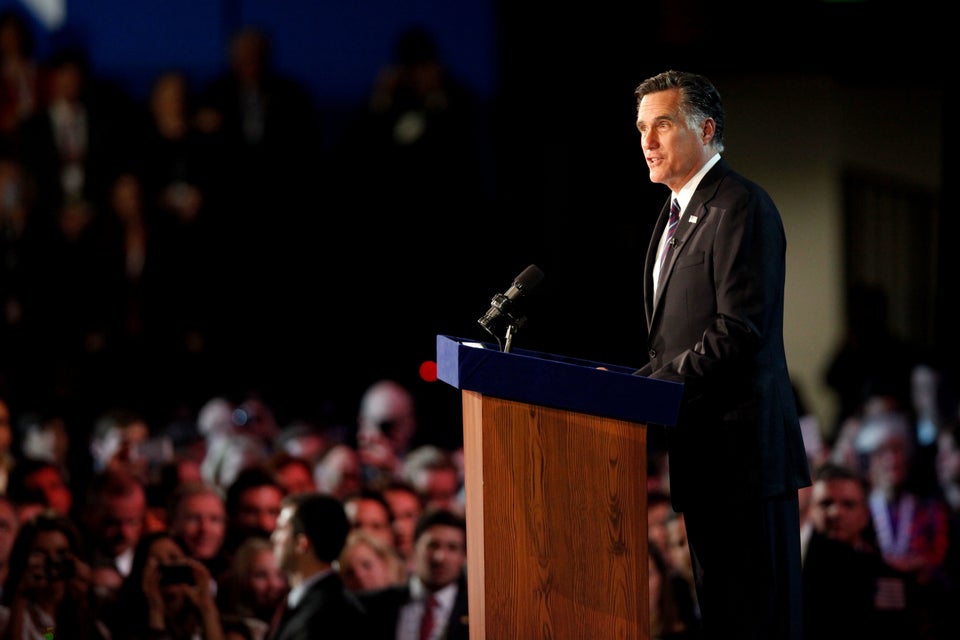 100 Years Of Election Night Losers
Popular in the Community