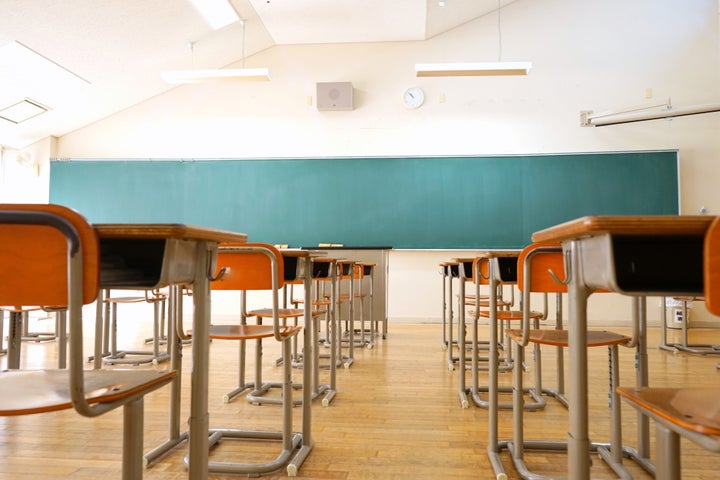 A new California law requiring 7th- through 12th-grade students to be educated about sexual harassment and assault will enter its first full year of implementation this fall, and experts and advocates say schools have the opportunity to address troubling attitudes about gender and power that they say can contribute to sexual harassment and even assaults on college campuses.
Many school cultures trivialize harassment, tolerate language that degrades girls and women, and leave unchallenged the misconception that masculinity means being superior and aggressive and femininity means being inferior and submissive, said Erin Prangley, associate director of government relations for the American Association of University Women, a Washington, D.C.-based research and policy organization. These unchecked attitudes emerge at an early age and help create a mindset that, at the college level, has the potential to contribute to sexual assaults, such as the case of Brock Turner at Stanford University, she said.
"The problems that have been very high-profile in the campus sexual assault arena aren't problems in a vacuum," Prangley said, without referring to the specific circumstances of the Turner assault.
"A lot of these assaults are symptoms of how children were socialized to be in relationships with other children and, ultimately, with intimate partners," said Emily Austin, director of advocacy services at the California Coalition Against Sexual Assault, a Sacramento-based nonprofit organization.
In a 2011 study, the American Association of University Women found that nearly half – 48 percent – of about 2,000 7th- through 12th-graders in a nationally representative survey said they experienced some form of harassment based on their gender during the school year. The harassment included unwelcome sexual comments and gestures, being shown sexual pictures they did not want to see, being touched in an unwelcome sexual way and being forced to do something sexual. Girls were more likely to experience sexual harassment than boys.
While there is no single profile of a student who sexually assaults others, sexual harassment by definition is about gender and power, and students who engage in that behavior are likely to have issues with both, said Dorothy Espelage, a University of Illinois at Urbana-Champaign researcher on bullying and sexual violence. Those issues, she said, may include a personal or cultural belief that men should hold a dominant position over women in society, a conviction that gender roles must be strictly defined and a concern about being perceived as not masculine enough.
"In our work, the idea that girls should succumb to boys and that boys should call the shots – and be stoic and traditionally masculine – is associated with higher rates of sexual harassment," Espelage said.
Power and gender identity come to the fore in middle school when girls and boys take stock of their relative status as social and sexual beings. In a study of nearly 1,000 5th, 6th and 7th grade students, Espelage and her colleagues found that the combination of high rates of bullying and high rates of homophobic name-calling – using words such as "homo, gay, lesbo or fag"– was a predictive indicator of which middle school boys were most likely to sexually harass other students over a two-year period, according to results published in 2015 in the Journal of Interpersonal Violence.
The findings do not imply that bullying leads to rape, according to a research brief on Espelage's work published by the Centers for Disease Control and Prevention. Instead, the findings suggest the need for schools to explicitly address and forbid homophobic teasing and sexual harassment, the authors said.
"Unlike flirting or good-natured joking, which are mutual interactions between two people, sexual harassment is unwelcomed and unwanted behavior which may cause the target to feel threatened, afraid, humiliated, angry, or trapped," according to the National Women's Law Center's primer on sexual harassment for students. In the school environment, sexual harassment includes unwanted sexual behavior – such as sending sexual notes, grabbing body parts, spreading sexual rumors or making sexual gestures, jokes, or verbal comments – that interferes with a student's opportunity to obtain an education, according to the law center. Sexual harassment may occur electronically or in person.
It is also against the law in federally funded schools under Title IX of the Educational Amendments of 1972, as reiterated in a 2011 "Dear Colleague" letter from the U.S. Department of Education's Office for Civil Rights. "Sadly, I think most people don't know that Title IX applies to sexual harassment and sexual assault, and not just to sports," said Rebecca Peterson-Fisher, senior staff attorney at Equal Rights Advocates, a San Francisco-based nonprofit legal organization.
Unaddressed sexual harassment and assault incidents in K-12 schools are the "training ground" for college sexual assaults, said Esther Warkov, executive director of Stop Sexual Assault in Schools, a nonprofit organization that is creating an anti-sexual harassment educational curriculum. Warkov said she co-founded Stop Sexual Assault in Schools after her high school daughter in the Seattle Public Schools system was raped by a student during an overnight field trip.
To illustrate the types of student-to-student sexual harassment that parents and students report to schools, Warkov shared with EdSource copies of Title IX complaints filed between 2012 and 2015 at various schools in California. Warkov obtained the complaints by filing public records requests; to protect the privacy of all parties, EdSource is providing only a summary.
One parent of a 5th-grade girl stated that a boy repeatedly followed her daughter and another girl around the playground while shouting comments about their bodies and what sexual acts he would do to them. A high school girl described a male student putting his hand down the front of her shirt. A parent of an elementary school boy stated that a group of boys trapped her son while one boy rubbed his body against him. A middle school parent said that when her daughter told the principal that she had been touched in a sexual way, the principal asked her what she was wearing at the time.
Enforcement of the 44-year-old Title IX law in K-12 schools is poor, said Brett Sokolow, executive director of the Association of Title IX Administrators, a national organization based in Pennsylvania, who estimated that about 85 percent of school districts nationwide are out of compliance. He described a landscape in which school districts fail to fulfill some or all of the basic mandates – they fail to name a Title IX coordinator, fail to train a coordinator and fail to inform students that they have the legal right to go to school without being subjected to sexual harassment, which includes listening to crude sexual jokes and hearing about Facebook pages created to rank girls' appearance.
In 2013, the California Department of Education sent a letter instructing all school districts to complete a Title IX Coordinator survey, but response was so low that results were never published, said Peter Tira, department spokesman, who said the department is considering conducting a new Title IX Coordinator survey in the fall. In the Legislature,Senate Bill 1375, by state Senator Hannah-Beth Jackson, D-Santa Barbara, would instruct school districts to post the name of their Title IX coordinators and their complaint procedures – requirements already mandated by federal law, as was stated in a 2015 federal "Dear Colleague" letter to school districts.
And yet, schools are obligated to act. "If a school knows or reasonably should know about sexual harassment or sexual violence that creates a hostile environment, the school must take immediate action to eliminate the sexual harassment or sexual violence, prevent its recurrence, and address its effects," according to guidance from the Office for Civil Rights.
Sokolow called on schools to become places where administrators, staff, teachers and students talk in age-appropriate ways about gender equality, sexual harassment and the need to ask for permission before touching someone, he said. "You can't just teach somebody rape is wrong. You have to teach them to respect women," he said. "We need to role model masculinity that is respectful and begin a conversation around norms and objectification."
California's new sexual health education law for grades 7-12, which went into effect Jan. 1, would seem to provide an opportunity for such conversations. Schools must provide information about sexual harassment and assault, healthy relationships and body image and the curriculum must positively affirm gay, lesbian, bisexual and transgender people. In addition, another new law requires curriculum on affirmative consent before sexual activity, known as "yes means yes," to be taught in school districts where high school students must take a health class before graduating.
Meanwhile, 90 Title IX sexual violence investigations are underway nationwide in 82 elementary and secondary school districts, according to the Office for Civil Rights, including seven in California: Berkeley Unified, Carlsbad Unified, Palo Alto Unified, Pasadena Unified, San Diego Unified, Santa Cruz City High and Val Verde Unified. The federal Office for Civil Rights Data Collection publishes data from all school districts on reported sexual harassment incidents. "Zero" incidents reported is a bad sign, said Prangley at the American Association of University Women. "We know based on our research that can't be true," she said.
"The failure of schools to address sexual harassment and sexual assault in K-12 mirrors the failure to address it in society as a whole," said Peterson-Fisher at Equal Rights Advocates. "The prevalence of sexual harassment in society is extraordinary and we've done extraordinarily little to combat it."
Popular in the Community