 A California legislative committee has unanimously approved a state review of the University of California-Berkeley and three other campuses, after a federal complaint alleged failures handling sexual assaults by school officials.
On Wednesday, the Joint Legislative Audit Committee moved forward a request, drafted by Assemblyman Anthony Rendon (D-Lakewood), to the state auditor's office for an audit of sexual misconduct policies at UC-Berkeley, as well as one other UC campus and two California State University campuses that have yet to be determined.
"These incidents are terrible and shouldn't be tolerated," Rendon told The Huffington Post, "but the reaction, or lack of reaction on behalf of campus officials, was just something that was just as reprehensible."
Officials from both the UC and CSU systems vowed to cooperate with the audit if their schools are involved.
"We are prepared to fully address, respond to, and make any and all changes necessary to address the concerns expressed here," said Linda Williams, associate chancellor for UC-Berkeley, who noted her own college-aged daughter had a stalker.
California state auditor Elanie Howle said the audit of sexual misconduct policies under Title IX -- the federal gender equality law requiring schools to properly respond to complaints of sexual violence -- would likely take six months, but lawmakers moved in unanimous favor of prioritizing the audit.
Sofie Karasek, a UC-Berkeley student who was among the women who filed the Clery complaint, testified during the Joint Legislative Audit Committee hearing that she was sexually assaulted in February 2012 by a student who she later learned also assaulted three other women.
"I wasn't notified until seven months after I filed a report with the Center for Student Conduct that there had ever been an investigation into my assault," Karasek testified. "Last fall, I found out from a friend that my assailant had admitted to sexually assaulting me."
When Karasek followed up, she said, a university official told her in a brief email the school had charged her alleged assailant with a violation of student conduct, but resolved it in an "early resolution process." The accused male student was not removed from campus and later graduated; officials never told Karasek if he received any punishment, she said.
"I am so disappointed in my administration's handling of sexual violence, and I am so worried for my friends' safety," said Haley Broder, a UC-Berkeley student, in her testimony at the hearing.
State Sen. Hannah-Beth Jackson (D-Santa Barbara) said the stories shared by students at the hearing are similar to ones presented 30 years ago, and that university officials were not responding adequately.
"They go through the motions, and they give lip service," Jackson said, "and darn it, it's time for change."
Related
Before You Go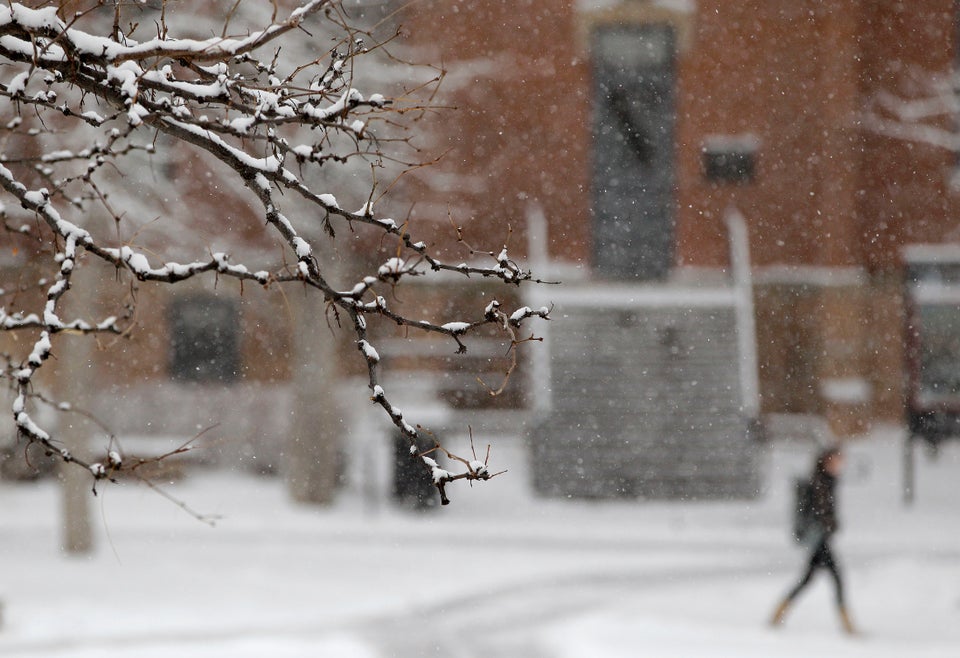 Schools Investigating Or Reviewing Policies On Sexual Assault
Popular in the Community