 Rule number one when applying for a job: lock down your Facebook profile's privacy settings.
There's nothing worse than a perspective employer possessing photographic evidence of exactly how hard you partied in college or the full extent of your airbrushed unicorn t-shirt collection--at least until after you've received your first paycheck.
Employers are tricky: many increasingly require applicants to turn over their social media passwords so they can take a look at interviewees' profiles.
The bill's unanimous passage came thanks to wide support from business groups, such as the California Chamber of Commerce, as well as organized labor.
However, not everyone is entirely sold on a sweeping ban on employers' access to employees' profiles. Senator Ted Gaines (R-Rocklin) told the Sacramento Bee that he is worried about the bill making it more difficult for companies to identify workplace harassment. "I want to make sure we are protecting people's privacy," said Gaines. "[But] I have a concern with being able to address early harassment issues."
Such concerns led to an exception written into the law allowing employers to gain access to employees' personal accounts to look into "allegations of employee misconduct or employee violation of applicable laws and regulations."
Facebook itself has vocally come out against the practice."[We] don't think it's right the thing to do," Facebook Chief Privacy Office Erin Egan told CNN. "But it also may cause problems for the employers that they are not anticipating. For example, if an employer sees on Facebook that someone is a member of a protected group (e.g. over a certain age, etc.) that employer may open themselves up to claims of discrimination if they don't hire that person."
It's against the law for employers to ask interviewees for certain pieces of personal information like race, religion or age; precisely the type of information regularly disclosed on Facebook profiles.
Earlier this summer, the state senate approved a similar bill that also outlawed colleges and universities from asking for social media passwords, a practice sometimes done to ensure that college athletes are complying with NCAA regulations.
California is one of 14 states around the country working on legislation to protect social media passwords. Bills in Illinois and Maryland have already been passed but have yet to go into effect.
At the national level, Senators Chuck Schumer (D-N.Y.) and Richard Blumenthal (D-Conn.) have asked the Department of Justice and the Equal Employment Opportunity Commission to look into whether such password requests are in violation of federal law.
"In an age where more and more of our personal information--and our private social interactions--are online, it is vital that all individuals be allowed to determine for themselves what personal information they want to make public and protect personal information from their would-be employers," said Schumer in a statement to the Associated Press. "This is especially important during the job-seeking process, when all the power is on one side of the fence."
Back in 2010, Robert Collins was returning to his job as a security guard at the Maryland Department of Public Safety and Correctional Services after taking a leave following his mother's death. During a reinstatement interview, he was asked for his login and password, purportedly so the agency could check for any gang affiliations. He was stunned by the request but complied.

"I needed my job to feed my family. I had to," he recalled.
The California bill is next headed to the state assembly and, if passed, will go to Governor Jerry Brown to be signed into law.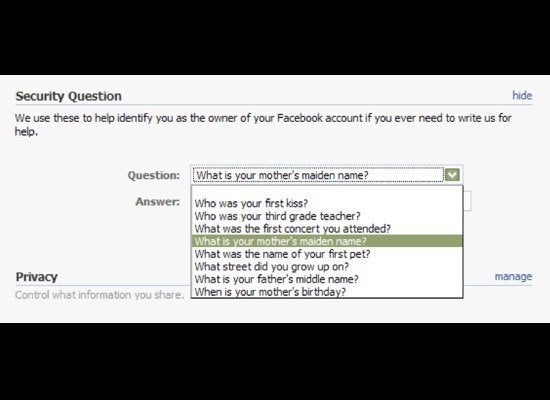 What NOT To Post On Facebook
Related
Popular in the Community