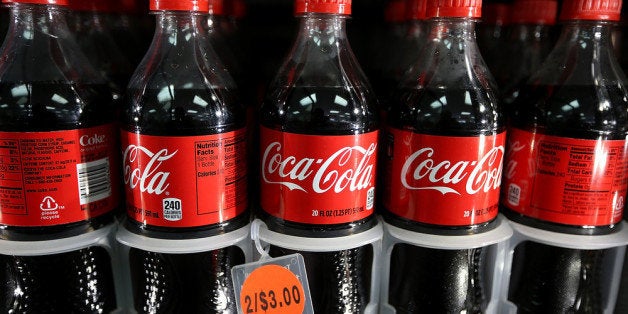 SAN FRANCISCO -- In an effort to shrink the waistlines of California citizens, Golden State lawmakers are considering a penny-per-ounce tax on all sugary beverages sold in the state, including sodas, sweet teas, and energy and sports drinks.
"This bill will combat the obesity crisis and ensure that our children -- and future generations of Californians -- are not doomed to a shorter life expectancy and can instead live longer, healthier lives,'' the bill's author, State Sen. Bill Monning (D-Carmel), told The Los Angeles Times.
Monning's legislation would add 12 cents to the cost of an average can of soda, while exempting all drinks under 25 calories; a regular Coke, for example, would become a bit more expensive, whereas a Diet Coke would still cost the same.
A similar measure was proposed by a Democratic California legislator in 2010, but that effort ultimately failed.
Advocates of the soda tax hope that increasing the cost of sugary beverages to put them on par with healthier, more expensive options will entice more people to make better choices when it comes to quenching their thirsts.
In addition, the bill would also create the Children's Health Promotion Fund, which would use all revenue generated by the tax to fund childhood obesity prevention programs that promote physical activity and improve the quality of school lunches. The fund targets regions of the state with particularly high rates of childhood obesity.
An analysis by the California Senate's Governance and Finance Committee estimated that the tax would generate about $2.6 billion in the 2014-15 fiscal year alone.
At just under 24 percent, California's obesity rate is one of the lowest of any state in the country; however, a report by the Robert Wood Johnson Foundation predicted that number to double by 2030 if current health trends continue unabated.
"We think singling out one source of calories for people is not the best way," Bob Ackermann of the California-Nevada Soft Drink Association told ABC San Francisco. "It's not fair. It's not appropriate to lay the burden entirely on soft drink consumption because that's not the whole story."
A 2009 study by Dr. Kelly Brownell published in the New England Journal of Medicine argued that the combination of the decreasing cost of soda and the increasing cost of fresh fruits and vegetables is likely one of the largest single contributors to the rise of obesity in the United States. The study also noted that a penny-per-ounce excise tax on sugary beverages, like the one under consideration in California, would reduce soda consumption by 13 percent and average weight reduction of two pounds per person per year.
Kirsten Bibbins-Domingo, an associate professor of medicine and epidemiology at the University of California, San Francisco explained to American Public Media's Marketplace that a similar-sized soda tax, if implemented on a national scale, would save somewhere in the neighborhood of $17 billion in health care costs over the course of the next decade.
A recent Field poll revealed that 68 percent of Californians support the tax, although that number drops to 40 percent when revenue from the tax isn't specifically earmarked for child health programs.
On the other hand, the idea doesn't have nearly the same traction at the national level. A Harris Interactive/HealthDay poll released earlier this month found fears of a "nanny state" outweighed health concerns by more than 2-to-1.
Even so, efforts to impose similar taxes have become increasingly common in recent years as politicians around the country look for ways to combat the country's growing obesity epidemic. Legislators in seven other states, including Vermont and Texas, have introduced bills that would tax sugary drinks this session alone.
The most high-profile anti-soda measure attempted of late was in New York City. Earlier this year, Mayor Michael Bloomberg's ban on the sale of large sodas in the city was struck down by a judge mere hours before it was supposed to go into effect.
Related
Before You Go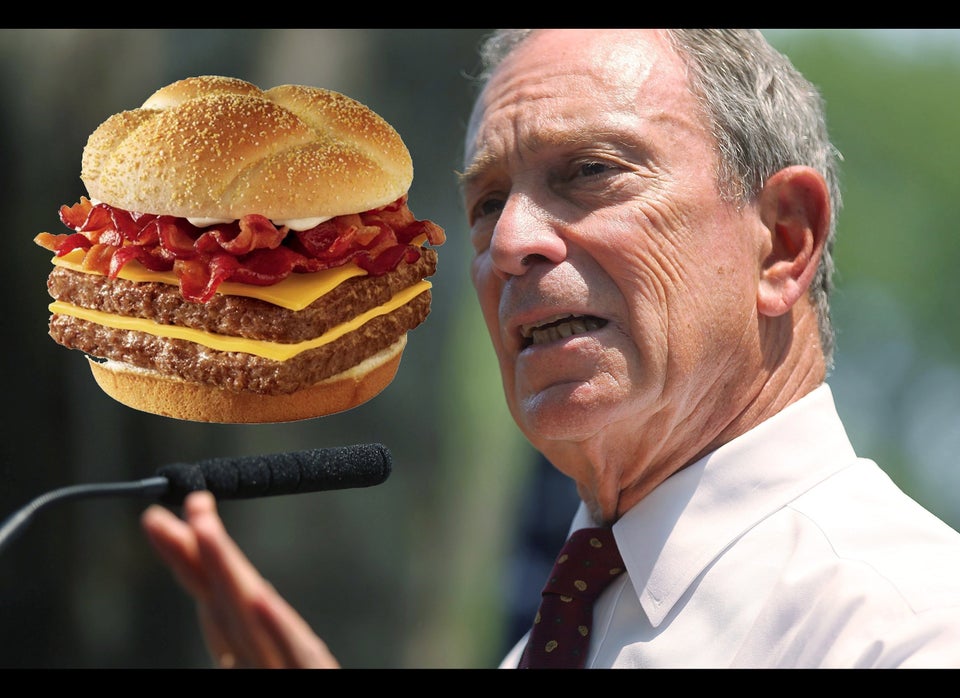 11 Foods Bloomberg May Want To Ban Next
Popular in the Community