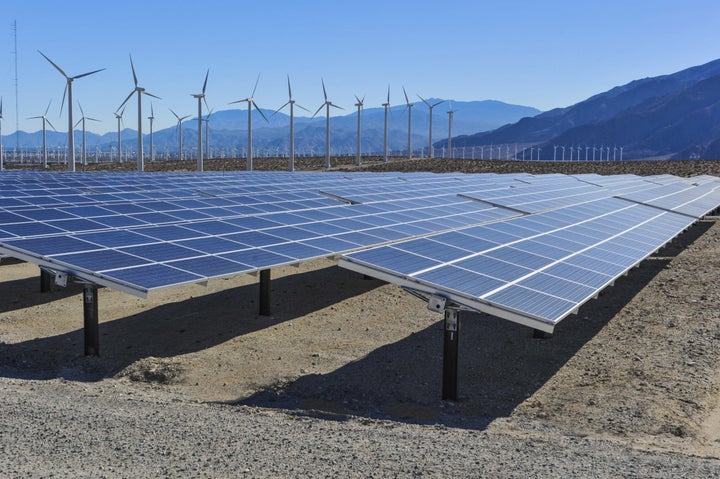 Jan 28 (Reuters) - California, which boasts more than half of the households with solar panels in the United States, on Thursday extended a policy that has underpinned the rooftop solar industry's dramatic growth over the last decade.
The 3-to-2 decision by California's Public Utilities Commission at a meeting in San Francisco to extend net metering was a major victory for the solar industry, including companies like SolarCity Corp, Sunrun and SunPower Corp .
Net metering allows homeowners with solar panels to sell the power they generate but don't use back to their utility at the full retail rate, sometimes giving them a credit on their bill at the end of the month. The 20-year policy has been critical to making solar cost competitive.
But the narrow victory underscored palpable frustrations with the policy, which has been criticized for rewarding solar users while leaving other ratepayers to shoulder the cost of maintaining the electricity grid.
"I will be the first to say that I think we really have a ways to go before we have a really enduring rooftop strategy," said PUC President Michael Picker, who voted in favor of extending the policy.
The PUC will reconsider net metering again in 2019.
The decision was being watched far beyond the Golden State by states and utilities that are working to integrate ever larger amounts of rooftop solar onto their power grids.
(Reporting by Nichola Groom; additional reporting by Bruce Wallace; Editing by Terry Wade and Phil Berlowitz)
Calling all HuffPost superfans!
Sign up for membership to become a founding member and help shape HuffPost's next chapter