The "storm of the decade" that hit California this week shut down schools, flooded roadways and, unlike other recent downpours, provided some relief for a state suffering through its fourth year of exceptional drought. But there's still a long way to go.
"Heavy rains really helped begin the recovery process in the coastal and lowland areas as far as soil moisture recharge and such, especially from LA up through San Francisco and then up the coast into Oregon," Mark Svoboda, a climatologist with the National Drought Mitigation Center, told The Huffington Post,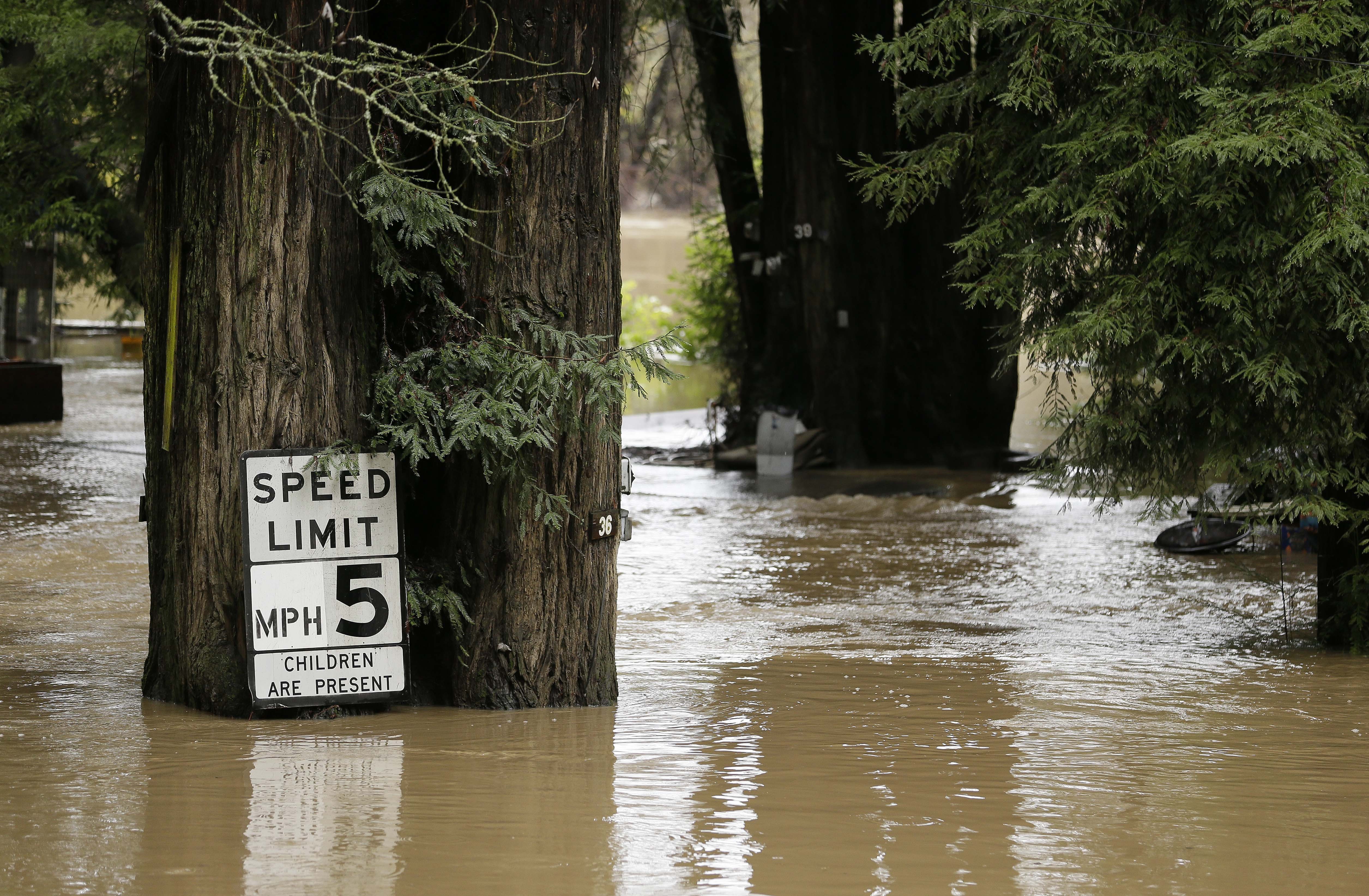 Water from the Russian River floods the Mirabel RV and trailer park Friday in Forestville, California. (AP Photo/Eric Risberg.)
Jay Lund, a University of California, Davis, professor who directs the Center for Watershed Sciences, said the storm may even flood some parched waterways.
"It will do some good and might even cause some flooding in some northern coastal streams, particularly the lower Eel River and perhaps Hamilton City on the upper middle of the [Sacramento] River," Lund told HuffPost.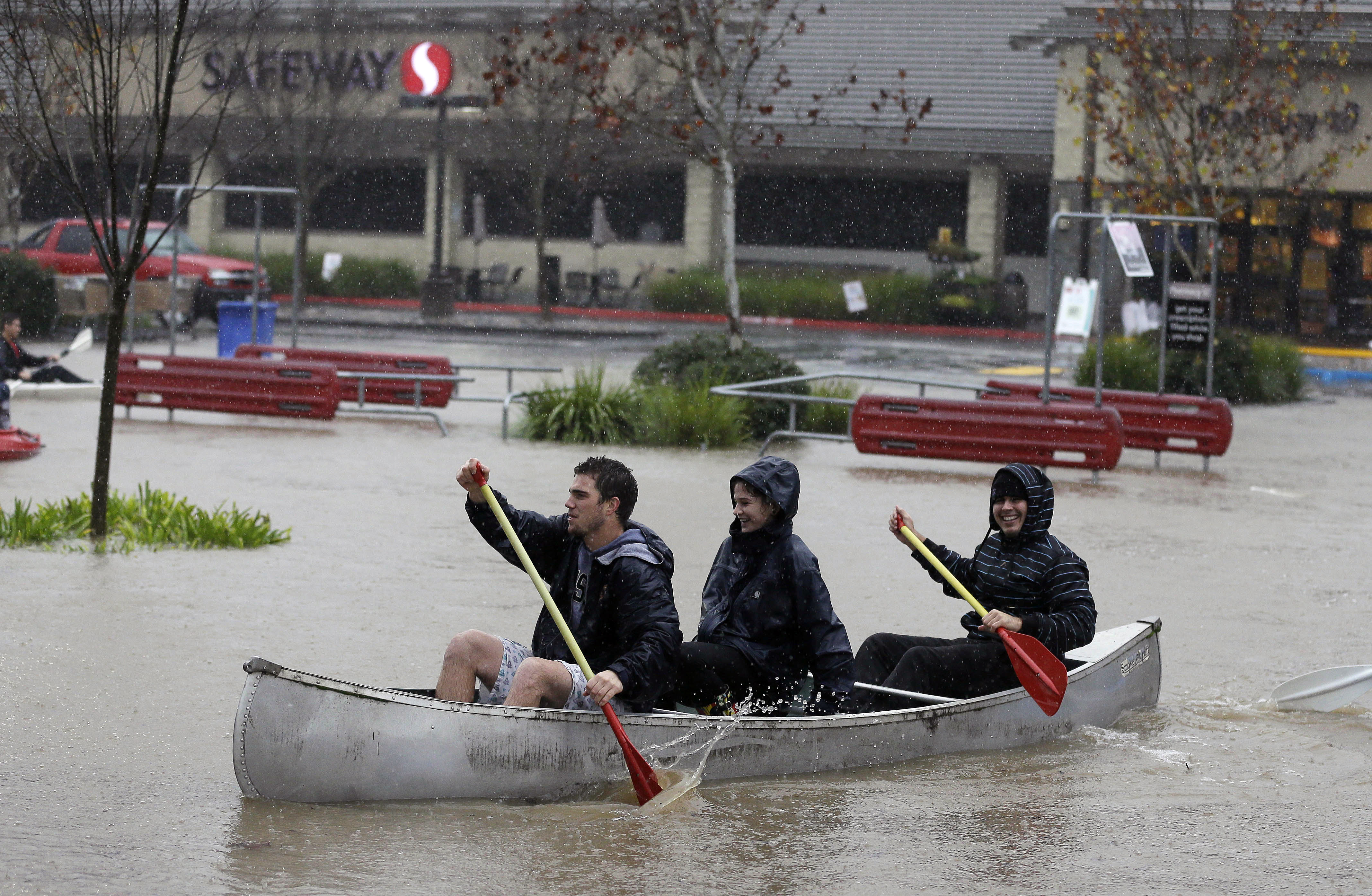 Three people use a canoe to make their way through a flooded parking lot at a shopping center Thursday in Healdsburg. (AP Photo/Eric Risberg.)
California's largest reservoir, Lake Shasta, had a welcome increase in its water level, jumping from 25 percent of capacity on Tuesday to 29 percent Thursday, according to the California Department of Water Resources.
Svoboda said the state still needs a lot more wet weather, especially since "snow totals were disappointing" from this storm.
"The state has been running well below normal for this water year," which starts Oct. 1, Svoboda said, "on top of the three-year deficits, so this will bring improvement to the current water year numbers, but won't be of much help at reversing the long-term drought conditions from a water supply standpoint. In short, they will still need many more of these atmospheric river events, AKA 'booster shots' if you will, and will need a lot of it as snow versus rain before we will see substantial changes on the U.S. Drought Monitor … No one storm is going to do the trick"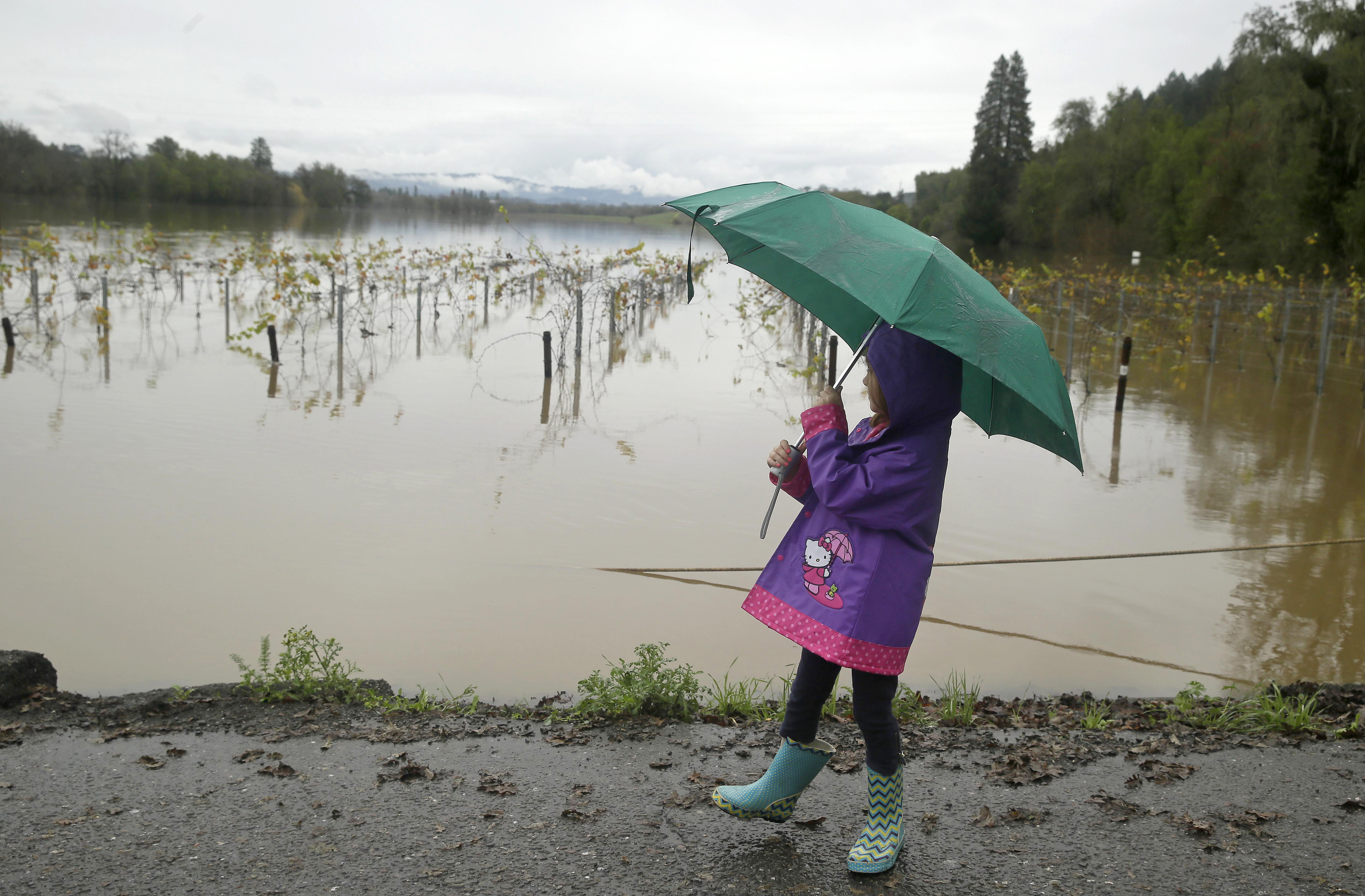 Madison Gardner, 4, looks out at a flooded vineyard on Wohler Road Friday in Forestville. (AP Photo/Eric Risberg.)
The state would need at least five more storms of this caliber this winter to provide complete drought relief, Alan Haynes, service coordination hydrologist at the California Nevada River Forecast Center in Sacramento, told Bloomberg.
Related
Before You Go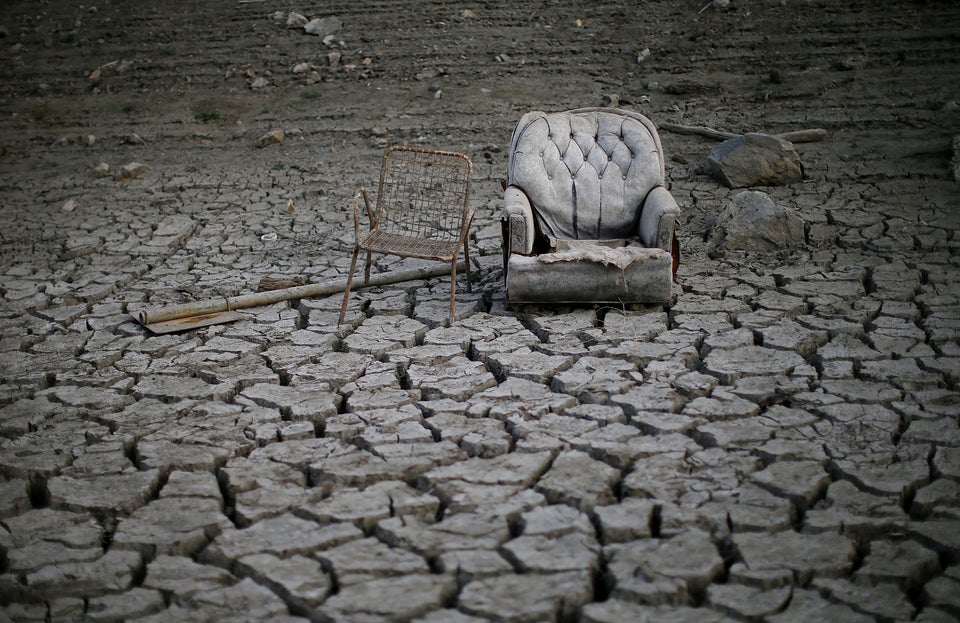 California Drought
Popular in the Community