 Sixth-grade students at St. Paul's Episcopal School in Oakland, Calif. weren't looking to be thanked when they volunteered to pick up garbage around a local lake as part of a school cleanup project on Thursday.
"I think (the items) belong to different people and are from different parts of the world. There were rings of different sizes. Coins with pictures of Christ and others with a picture of a menorah. A lot of diversity," the student told the Oakland Tribune, requesting that her name not be published in case the items were involved in a crime.
Students at St. Paul's Episcopal, who help clean the lake every Thursday as part of a long-standing community service project at the school, said they usually find wallets, cell phones, and clothing items while cleaning.
As students might have expected, police confiscated the items in order to do an investigation and hopefully return them to their rightful owners.
Check out more photos of the students and their treasure: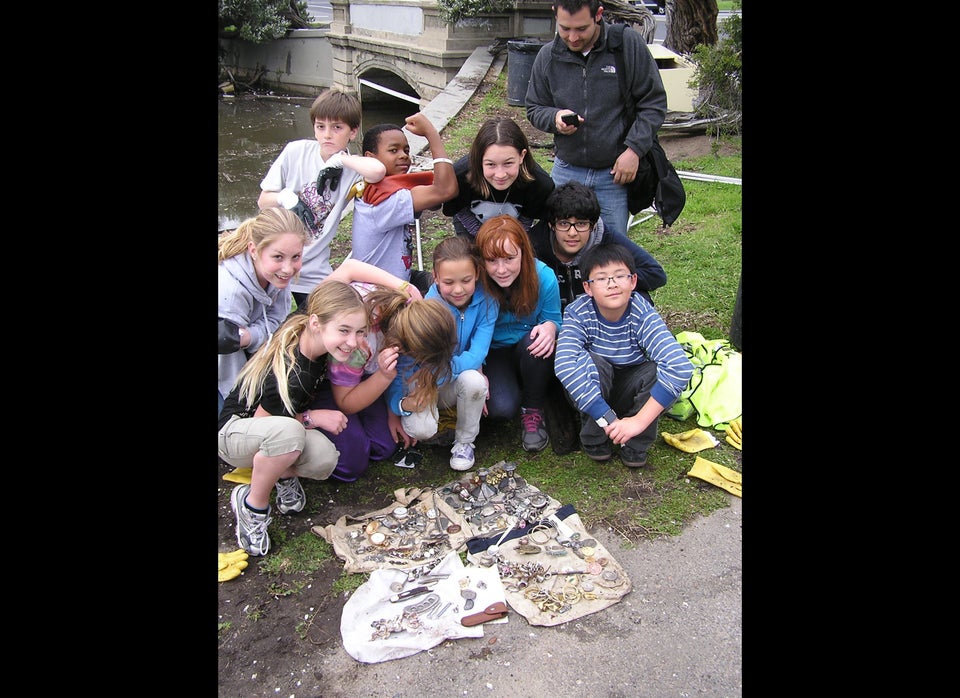 Lake Merritt Students Find Treasure
Related
Popular in the Community