 After years of threatening to lay off tens of thousands of teachers due to budget shortfalls, California has some relatively good news: less than one-eighth of the number of teachers who got pink-slipped last year will be out of work next year.
After sending out 20,000 reduction In force notices to teachers last year, school districts in California have only sent out about 2,400 such letters so far this year, Dean Vogel, the president of the California Teachers Association union, told The Huffington Post. California educates one-eighth of the nation's students, and Friday is the last day school districts can let teachers know they may not have jobs next year.
The change follows California voters' passage in November of Proposition 30, which permanently raises income taxes on the wealthy while temporarily increasing the sales tax by a quarter of a penny in order to raise $6 billion in school and university funding.
"Had that not passed, we would have seen layoffs from the same category," Vogel said. "With the passage of Prop 30 and the districts feeling their districts at least stabilized for the budget years, it made sense."
While Prop 30 has plugged a gap, it's insufficient and unsustastainable as a way to fix California's education funding woes, Vogel said. "Prop 30 stopped the bleeding, but it's not a solution to the question of how equitably we're distributing dollars," he said. Vogel noted that while California would rank as the ninth-largest economy in the world if it were a country, it ranks 49th in the U.S. in education funding per student. "There is something seriously broken in California around how we fund public education," he said.
Most other states have deadlines for sending layoff notices in April or May. Over the last few years, states have hemorrhaged teachers as the recession wreaked havoc on the budgets of states and school districts. Since 2008, according to a White House report, 300,000 educators have lost their jobs.
The layoffs increased the ratio of students per teacher, reversing a long-term trend. The national ratio of students to teachers increased by 4.6 percent from 2008 to 2010, to 16, where it was in 2000. Though the student-teacher ratio doesn't exactly reflect class size (since non-classroom teachers are counted into that number), it trends the same way. Some school districts have reported growing class sizes, a trend especially hurtful to the youngest students.
The subject of school districts sending teachers pink slips gripped the national news -- and a White House briefing with press secretary Jay Carney -- after U.S. Secretary of Education Arne Duncan first said the federal budget sequestration would cause school districts to fire teachers. The administration later backed away from the statement after reporters found Duncan's claims didn't hold up. "When I said 'pink slips,' that was probably the wrong word," Duncan said.
Los Angeles, the nation's second-largest school district, is laying off no teachers this year -- but that's not exactly cause for jubilation.
"It's a sequester issue," John Deasy, LA Unified School District superintendent, told HuffPost. "Sequestration information came too late." Deasy said he learned about the sequester's impact too close to the March 15 deadline to figure out the details, so layoff decisions will be pushed to next year. The sequestration math works out to about 150 teachers worth of money lost in LA.
"It's lost immediately," Deasy said. "We're going to have to clear the deficit and do double the cuts next year." That may mean layoffs of about 300 teachers, he said.
Related
Before You Go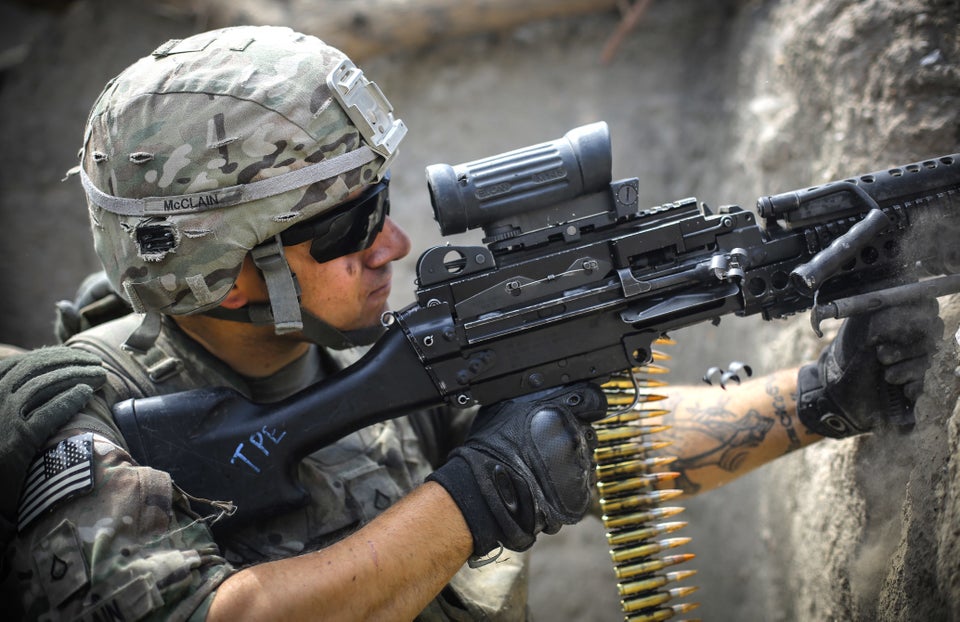 What Sequestration Would Cut
Popular in the Community