California Gov. Jerry Brown has signed a groundbreaking bill which will allow transgender youth to use whatever bathroom and participate on whichever sports team they believe matches their gender identity.
As the Associated Press reported last month, California's Assembly Bill 1266 gives students in public K-12 schools the right "to participate in sex-segregated programs, activities and facilities" based on their self-perception, regardless of their birth gender. Although Massachusetts, Connecticut, Washington and Colorado have adopted policies designed to protect transgender students, California becomes the first state to address the issue with a statewide law, Fox News pointed out.
News of Brown's Aug. 12 signing was confirmed in an email to HuffPost Gay Voices from Mark Snyder of the Transgender Law Center.
Meanwhile, Brown's move quickly drew praise from the state's lesbian, gay, bisexual and transgender (LGBT) community.
"I'm so excited that California is making sure transgender students have a fair chance to graduate and succeed," Calen Valencia, an 18-year-old transgender student, said in an email statement. "I should have graduated this year, but my school refused to give me the same opportunity to succeed as other boys. Now other transgender youth won't have to choose between being themselves and graduating high school."
Echoing those sentiments was Masen Davis, Executive Director of the Transgender Law Center. "Now, every transgender student in California will be able to get up in the morning knowing that when they go to school as their authentic self they will have the same fair chance at success as their classmates," Davis said in an email.
More conservative pundits felt differently. "This radical bill warps the gender expectations of children by forcing all California public schools to permit biological boys in girls restrooms, showers, clubs and on girls sports teams and biological girls in boys restrooms, showers, clubs and sports teams," Randy Thomasson of savecalifornia.com told Fox News. "This is insanity."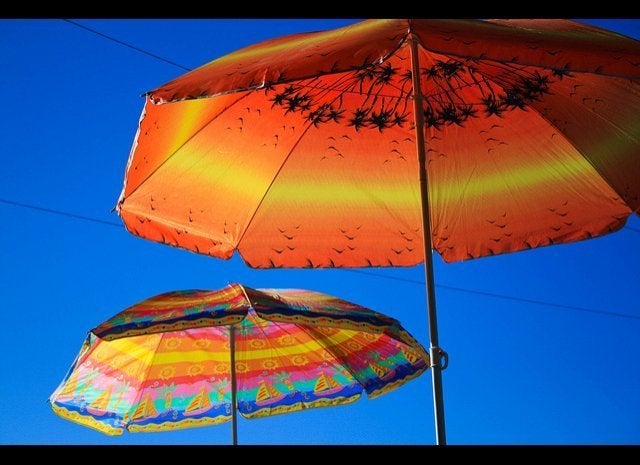 15 Things To Know About Being Transgender By Nicholas M. Teich
Popular in the Community