California has banned state employees from traveling on official business to four additional states that have passed anti-LGBTQ legislation.
State Attorney General Xavier Becerra said in a speech in San Francisco on Thursday that state employees will no longer be permitted to use state funds to visit Alabama, South Dakota, Kentucky or Texas. A September 2016 law already prohibits state-funded travel to Kansas, Mississippi, North Carolina and Tennessee.
"While the California DOJ works to protect the rights of all our people, discriminatory laws in any part of our country send all of us several steps back," Becerra said in a statement. "That's why when California said we would not tolerate discrimination against LGBTQ members of our community, we meant it."
The state travel ban went into effect on Jan. 1 in response to the anti-LGBTQ "bathroom bill" passed by North Carolina in March 2016. The law, repealed a year later in an equally controversial "compromise bill," required people to use public restrooms corresponding to their biological sex. Kansas, Mississippi and Tennessee had proposed similar anti-LGBTQ legislation.
California's travel ban allows exceptions for enforcing state laws, or to comply with requests from the federal government to appear before committees. The law was written to allow the addition of other states that enact anti-LGBTQ policies.
"If other states try and pass similar laws, we will work to stop them," state Assemblyman Evan Low, who co-authored the measure, said in a statement in January. "Our zero-tolerance policy says there is no room for discrimination of any kind in California, and AB 1887 ensures that discrimination will not be tolerated beyond our borders."
The four new states on the list have enacted legislation that the California Department of Justice deems discriminatory. Laws in Alabama, South Dakota and Texas could prevent same-sex couples from adopting or fostering children. A Kentucky measure makes it possible for student groups at public schools and colleges to turn away LGBTQ students.
The discriminatory state laws "are completely out of step with the values that make California the vibrant economic powerhouse that it is," Rick Zbur, executive director of Equality California, said in a statement.
Ashley Morris, organizing director of the ACLU of Northern California, also supported the ban.
The travel ban will apply to a state for as long as any law deemed discriminatory on the basis of sexual orientation, gender identity or gender expression remains in effect, the state Department of Justice says on its webpage. Becerra told SF Gate he wouldn't rule out extending the ban to more states.
Before You Go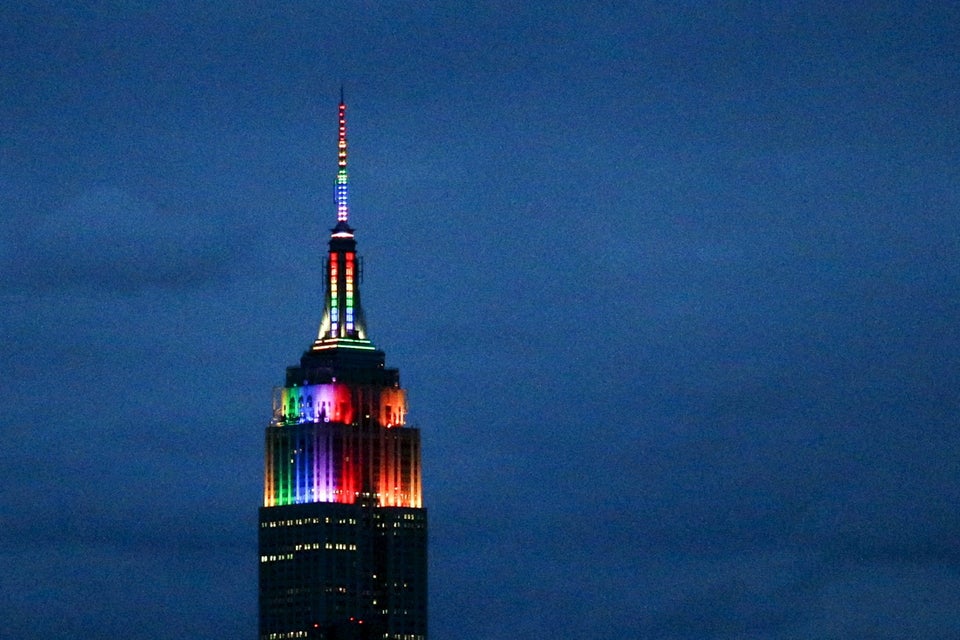 LGBTQ Executive Order
Popular in the Community