California lawmakers on Friday said they would quickly move to protect the state's coastline from President Donald Trump's executive order aimed at opening up now-protected ocean areas to oil and gas drilling.
The order, signed by Trump on Friday, instructs the Department of the Interior to consider changing the existing oil and gas leasing program (which former President Barack Obama's administration approved last year), and to review regulations for offshore energy development. It also instructs Commerce Secretary Wilbur Ross to review marine sanctuaries that have been designated or expanded within the last decade.
Hours after Trump signed the order, California state Sen. Hannah-Beth Jackson (D) announced plans to introduce legislation to protect state waters from expanded drilling.
Jackson told reporters said she plans to amend Senate Bill 188 next week to prohibit the State Lands Commission from allowing any new leases in state waters for construction of pipelines or other infrastructure related to petroleum development. If approved, the legislation would protect waters three miles off the California coast. Beyond that, the water is federal jurisdiction.
"For the sake of our environment, our economy and our quality of life, the door that Trump wants to open to more offshore oil and gas drilling must be closed shut," Jackson said. "President Trump and his oil industry cronies may want to drill, but we're going to prevent that from being feasible."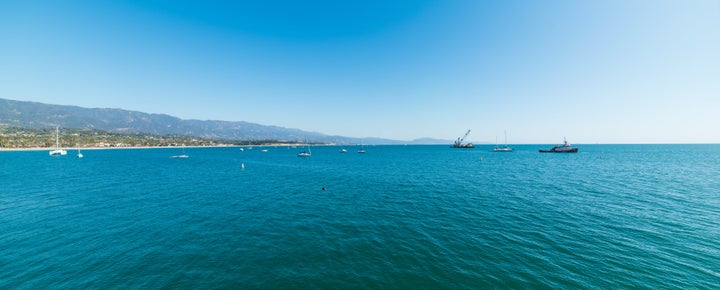 Jackson represents Santa Barbara, where a 1969 oil spill spewed an estimated 3 million gallons into the ocean and killed thousands of birds, dolphins and sea lions. Allowing Trump's order to go unchallenged, Jackson argued, would risk future devastation. She described the issue as "deeply personal" to coastal residents.
"We know that this is not a step forward, but indeed a major step backwards," Jackson said of Trump's order. "A step backwards into an outdated, retro 'Mad Men' era of energy policies that would make us vulnerable to oil spills, would be disastrous to our coasts, and cause lasting harm to our state's multi-trillion dollar coastal economy, an economy that is dependent on fishing, tourism and our magnificent natural resources."
The bill has the support of state Senate Majority Leader Kevin de León, who called Trump's order "stunning."
"We will oppose these efforts," de León vowed, calling Jackson's bill "an important step to protect our state from oil drilling."
The legislation, likely to advance in the Democratic-controlled state Senate, sets up another battle between California and the president. The state legislature has taken aim at Trump's policies on immigration and the environment, and has taken preemptive steps to protect Muslim residents. The state is also considering a single-payer health care system as Trump continues to press for repeal of the Affordable Care Act.
California Gov. Jerry Brown (D) has vowed to preserve the state's environmental protections and uphold its progressive values.
Brown, in a joint statement with Oregon Gov. Kate Brown (D) and Washington Gov. Jay Inslee (D), also condemned Trump's executive order.
"Today's unilateral action is short-sighted," read the statement. "For good reason there has been no federal expansion of oil and gas drilling along our shared coastline for more than 30 years. We still remember what happened in Santa Barbara in 1969, Port Angeles in 1985, Grays Harbor in 1988 and Coos Bay in 1999. We remember the oil soaked beaches and wildlife and the devastating economic impacts to local communities and the fishing industry. Now is not the time to turn back the clock. We cannot return to the days where the federal government put the interests of big oil above our communities and treasured coastline."
California Attorney General Xavier Becerra (D) also vowed to oppose the order.
"We will vigorously oppose new drilling off the shores of our coast," he said in a statement. "California is leading the way in clean energy production and policies that preserve our state's pristine natural resources. Instead of taking us backwards, the federal government should work with us to advance the clean energy economy that's creating jobs, providing energy and preserving California's natural beauty."
Before You Go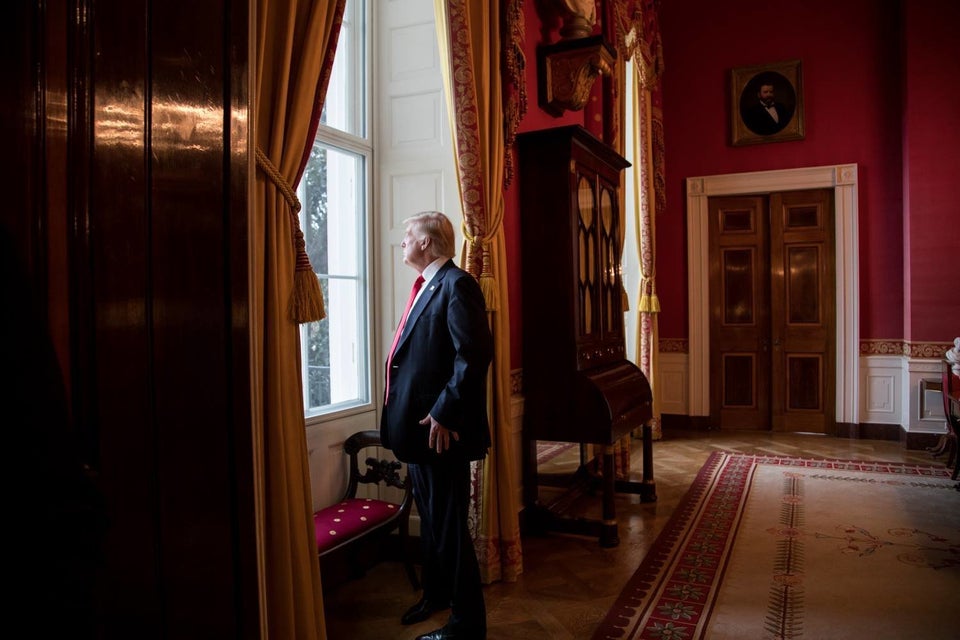 Trump's First 100 Days
Popular in the Community