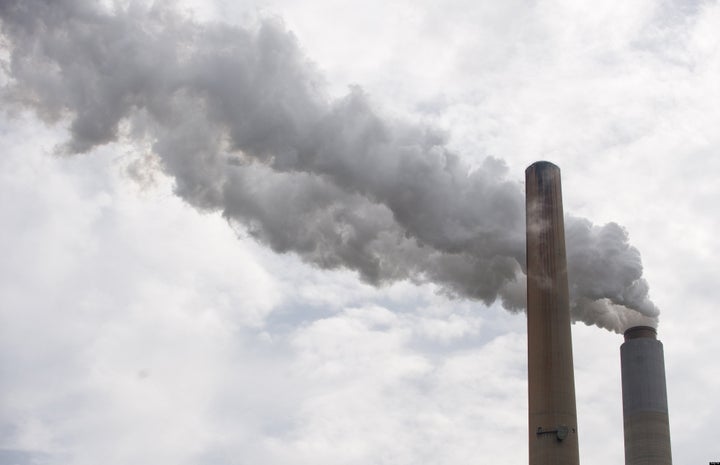 National green groups failed to pass meaningful climate legislation in Washington DC this year. But California progressives have demonstrated that we have the power to deliver a resounding defeat to the big oil companies, if we fight on our own terms and harness the power of the grassroots.
California's Proposition 23, had it passed, would have effectively repealed the state's landmark global warming law. California is the world's 12th largest emitter of greenhouse gases, and its global warming law, passed in 2006, mandates the largest legislated reductions in greenhouse gases in the world.
What's more, if implemented, California's global warming law sets a new floor for national standards once the push for federal legislation is renewed. Our California law is stronger than the extremely compromised bill that was offered in the Senate and is much closer to what scientists say is necessary to begin to blunt the effects of climate change.
Valero and Tesoro, two Texas oil companies, provided the majority of funding for Proposition 23 and the effort to effectively repeal California's climate change law. The measure appears to be going down in defeat tonight by a wide margin.
How did this happen? Progressives revolted against the inside-the-beltway strategy that says environmentalists should work with big corporations rather than attacking them. They rejected the idea that the battle over Prop 23 would largely be fought by consultant-driven media buys. And they refused to kowtow to the DC conventional wisdom that you can't win on climate if you actually talk about saving the planet.
No doubt DC media types and political consultants will assert that Prop 23 was defeated by a deluge of campaign cash that came in during the final weeks of the campaign. However, the real story behind the effort to save California's global warming law is that the netroots and the grassroots largely sealed the win in September. And the late influx of money had very little to do determining the outcome of the election.
Grassroots efforts in California took the form of three major campaigns. CREDO, which launched a boycott Valero campaign and a massive volunteer-driven turnout operation for core progressive voters that generated over 800,000 phone calls and mobilized 100,000 voters via seven campaign offices statewide. Communities United which ran an innovative paid field campaign that worked through local organizations -- most notably the California Alliance -- to educate and turn out voters in communities of color. And CalPIRG and California Students for Sustainability, two groups that ran field campaigns to organize student voters on campuses statewide.
The Yes on Prop 23 campaign had an easy path to victory. Use the issue of jobs against a backdrop of California's heartbreaking 12.5% unemployment rate to delay implementation (forever) of our global warming law. This is a powerful argument and too often a winning one for conservatives. However grassroots and netroots activists were able to discredit the messenger in this campaign -- the Texas oil companies -- to such an extent that they were never able to get real traction on the jobs issue.
A key to success was an independent campaign to proactively brand anti-climate forces early, personally, and with teeth. This defined the fight clearly on our terms at an early stage in the fight. Thanks to California's very clear campaign finance disclosure rules we were able to single out the biggest funders of Prop 23, namely Valero and Tesoro.
In May, CREDO and our friends at the Courage Campaign launched an attack on Valero, complete with gas station protests and a consumer boycott. We sent over 55,000 email messages to Valero CEO BIll Klesse's email account. We know Klesse received these messages. In fact he wrote CREDO back. Echoing a talking point from prominent global warming deniers, Valero's CEO unbelievably insisted that CO2 -- a major contributor to climate change -- is not air pollution. Later that summer as the state's attention turned to the midterm election, CREDO launched the Hell No on 23: Stop Texas Oil campaign.
It's important to note that when we launched our field campaign in early September, the Yes on 23 on campaign had raised $8.2 million. No on 23 at this point had raised $6 million. Money was not the issue as both campaigns were largely sitting on their campaign cash until it was time to launch the television air war. Activists and their ability to move an effective message was what made the difference at this crucial early stage.
Under the banner of "Hell No on 23," California activists attacked the Texas oil companies ferociously, and went after their CEOs. We opened seven offices statewide staffed with environmental organizers who were passionate about fighting climate change and saving our planet. From these offices and our headquarters in San Francisco, we ran a grassroots-driven campaign powered by thousands of volunteers who made over 800,000 phone calls, had actual conversations with 105,000 voters, canvased farmer's markets across the state, held over 130 protests at Valero and Tesoro stations, and distributed thousands of yard signs along with tens of thousands of buttons and stickers.
Because California has strong disclosure rules when it comes to campaign finance, we were able to make the Texas oil companies' funding of Prop 23 the issue. The more they gave, the more we were able to turn public and media sentiment against them. They couldn't pass Prop 23 without spending tens of millions from their corporate coffers. But they couldn't contribute more money without hurting their campaign.
All of a sudden, the oil companies were forced to depart from the strategy that had worked so well for them in the past. Spend overwhelmingly, and win in California. In 2006, Big Oil and other dirty energy companies spent $93 million to defeat a clean energy initiative supported by progressives. And we know this was their plan for Prop. 23. Right-wing California Assemblyman Dan Logue, touted publicly that the oil companies were prepared to spend $50 million to pass Prop 23. But by September 26, when another Field Poll showed that No on 23 leading by 11 points, the Yes on 23 campaign had only added another $100,000 to its campaign account, raising its total to $8.3 million. No on 23 at this point had raised a comparable $7.8 million. We had neutralized the oil companies' advantage.
In fact, the Texas oil companies became so defensive that by October 1 their executives bizarrely resorted to claiming that they were neither from Texas nor oil companies in an op-ed featured in the San Jose Mercury News. This was a major turning point in the campaign. The week of October 11, the Yes on 23 pulled its rather meager television campaign from the air (though they would return to the air with a limited spend later in the month). The oil companies were clearly back on their heels from the grassroots attack, and the promised $50 million never materialized in the Yes on 23 campaign account.
Grassroots groups won the message battle at this early stage and put the Texas oil companies on the defensive well before opponents to Prop 23 even dreamed of a fundraising advantage. But as a result of a late influx of millions in cash from Silicon Valley and Hollywood, beltway pundits will say the lesson from California is that we can win climate fights if we spend three times as much money as the oil companies.
Money is a wonderful thing when you are running a campaign. But the reality is, the campaign against Prop 23 only outpaced the Texas oil companies in fundraising (and spending) only after the battle was already largely won. At the time of the oil companies' capitulating op-ed, both campaigns had raised similar amounts of money. The difference was the oil companies essential gave up and stopped funding their efforts to pass Proposition 23 in early October.
Without a blizzard of misleading ads on television, the Field Poll demonstrates the No on 23 vote has remained remarkably consistent -- and the October 31 poll(5) showed voters continue to oppose the measure by 11 points. Texas Oil had planned to use misleading ads funded by its corporate treasury to scare the California electorate into voting for 23. But back in September we singled Texas oil out, and with grassroots pressure we put them on the defensive. Activists were angry and the volunteer campaign against Prop 23 gave them an easy outlet to do something about outrage. Valero and Tesoro found themselves in an exposed and weak position: the more money they put in, the bigger the issue they themselves became, and thus the stronger the resistance.
The story of this election is not that Silicon Valley businessmen outspent the Texas oil men. It's that voters, educated and mobilized by the grassroots to fight back against an outrageous corporate power grab, were given a clear choice, and said Hell no to the Texas oil companies.
Related
Popular in the Community