A combination of wildfires raging north of San Francisco, which already has consumed an area almost as big as Los Angeles, is now the largest fire in modern California history, authorities said Monday night.
The Mendocino Complex fire, which includes two blazes along the Mendocino National Forest, had chewed through more than 283,800 acres as of Monday night. The blaze is just 30 percent contained, Cal Fire's Mendocino unit said.
"We broke the record," Scott McLean, a deputy chief of Cal Fire, told the Los Angeles Times. "That's one of those records you don't want to see."
"It is extremely fast, extremely aggressive, extremely dangerous," he said. "Look how fast this Mendocino Complex went up in ranking. That doesn't happen. That just doesn't happen."
Last year's Thomas fire, which consumed 281,000 acres in Santa Barbara and Ventura counties, is now the state's second-largest on record. The Cedar fire in 2003, now the third-largest, devoured 273,246 acres in San Diego County, according to Cal Fire records. The city of Los Angeles, by comparison, is about 300,000 acres.
Firefighters predict they'll fully contain the Mendocino Complex fire by Aug. 15.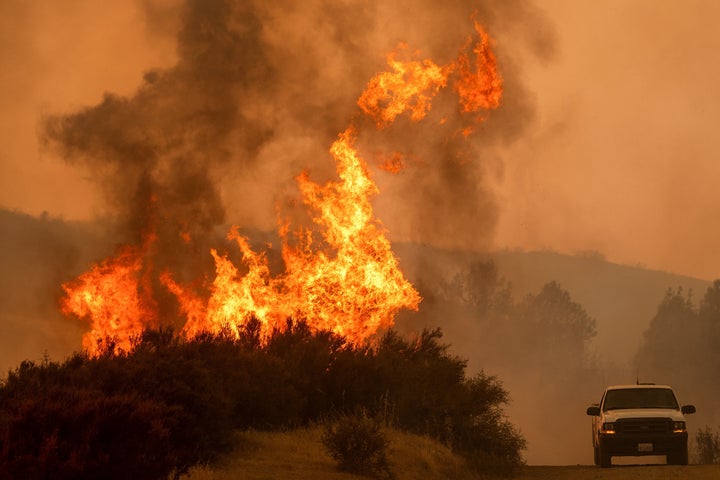 Despite the progress, fire officials have expressed caution about the quick-moving blaze, which is currently being fought by more than 3,900 firefighters and nearly 450 fire engines.
"You are talking about hundreds of miles of open fire line in the remote, steep inaccessible areas, which are the most difficult to grab containment in," Jonathan Cox, Northern California battalion chief for the state's Department of Forestry and Fire Prevention, told the San Francisco Chronicle.
He pointed to the fire's growth on Saturday, when it consumed about 55,000 acres in a 24-hour period.
"That's indicative of how explosive the fire conditions are right now," Cox said.
Elsewhere across the state, firefighters are working to put out more than a dozen other fires that have killed several people, ravaged thousands of acres, and sparked air quality alerts.
The deadly Carr fire, burning north of Mendocino in and around the city of Redding, claimed its seventh fatality, a Pacific Gas & Electric worker, on Saturday. That follows the deaths of two firefighters and four civilians.
As of Monday, the Carr fire had consumed 163,207 acres and was 45 percent contained. It was listed as the sixth most-destructive in state history, having destroyed more than 1,600 structures, according to Cal Fire. The Mendocino Complex fire, though nearly twice as large, had destroyed 75 residences and damaged 12.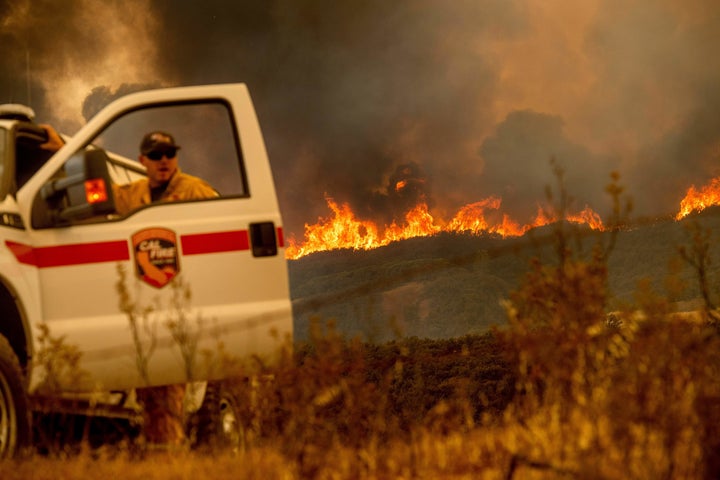 Ken Pimlott, Cal Fire director, warned on Saturday that "fire season is really just beginning."
"What seems like we should be in the peak of fire season, historically, is really now the kind of conditions we're seeing really at the beginning," Pimlott said at a news conference.
Cal Fire online records show a growing number of wildfires in recent years.
Through July 29, the agency said it responded to 3,770 fires across 292,455 acres. That's higher than the five-year average for the same seven-month period ― 3,405 fires over 118,811 acres. In 2017, there were 3,440 fires across 219,369 acres during the period.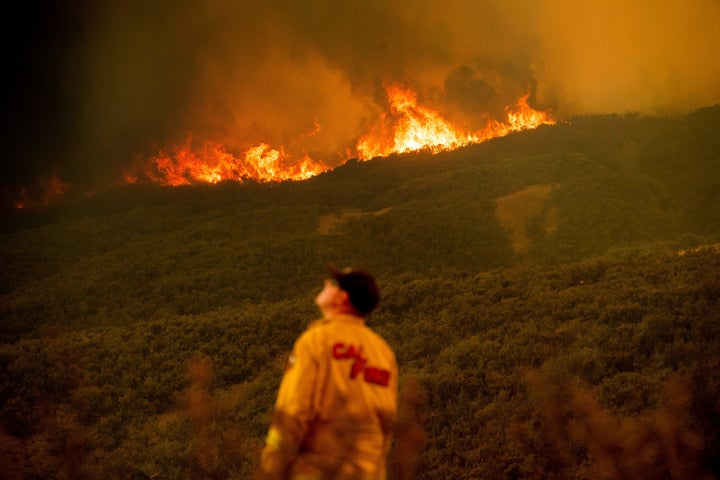 Trump, in a tweet on Sunday evening, blamed the intensifying fires on "bad environmental laws" that he said divert water resources into the Pacific Ocean. He also encouraged the clearing of trees to stop the fires from spreading.
Cal Fire Division Chief Chris Anthony, who has been working on the Carr fire since late last month, stressed the effect that changes to the environment and climate have caused.
"It is hard to find the right words to describe how explosive conditions are throughout the state," Anthony told HuffPost on Monday. "It is clear to me that firefighters are on the front lines of climate change."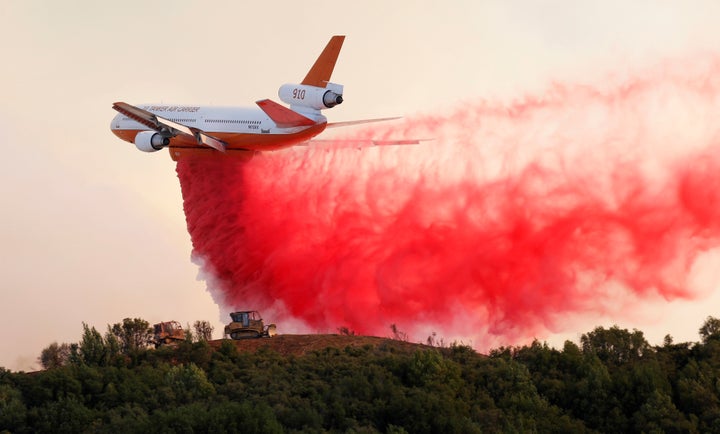 Chris D'Angelo contributed reporting.
Support HuffPost
The Stakes Have Never Been Higher
Popular in the Community