Residents of the Golden State finally found respite from a yearslong drought when it officially ended in April ― but, as it turned out, some of the worst fires in California's history were just around the corner.
Cal Fire, the state's firefighting agency, reports that more than twice as many acres burned in California this year compared to last year ― with more than 6,700 fires burning over 500,000 acres from Jan. 1 to Dec. 3, 2017. That doesn't count the over 150,000 acres burned this week.
The 2017 figures eclipse the state's five-year average of 4,700 fires burning over 200,000 acres per year.
"This is one of the worst fire years," Cal Fire deputy chief Scott McLean told HuffPost on Friday. "Due to the severity of the fires, the growth rate and speed of the fires, and unfortunately, I've never seen this amount of death. With 44 people who lost their lives [in October], you just don't see that."
"I've never seen this amount of death. With 44 people who lost their lives [in October], you just don't see that."
Despite the ongoing fire threat, President Donald Trump has proposed cuts to forest services that help fight wildfires. The president's proposed 2018 budget includes a $300 million reduction to the U.S. Forest Service's wildfire fighting programs, another $50 million in cuts to its wildfire prevention efforts and a 23 percent reduction to funding for volunteer fire departments.
"It's a testament to what we've been telling folks on how to be prepared," McLean said. "Wildfires can strike anywhere in the state ― it's not 'if,' it's basically 'when.' And it's not gonna stop."
Here's a look at some of the most devastating wildfires that have hit the state this year.
July: Massive Fire Grew At Unprecedented Speed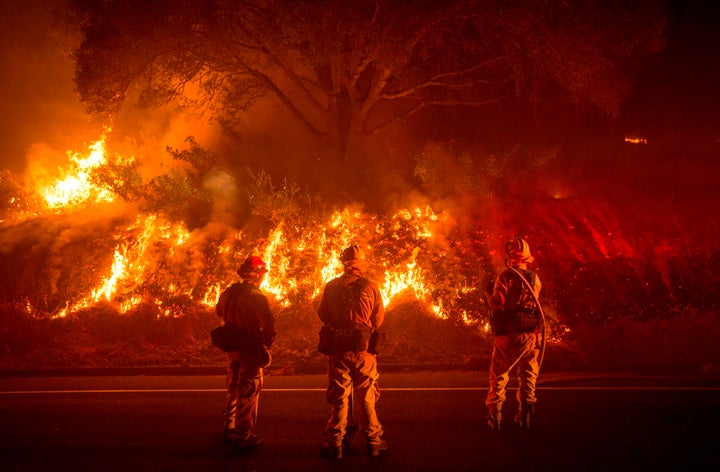 A 76,000-acre fire in Mariposa County, near Yosemite National Park, forced thousands of residents to flee their homes in July. The massive Detwiler fire had grown at a devastating speed, at one point doubling its acreage in just one day.
The blaze destroyed 63 residences and at least 67 other structures as hot, dry weather conditions made it difficult for firefighters to contain the flames.
September: One Of The Largest Fires In Los Angeles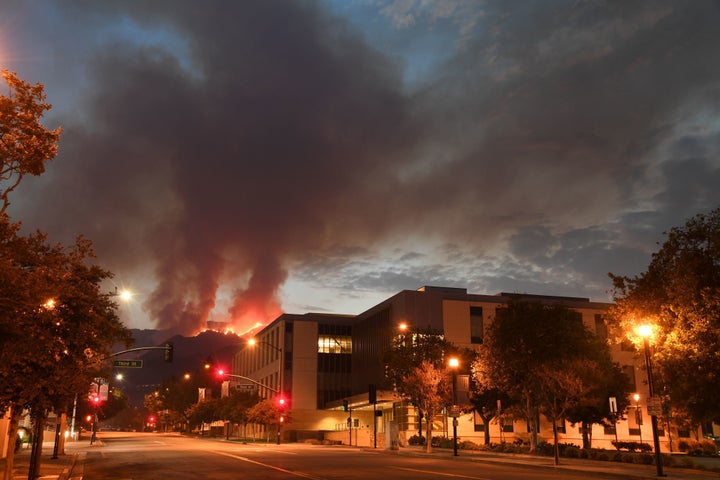 Hundreds of homes in Los Angeles, Burbank, Glendale and other surrounding areas received evacuation orders as firefighters struggled for days to contain the fire during a triple-digit heat wave.
October: Deadliest Fires In The State Ripped Through Wine Country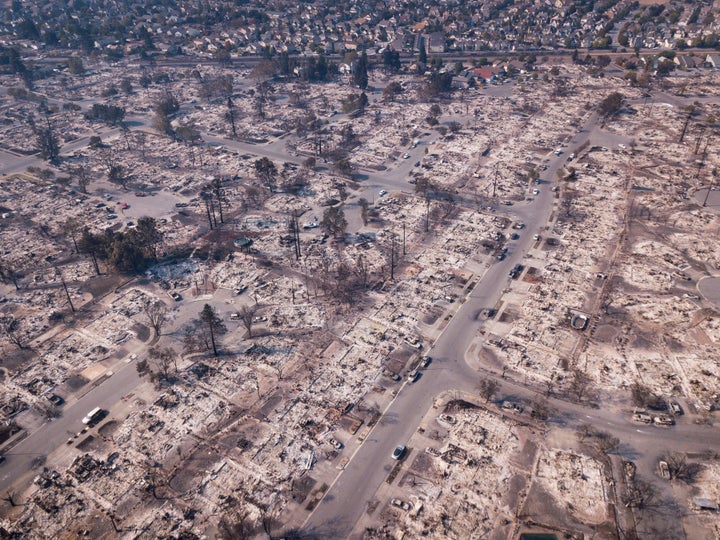 In October, the country watched in horror as 21 fast-moving blazes ripped through Sonoma, Napa and other counties in Northern California's wine country, forcing around 100,000 people to evacuate at one point.
It could take years for affected cities like Santa Rosa to rebuild after nearly 9,000 structures were destroyed.
December: Worst Santa Ana Winds In A Decade Fueled Fires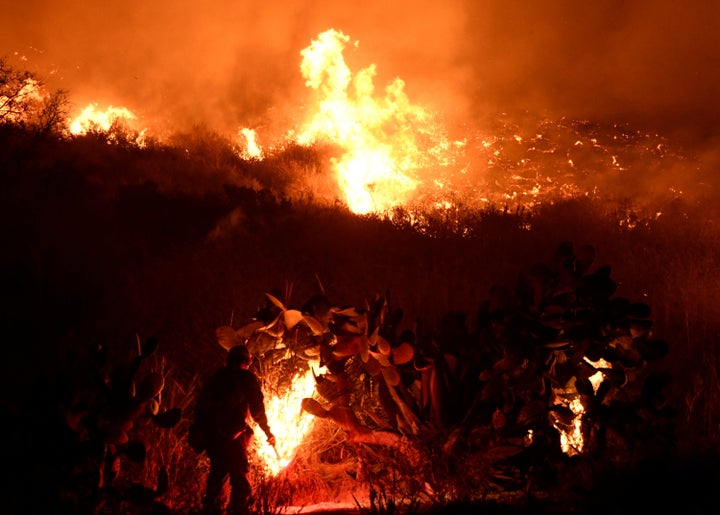 More than 200,000 people have had to evacuate to escape the flames, and more than 500 structures had been destroyed, as of Friday.
Despite having over 8,700 firefighters battling the blazes, they were only partially contained by the end of the week, and officials expected them to get worse as uncommonly high winds and low humidity continued to exacerbate conditions.
"Have I seen this before? No, it's the only time I've seen it this bad," Cal Fire's McLean told HuffPost of winds breaking 80 mph this week and during the October fires. "I've lived in California for 60 some-odd years ― these are very, very rare."
Related
Before You Go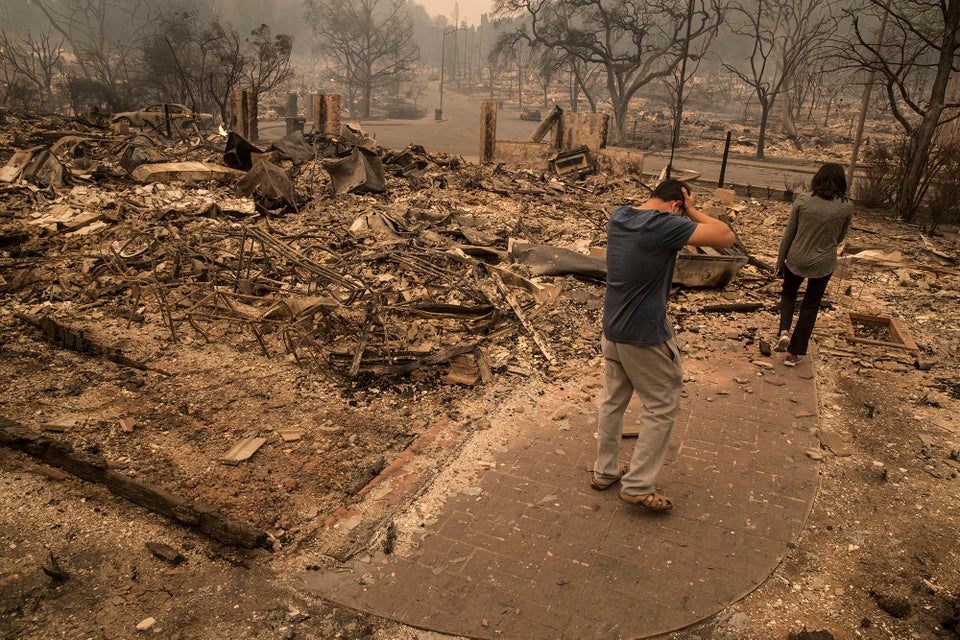 Apocalyptic Aftermath Of California Wildfires