CHICO, Calif. ― Last Thursday morning, Corey Gonzales woke to a pounding at his door.
When he opened the door, his neighbor was there, insisting he evacuate. Behind him, the sky was unfamiliar — black, yellow and orange. End-of-days stuff.
"We might be back, it won't be that big a deal," Gonzales, 28, told his fiancee as they packed a bag of clothes.
He thought he was only evacuating temporarily. Like so many residents of Paradise, California, who have been displaced by the ongoing Camp fire, he hoped that perhaps his family's home could be saved. But as the hours passed, and refugees poured out of Paradise in cars and buses and on foot, it became clear that the wind-driven fire was moving faster and faster.
That night, Gonzales gathered his family. "We should start to be OK with the fact that maybe our stuff is gone," he told them.
Now, just over a week later, the blaze that drove Gonzales out of Paradise has killed at least 71 people and become the most destructive fire in California history. More than 1,000 people are believed to be missing. And as the adrenaline of the evacuation has faded, the grim reality of indefinite displacement has set in.
Neighbors saved Vivian, too. Her next-door neighbors' son woke up the 80-year-old Paradise resident and drove her, and her two cats, out of town before the fire hit. She believes she would not have survived the wind-driven, fast-moving flames if her neighbors hadn't helped.
"Without them, I would have been ash," she said. "I grabbed the cats, my toothbrush, my comb, and put on my sweats, and got in the car. That was it."
A week later, she found out her house was gone.
Vivian now sleeps next to her two crated cats on a cot at the makeshift shelter at East Ave Church in Chico. Despite the grief of losing her house, she has found some gratitude in not being one of the hundreds of evacuees sick with the norovirus that's plaguing the shelter and many others in town.
Libby Andresen, another woman in the East Ave Church shelter, has not been as lucky. She shares a mattress with her elderly mother, and told HuffPost that they'd been moved through the shelter twice to avoid getting the virus. By Thursday, a week after Andresen lost her Paradise home in the fire, she was bedridden and sick.
Before the medical team was able to provide assistance and a barrier, and before the National Guard sent in medical and quarantine tents on Friday morning, there was "no dignity for anyone," Andresen said, as more and more people began throwing up and getting diarrhea, two of the norovirus symptoms. Volunteers had to help clean up, and later bleach, the floors that had been contaminated with human waste. Several evacuees have taken to wearing adult diapers as a precaution, as portable toilets become filthy and inaccessible.
Medical staff from the shelter told HuffPost that while many evacuees showed symptoms, they had not yet confirmed whether they had norovirus.
"As soon as the first person got sick, we quarantined them as best we could in these very austere conditions with the very limited resources at our disposal," Elisabeth Gundersen, a volunteer registered nurse, told HuffPost.
"We did a lot of grassroots fundraising to purchase the necessary supplies to quarantine folks and we also submitted requests to the Department of Public Health and to CalMat. Understandably both agencies were completely overwhelmed and did their very best to meet our needs as quickly as they could, but resources were a challenge for everyone," she said.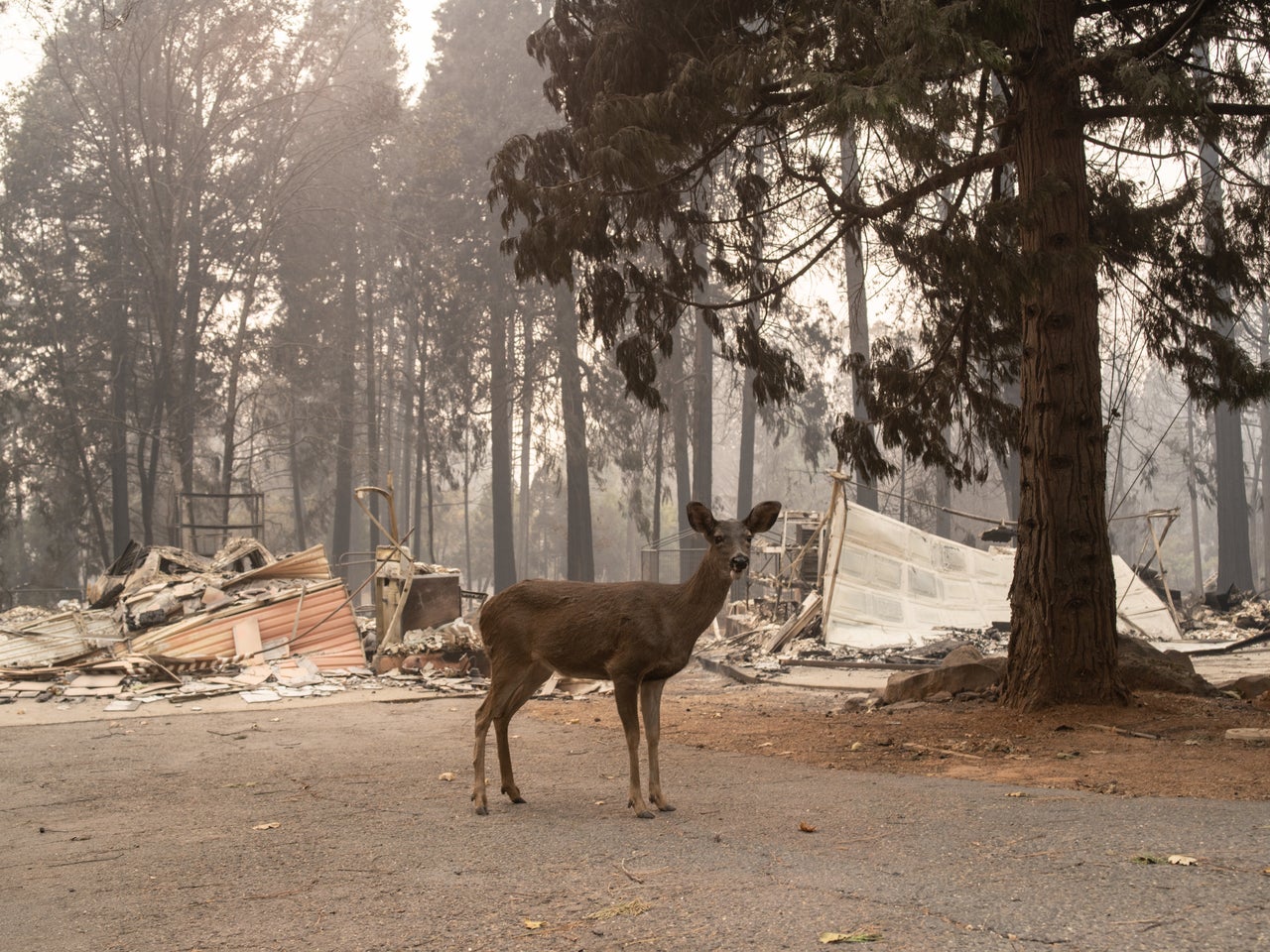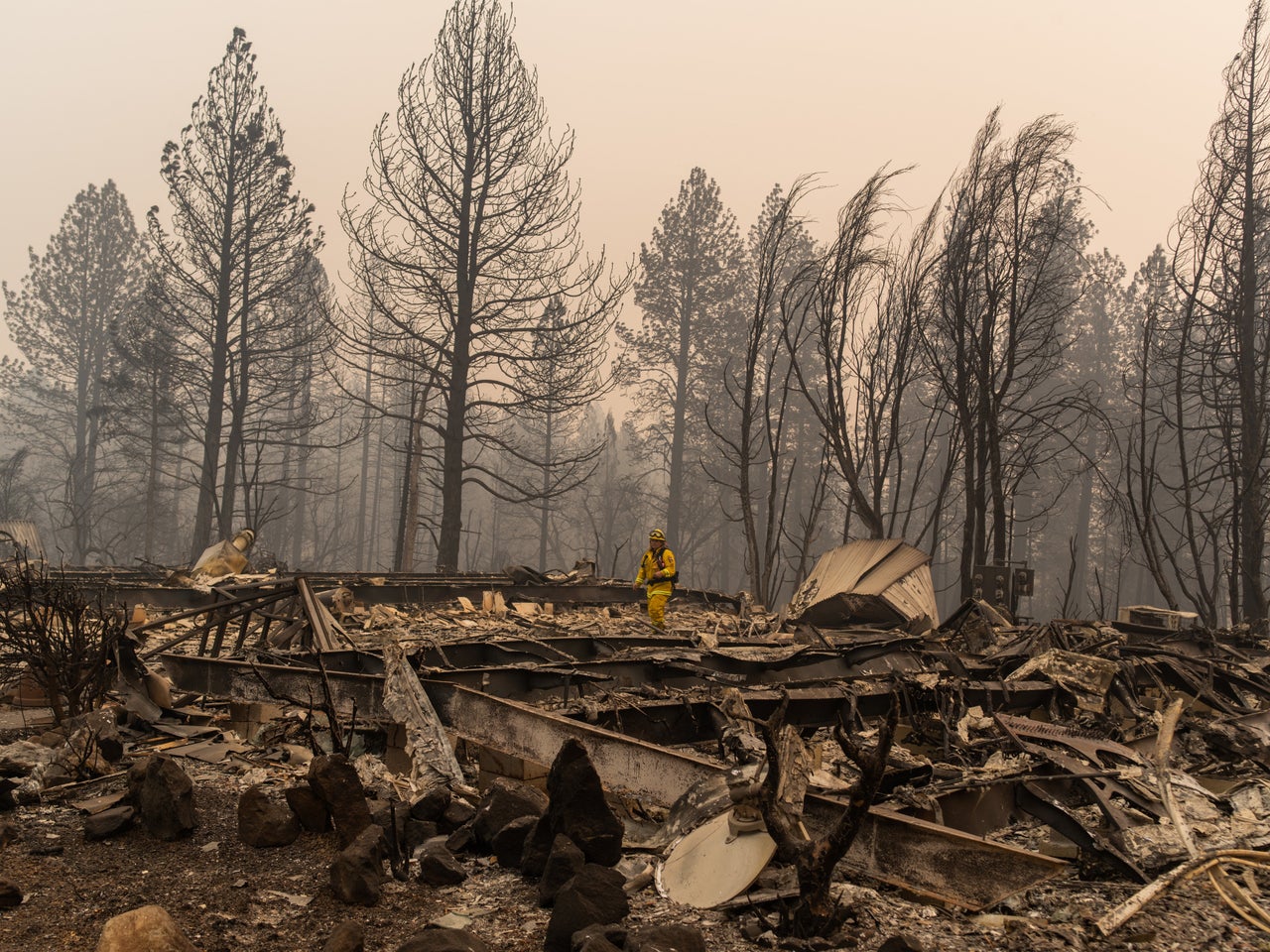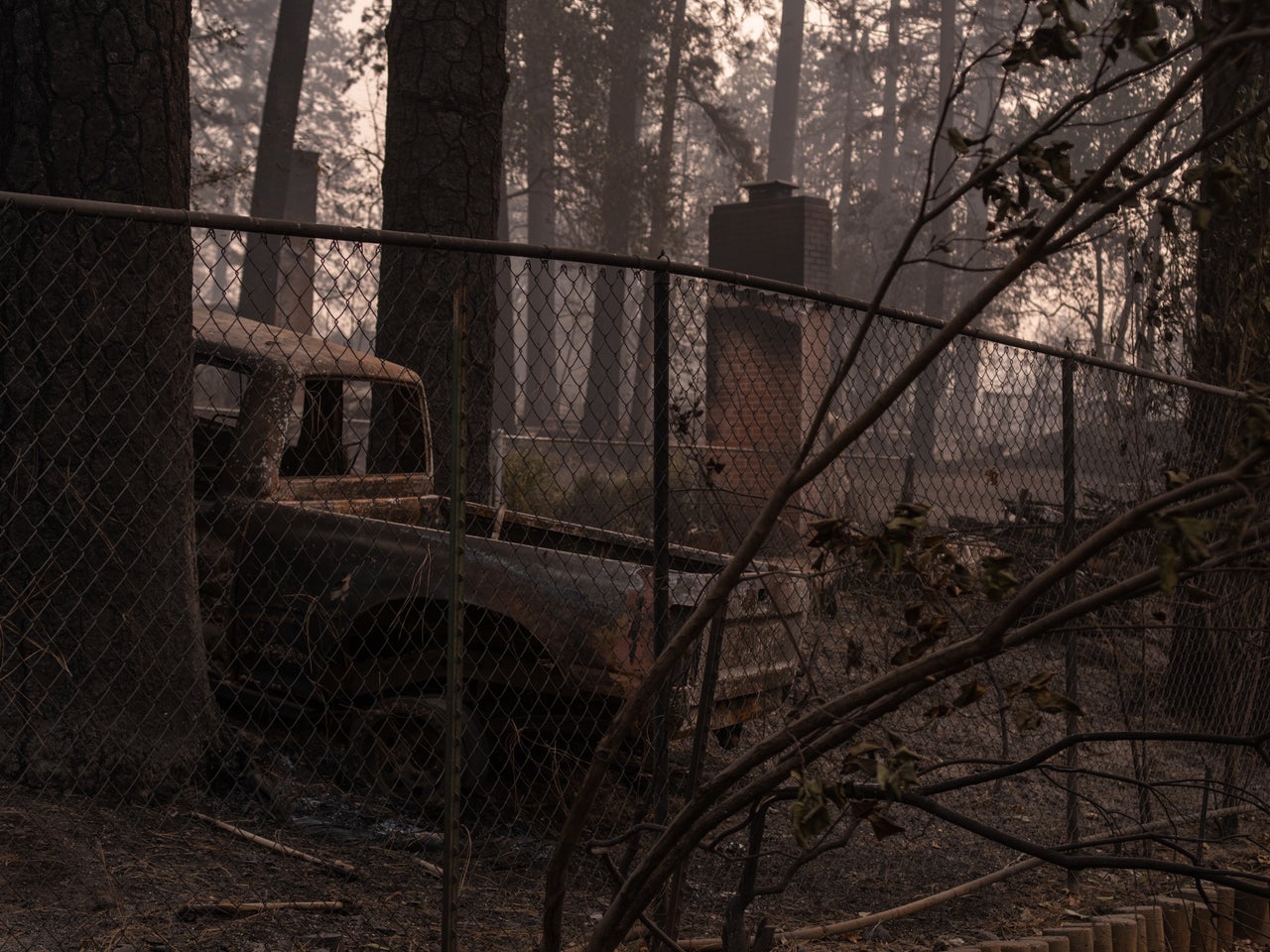 A week ago, the East Ave Church shelter had a "summer camp feel," one volunteer told HuffPost. But that sense of optimism has faded, as victims get sicker and more tired and come to terms with the loss of homes, possessions and loved ones.
On top of the loss of possessions and personal space, the physical illness and the lack of access to medical care, victims will face long-term trauma, a survivor of another major California fire told HuffPost.
The Camp fire victims "are not going to have a fucking clue how traumatized they are" for some time, Caz Tomaszewski said Tuesday. Tomaszewski lost his home in 2015 to the Butte fire in Calaveras County. He still experiences symptoms of post-traumatic stress disorder from trying to save his home.
"A fire fucks up a person's head in way different ways than you'd expect," he said. "Most people assume it's losing all your shit and having to run for your life that does it... But more than that it's losing all routines, all familiarity, all safe places, every place that is yours to be, and your community to boot."
And, Tomaszewski said, "it's being steeped in everybody else's loss."
Gonzales' nephews and nieces, used to spending their days traipsing in the woods outside their home, are growing bored and confused. Libby wants to salvage her wind chimes. What Vivian wants more than anything is to take a shower in her own house.
Then she remembers it's not there anymore.
For the many displaced residents, the physical struggle is far easier to deal with than the stress of waiting to learn about the state of their homes, or, worse, their loved ones.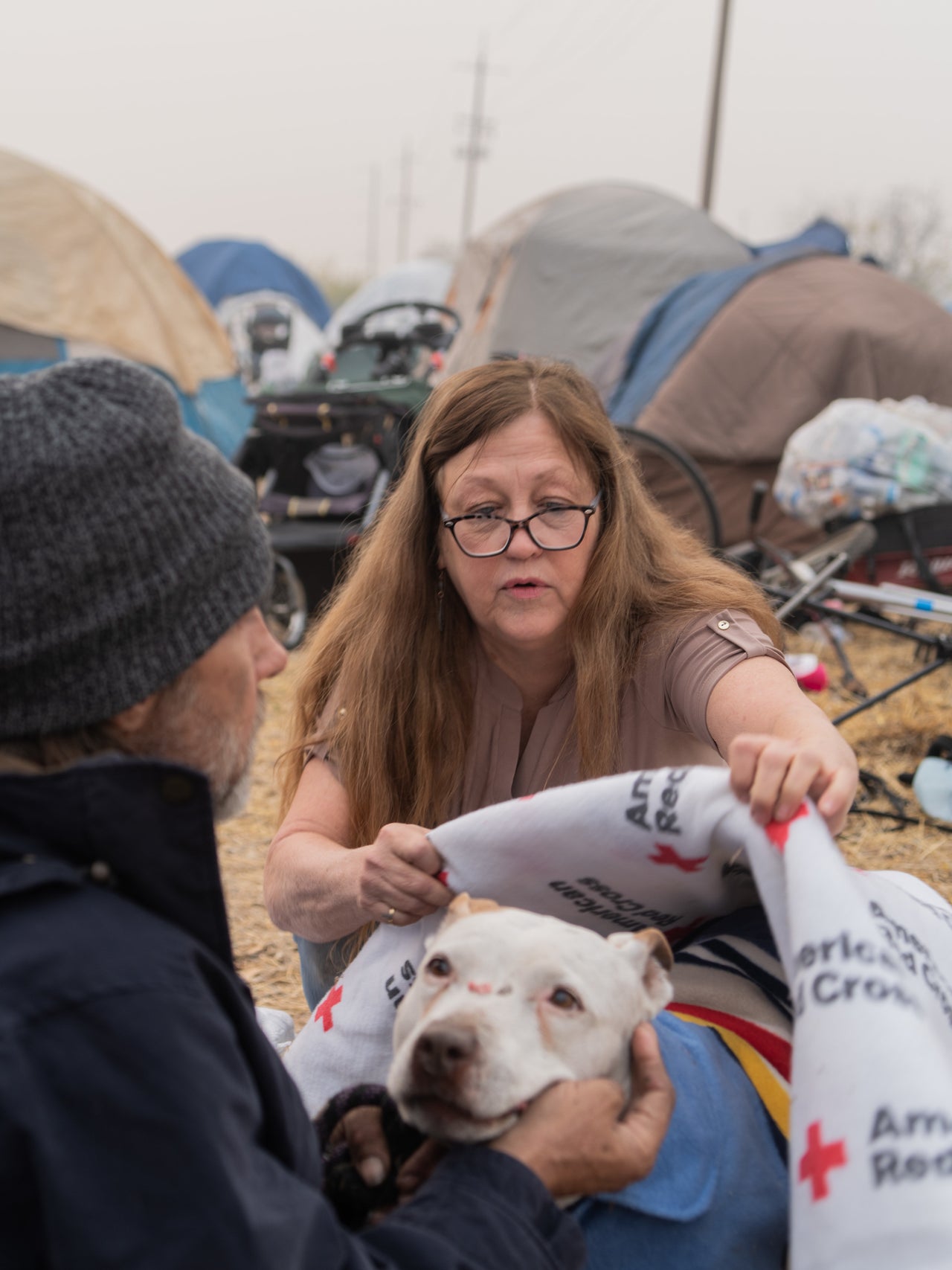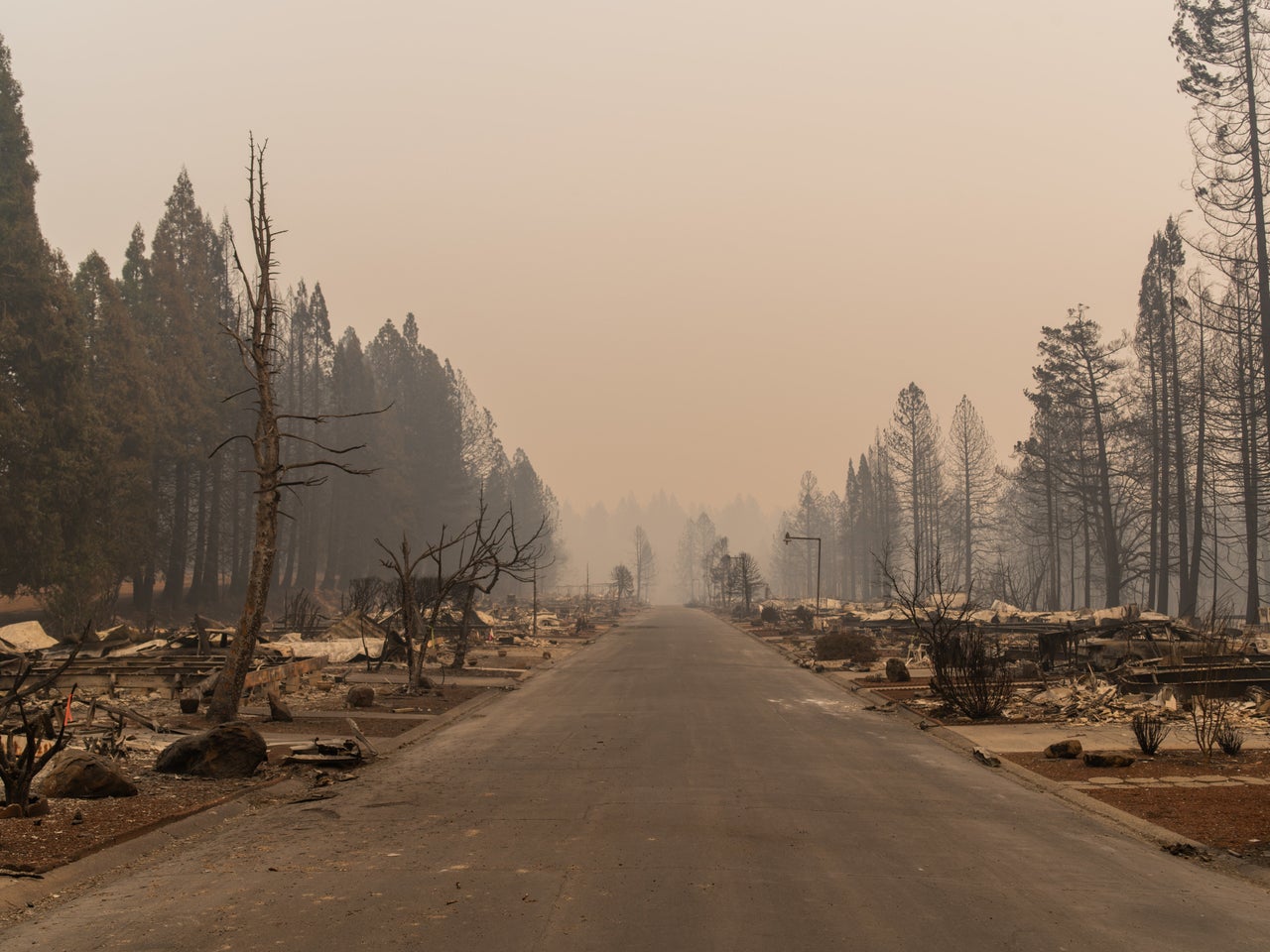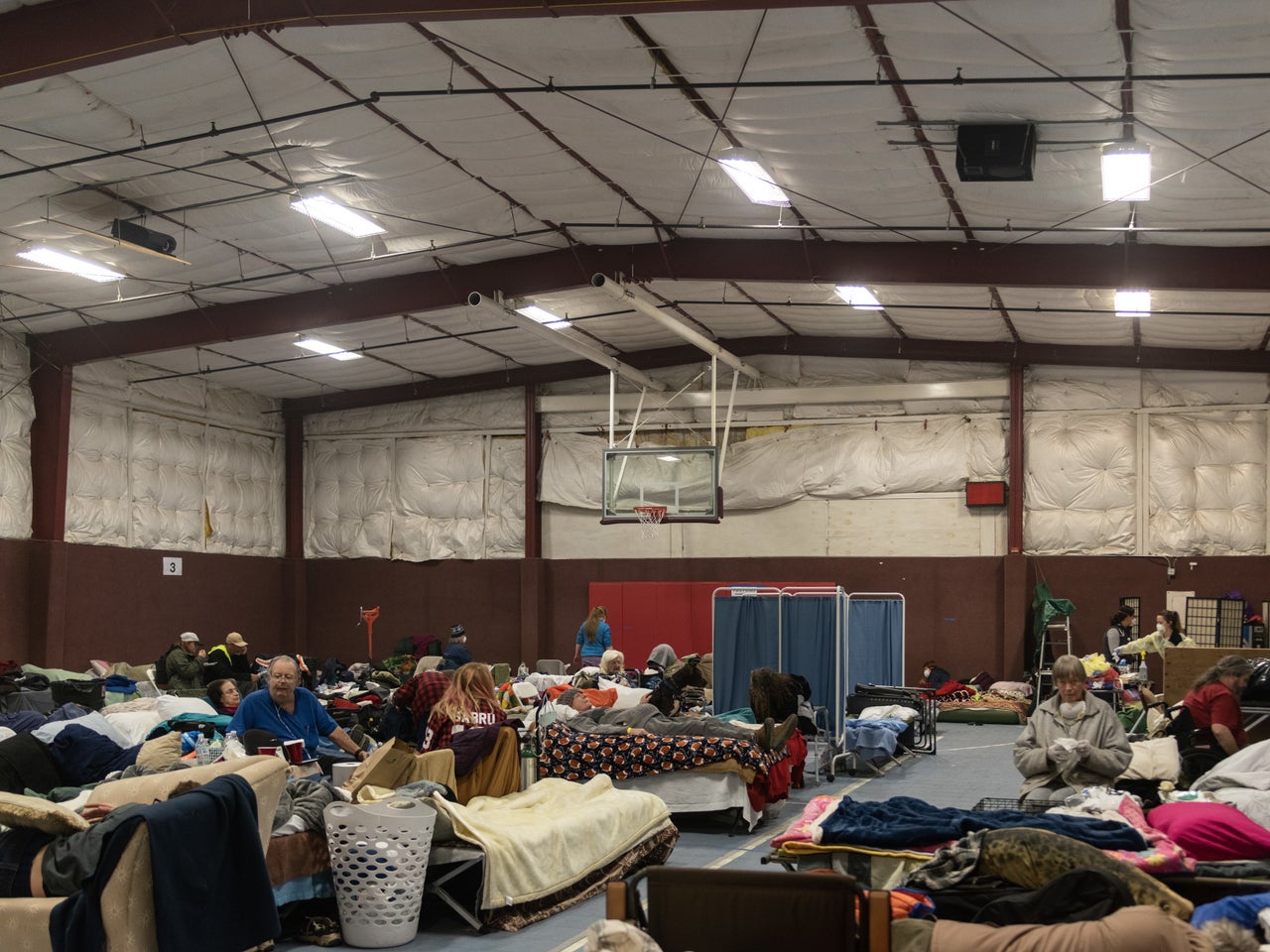 The streets to Paradise and the neighboring towns are still closed to everyone except emergency personnel and members of the press, and thousands of evacuees eagerly await news of their homes as the county updates the addresses of destroyed property. Most homes and businesses in Paradise and Magalia are active crime scenes, law enforcement officers told HuffPost on Thursday. Officials from Cal Fire, the state department of forestry and fire protection, have been assessing the damage and searching for human remains.
"We got so, so lucky. No one was hurt or left behind," Gonzales, who is now staying with family friends in Lincoln, about 90 minutes south of Chico, told HuffPost.
"But finally seeing [our home on the list of destroyed structures] was just stomach-sinking, throat-closing," he said. "The house had this little archway that the kids had painted pink and purple last week... That's the only thing that's there now. There was so much house, and it's so gone now. Not much can prepare you for that."
Jenavieve Hatch, a HuffPost reporter from Sacramento, is reporting on the scene in California this week with photographer Cayce Clifford, talking to people affected by the Camp fire. Some of them, like Corey Gonzales and Caz Tomaszewski, are people she's known for years. Some she's meeting for the first time.
This piece has been updated with comment from Elisabeth Gundersen.
Popular in the Community