Weeks after an onslaught of blazes first ignited in Northern California's famed wine country, authorities say they're close to fully extinguishing each of the devastating wildfires.
The California Department of Forestry and Fire Protection, known as Cal Fire, said as of Monday night it had 100 percent containment on four of the fires: the Atlas fire and the Nuns fire in Napa and Sonoma counties; the Sulphur fire in Lake County; and the Redwood Valley fire in Mendocino County.
Fire authorities are on the verge of fully extinguishing the Tubbs fire in Sonoma and Napa counties and Sonoma County's Pocket fire, both of which are at 99 percent containment.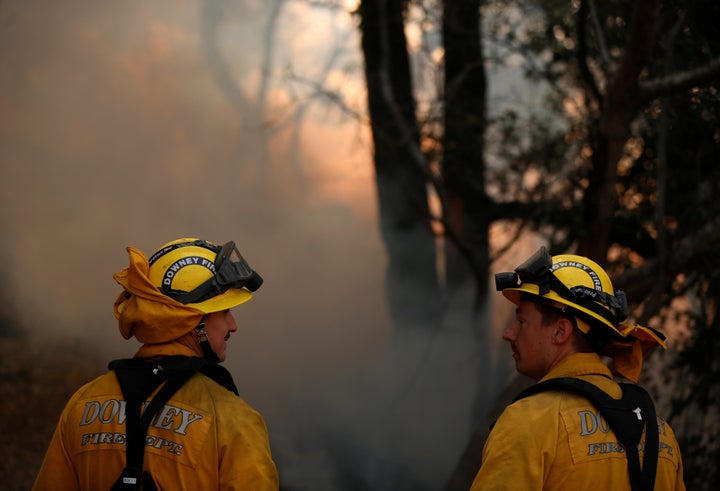 Within days of igniting, the Northern California blazes were declared the deadliest in California's history. Since first starting in early October, the fires have killed 43 people. One of the victims of the Redwood fire, 17-year-old Kressa Shepherd, was announced dead on Monday after spending weeks in treatment for burns she sustained attempting to escape the blaze.
With the fires nearly extinguished over the weekend, California Gov. Jerry Brown declared Saturday as a day of remembrance.
"As we mourn for those we have lost, let us dedicate ourselves first to the aid of the survivors and then to the causes of safety and preparedness in our increasingly fire-prone state," he said in his announcement, alluding to scientists' concerns that the uptick in wildfires across the West is linked to the rise in global temperatures.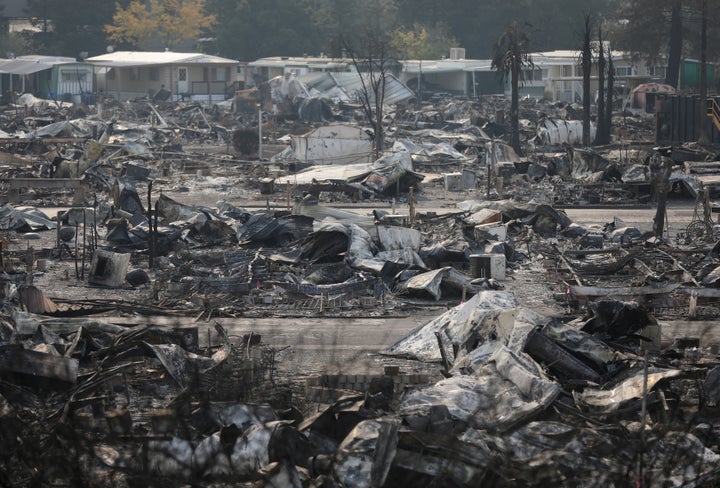 Across the more than 150,000 acres burned during this month's disaster, nearly 9,000 structures were destroyed. The rebuilding process could take years, officials have warned.
In Sonoma County, where the homelessness rate is more than three times the national average, the loss of housing stock has compounded an already acute shortage.
Other losses are still coming to light. On Sunday, archivists revealed that the Tubbs fire had consumed historic documents that once belonged to the founders of Silicon Valley's first tech company, Hewlett-Packard. Those archives, the Santa Rosa Press Democrat reported, were valued at nearly $2 million in 2005 and regarded as an irreplaceable chronicling of the birth of the tech sector.
Before You Go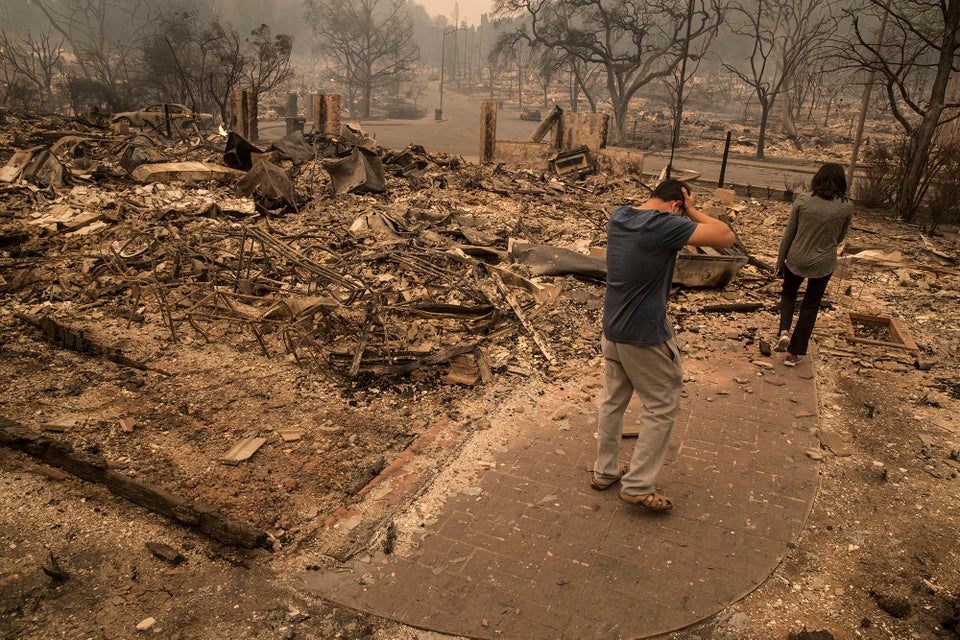 Apocalyptic Aftermath Of California Wildfires