Wildfires don't burn evenly. There are several factors that determine how a fire spreads across a landscape: wind direction, humidity levels, the moisture content of vegetation, and, as it turns out, wealth.
Over the past five days, the Woolsey fire has turned around 100,000 acres of Ventura and Los Angeles counties into a smoldering hellscape. Photos of Malibu, a coastal city that lay in the fire's path, show palm trees and multimillion-dollar mansions going up in flames. The fast-moving fire, driven by Southern California's relentless Santa Ana winds, proved to be a major challenge for firefighters who were unable to control much of the blaze.
There was, however, one neighborhood that was saved. If you drive about 10 miles north of Malibu and head east on Highway 101, you'll hit the city of Hidden Hills, a gated community that's home to many famous celebrities, including hip-hop artist Kanye West and his wife, reality television star Kim Kardashian.
Just like in many of the towns and neighborhoods in this region, Hidden Hills residents were ordered to evacuate their homes as the Woolsey fire approached. But unlike thousands of others, Kanye West and Kim Kardashian did not have to leave their fate up to erratic winds and unpredictable floating embers. They had other options. They called in a team of private firefighters who saved their $60 million mansion and many of the other houses in their neighborhood.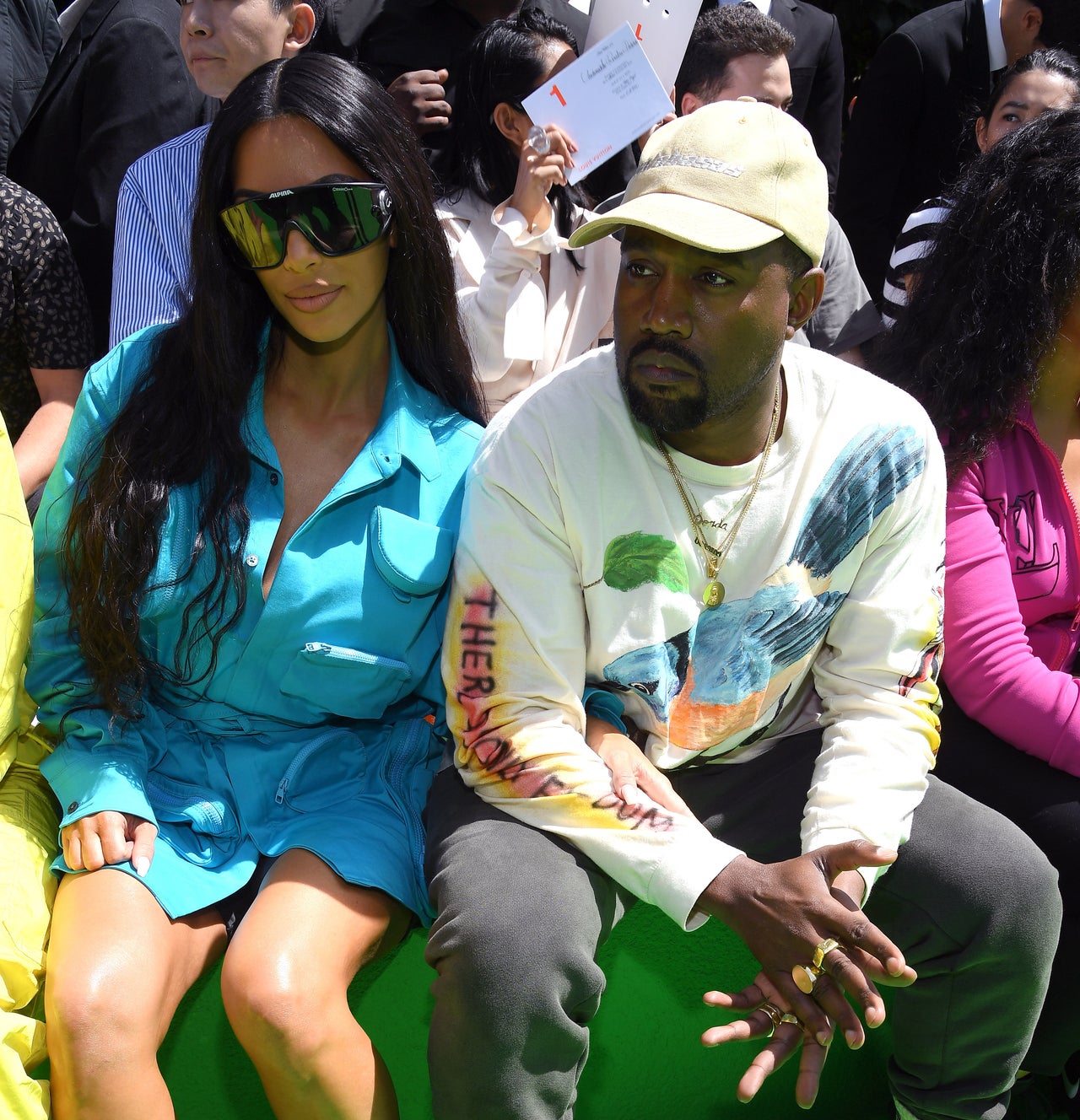 Now, before going any further, let's stress a crucial point: In no way is what follows an indictment of this particular action. The fact that this Hidden Hills neighborhood was spared from incineration is a good thing. If any of us had the means to do something similar, it's likely that we would. But that is the crucial point: if we had the means. The vast majority of us don't. And therein lies the concern.
Under capitalism, wealth has always been a determining factor for life outcomes. The wealthiest among us have access to better hospitals, better schools, better grocery stores ― the list could go on for quite some time. Despite our societal penchant for privatized services only available at a premium, though, there are certain realms that remain strictly removed from market forces. Or at least, we thought they were.
As it happens, there was a time when firefighting was a private, for-profit industry. Through much of the 19th century, firefighting in most big cities was done through private fire brigades ― referred to colloquially as "gangs" ― that would compete with one another to respond to fires. Whichever brigade arrived first would be paid by insurance companies to put out the flames. This competition-based model resulted in territorial disputes and the incentive for brigades to sabotage one another, resulting in many homes and buildings burning down unnecessarily.
Another common practice at the time was for insurance companies to issue "fire marks" ― metal plaques that would be placed on the outside of property covered by an insurance company.
These practices started to disappear around the time of the Civil War, when the government began to take over firefighting services. As a society, we had decided that protection from fire should not be commodified ― that it should be a service provided to everyone equally, regardless of wealth or status.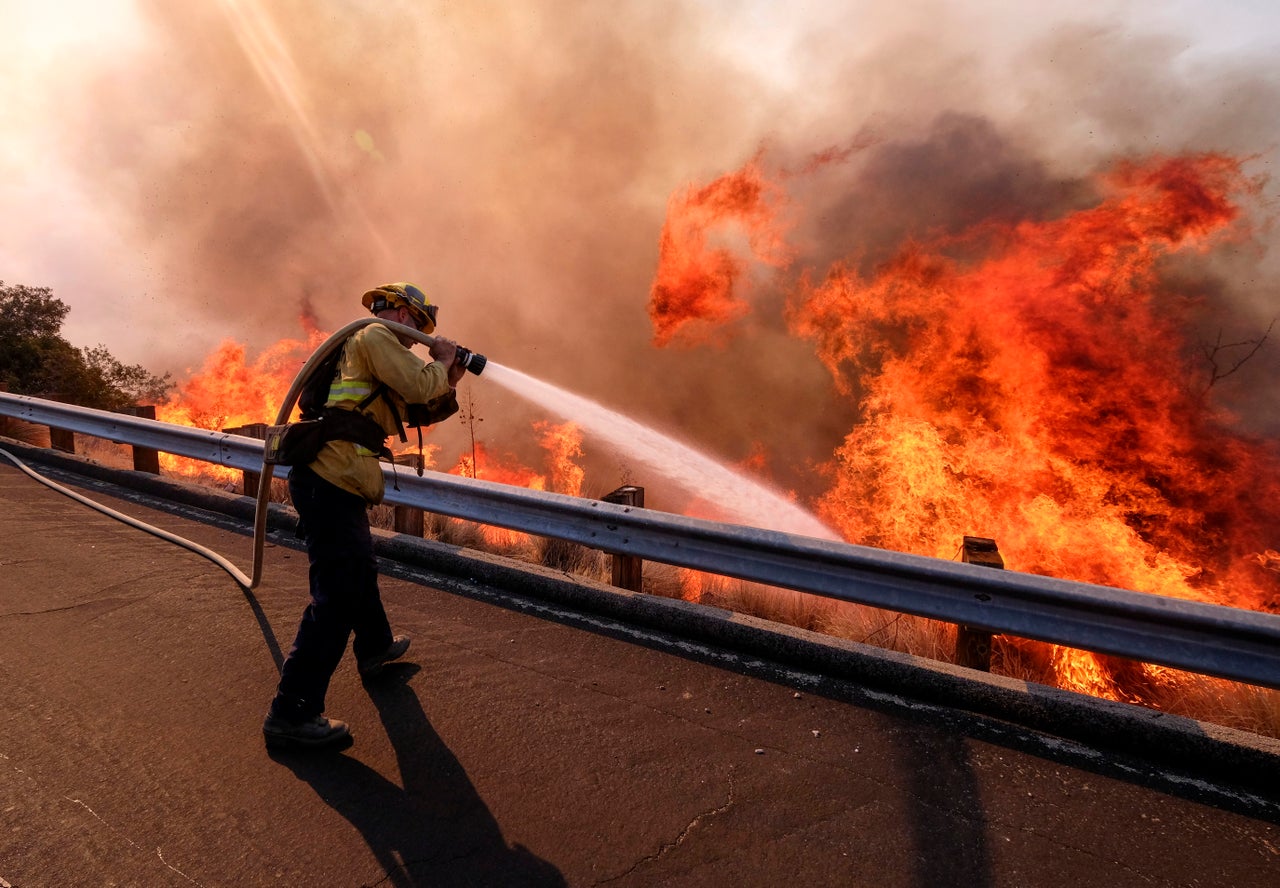 In another disturbing trend, some insurance companies are offering private wildfire defense services to policyholders who are able to pay a premium. If you've got a few thousand dollars to spare, you can sleep a little easier in fire country. And California's fire country has never been so active.
The state that was once infamous for its active fault lines has become the land of megafires. With forests that are now filled with trees as flammable as the kiln-dried timber found in lumberyards, what we consider to be fire season has been steadily extended. Last year's record for the most destructive fire in California's history was broken this year by the Camp fire in Butte County, which broke out around the same time as the Woolsey fire to the south, and incinerated the entire town of Paradise. This year California also broke 2017's record for the largest fire in state history.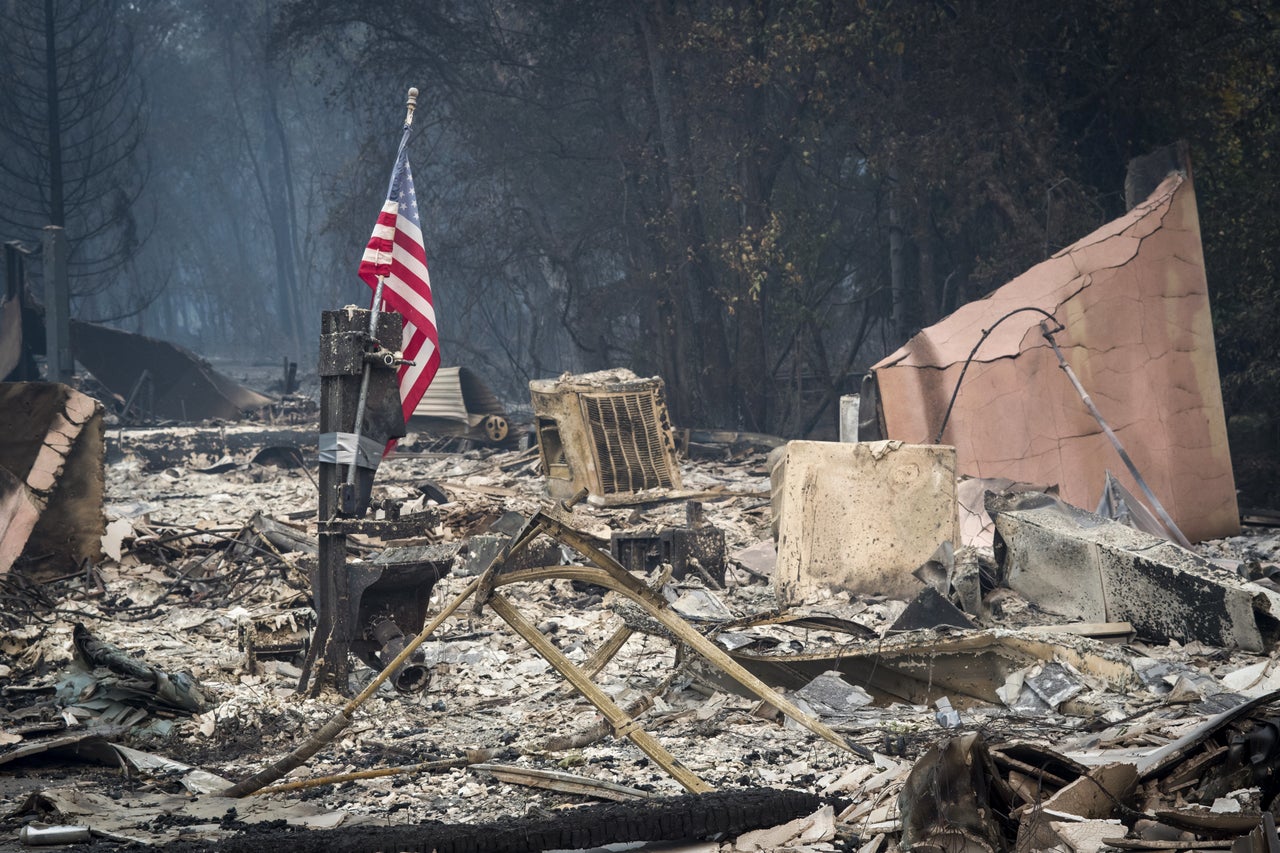 There are a number of factors at work here. Wildfire has always been a normal feature of California's ecosystems, but a century of misguided fire suppression policies has led to massive buildups of dead litter on the forest floor ― what firefighters call "fuel." Historically, smaller blazes would clean up this dry vegetation, reducing the fuel load that wildfires use to spread. But these buildups have now led to wildfires burning hotter, faster and longer than ever in the state's recorded history.
Another factor contributing to the unprecedented levels of property destruction is the increased amount of development in the wildland-urban interface. This refers to the zone of transition between unoccupied land and human development. There has been more and more development in these areas in recent years, resulting in more homes being destroyed from wildfires.
Finally, perhaps one of the most pressing factors contributing to these megafires is climate change, as rainfall declines and dry winds increase, making wildfires worse. The period between autumn 2011 and autumn 2015 was the driest in California's history.
We've already reached a 1 degree Celsius increase of average global temperatures, and at this rate, we may be on track for 4 degrees. With climate-fueled disasters growing in severity and frequency, we must examine how these catastrophes will ramify socially and politically.
"Decades of neoliberalism have taught us to think of the world purely in terms of individuals."
As we saw after Hurricane Katrina hit New Orleans in 2005, the contours of a disaster tend to reflect pre-existing divisions ― which are often shaped along racial and class lines. African-American and low-income communities in New Orleans were largely abandoned by recovery efforts, prompting Kanye West's famous declaration that "George Bush doesn't care about black people."
More recently, the uneven effects of disasters became painfully clear after some people in Puerto Rico were left without power for almost a year after Hurricane Maria hit. And as we learned most recently in California, undocumented immigrants affected by wildfires do not have the same access to Federal Emergency Management Agency relief funding as citizens or permanent residents.
So, in light of what we know about how disaster relief and recovery play out socially, perhaps it is not all that surprising to hear about the ultra-rich purchasing private firefighting services to protect themselves and their wealthy neighbors. And the point is certainly not to pick on Kanye West, Kim Kardashian or any of the other celebrities and wealthy individuals who have the means to avoid the worst effects of these disasters.
Decades of neoliberalism have taught us to think of the world purely in terms of individuals, but stories like this one cannot be fully grasped at the level of the individual. We must think about them systemically.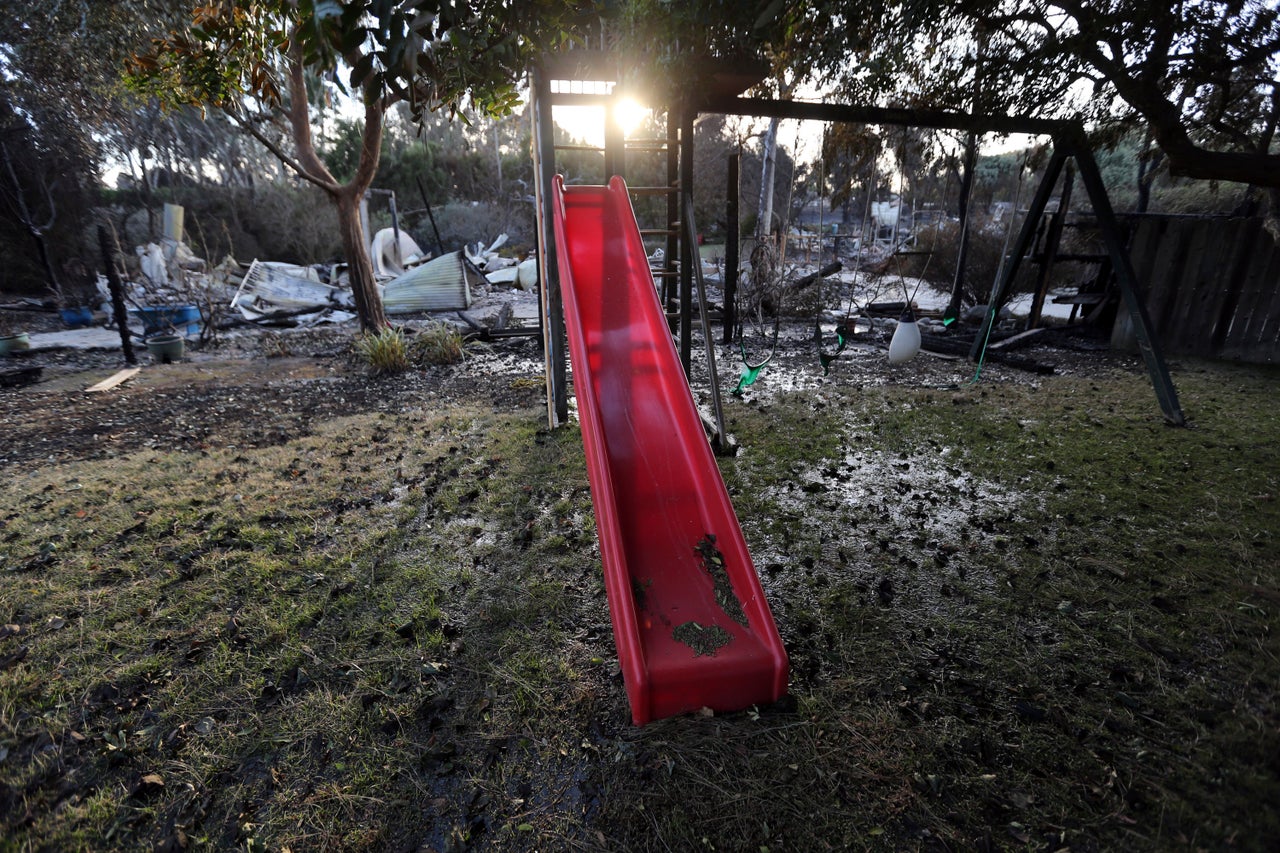 The real injustice in this story is structural inequality. It's good that Kanye West's neighborhood was saved. What's concerning is the context. Wealth shouldn't mean the difference between a home that burns down and a home that doesn't. A society where wealth allows one neighborhood to be saved, while a poorer neighborhood goes up in flames because the people there weren't able to purchase the same resources, is inherently unjust.
As outlined above, there are innumerable examples of services that are class-restricted or class-limited. But that's what makes this particular example so important ― it forces us to examine the very nature of privilege within class society. If private firefighting is off-limits, then why not health care? Or education?
The ultimate realization we are compelled to confront, in the face of private firefighting in Hidden Hills, is one that has plagued class society from its inception. It is a dark and uncomfortable realization, but it is nonetheless threaded through almost all aspects of class society. If we are OK with the wealthy having access to forms of disaster protection that are unavailable to the poor, then we'd have to admit that we, as a society, believe the life of a rich person is worth more than the life of a poor person.
As climate change bears down on us, we are going to be confronted with this realization over and over. As a society, are we OK with allowing wealth to determine who survives and who dies? As climate change displaces millions ― both internally and as refugees fleeing other countries ― are we OK with a response that consists of gated communities and private security forces? These will be the questions guiding society through the latter parts of the 21st century and beyond.
For more content and to be part of the "This New World" community, follow our Facebook page.
HuffPost's "This New World" series is funded by Partners for a New Economy and the Kendeda Fund. All content is editorially independent, with no influence or input from the foundations. If you have an idea or tip for the editorial series, send an email to thisnewworld@huffpost.com.
Related
Popular in the Community