SANTA ROSA, Calif. ― As wildfires ravage communities in Northern California, thousands who have evacuated are wondering when they can go home ― and others have no home to go back to.
Starting late Sunday, at least 22 wildfires swept through several counties, including Napa and Sonoma, killing at least 23 people and injuring more than 100. As of late Wednesday, the Sonoma Sheriff's Office told HuffPost that hundreds of people are still unaccounted for. They said that power outages and intermittent cell phone service may be preventing people from contacting friends and relatives.
California Gov. Jerry Brown declared a state of emergency Monday, and thousands of people have since been forced to flee their homes in mandatory evacuations. By Wednesday morning, at least 3,500 homes and businesses had been destroyed and nearly 170,000 acres burned, according to Daniel Berlant of the California Department of Forestry and Fire Protection.
For those who are evacuating, some will have friends or family to stay with, others can afford a hotel for a few nights ― but for the most vulnerable groups, such as the elderly and the poor, many are staying in one of the dozens of Red Cross shelters that have been set up in the region.
At one such shelter at the Sonoma County Fairgrounds in Santa Rosa ― one of the hardest-hit cities, where smoke still hung thick in the air Tuesday afternoon ― about 300 people had spent the night, according to Jim Bray, Red Cross volunteer and assistant manager at the shelter. Many of those staying at the fairgrounds were older residents from retirement communities.
"We haven't heard anything ― we think that's a good sign," said Candace Hayes, who evacuated from Vigil Light, an affordable housing community for the elderly and disabled, on Monday. Hayes, who is blind, said her biggest concern was "going home. I'd like to go home."
"That's the one thing I don't like: We don't know what's going on or what's going to happen," she added, as she petted her service dog on the head. "It's all kind of up in the air."
HuffPost spoke to several evacuees at the shelter, and a common concern was simply that people wanted to see their homes again, to make sure they were still standing.
"There's a large evacuation area in Santa Rosa, and even if your house isn't destroyed, the police are not letting people back in there. That causes a lot of consternation for people, because they don't know," Bray told HuffPost, noting that over 500 homes have been lost in the city, about 50 miles north of San Francisco. "Other people know their houses have been burned, but they're still being kept out."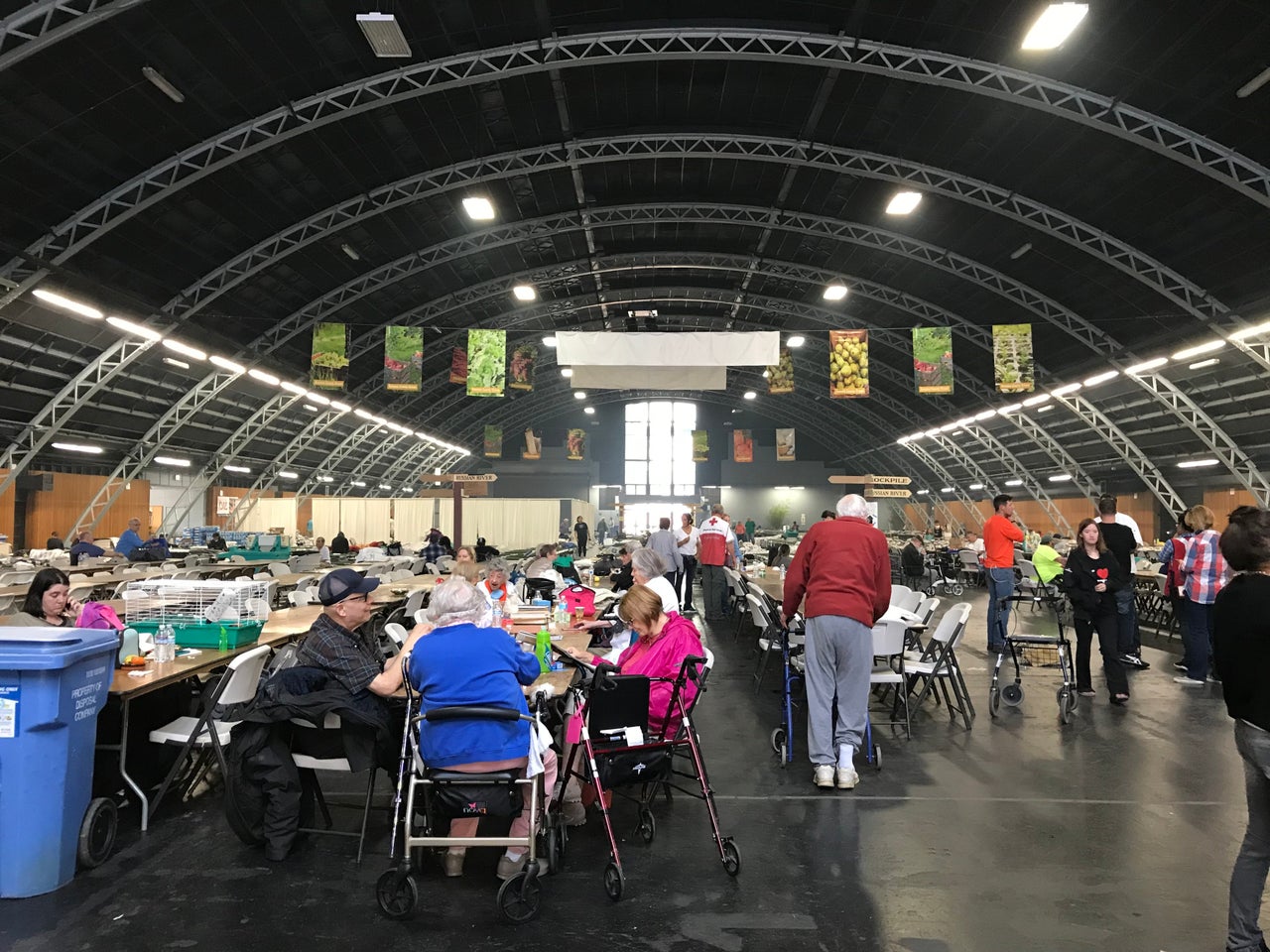 One couple, Marion and Lloid Heim, who had evacuated from Santa Rosa on Monday and stayed overnight at a hotel, managed to get back to their house Tuesday only to find it burned to the ground.
It was one of many houses on several blocks near Coffey Lane and San Miguel Road that had been leveled by the flames. In some cases, single chimneys or car skeletons were the only recognizable structures left.
"Everything that we have is charcoal," said Marion Heim, 67, as she stood on the pile of ashes and rubble where her house used to stand. "How fast your life can just… go away."
Marion and her husband, Lloid, had moved into the house just a year ago, after living for close to four decades in San Rafael, in Marin County. She was confident the insurance would reimburse them for the house, but her biggest concern was whether to rebuild in the same spot.
"I loved this house when we first came here, because it was like Little House on the Prairie," said Marion, a retired nurse. "When I first walked in, I just knew, it just felt like home."
"When you see it on TV, you don't realize until it happens to you: It's like a death, it's just so... unreal," she added. "But this too shall pass. We'll just start over."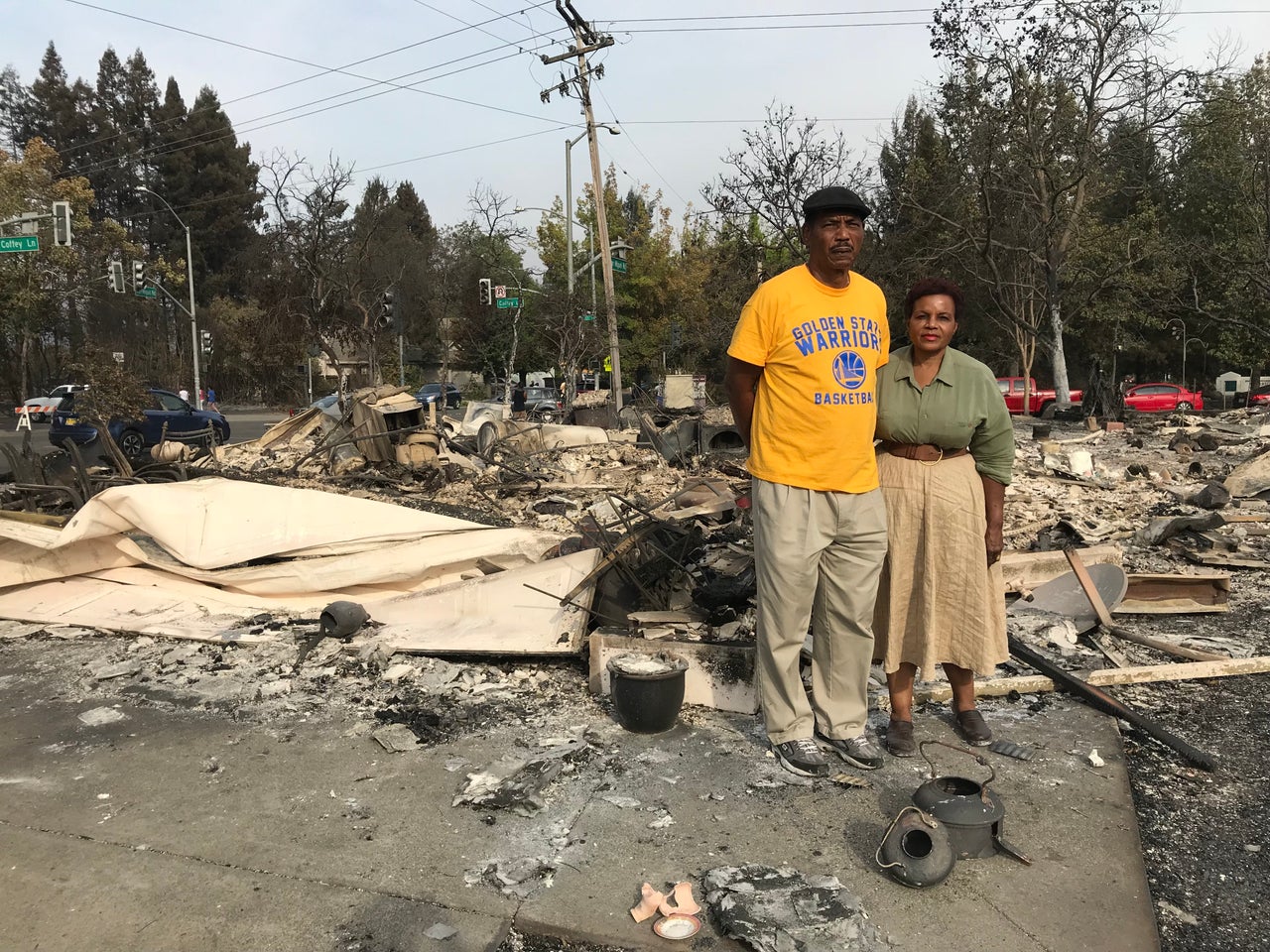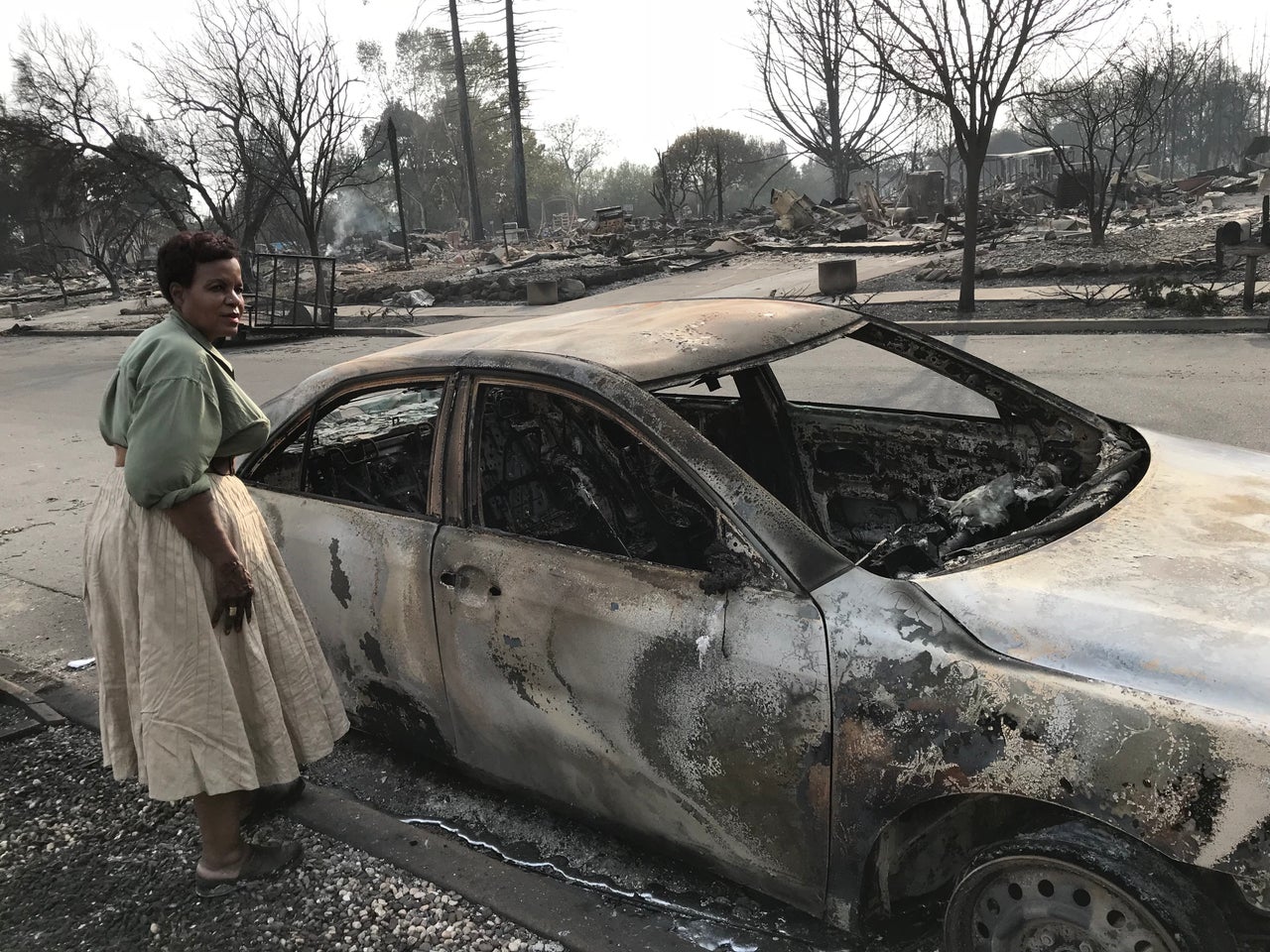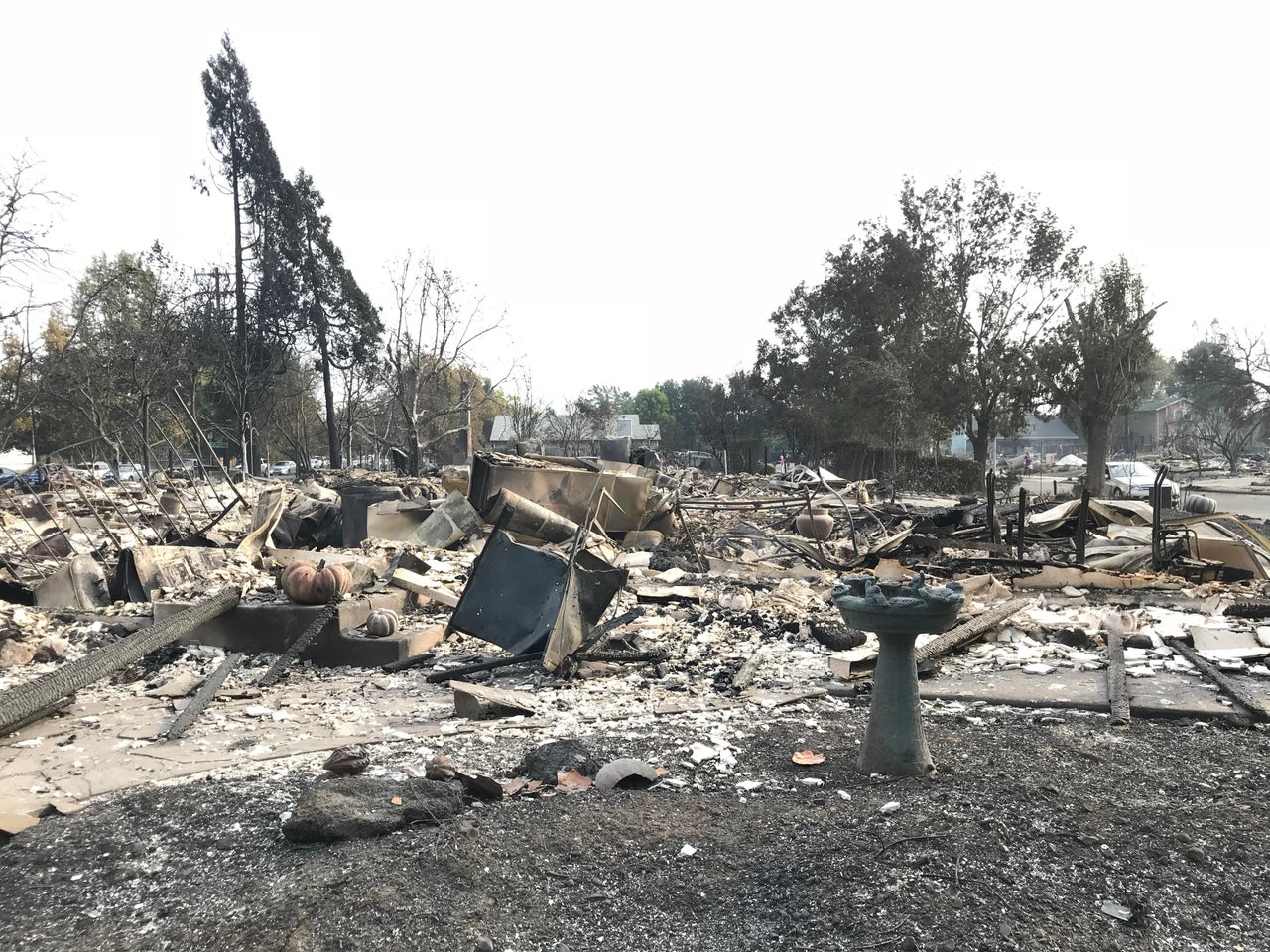 This article has been updated to reflect the current number of fires, the number of homes and businesses affected, as well as more recent figures from law enforcement about the number of missing.
Before You Go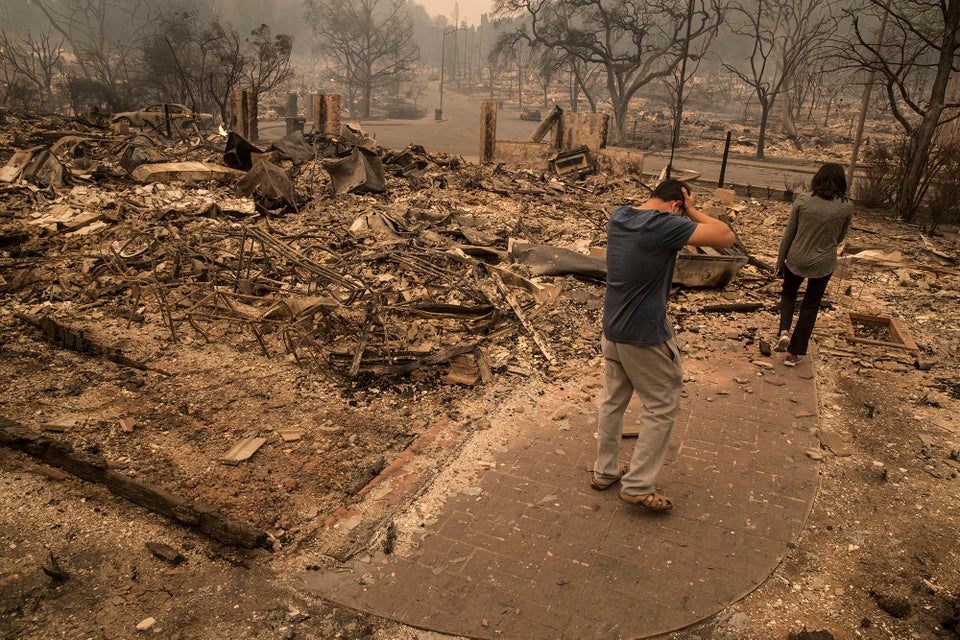 Apocalyptic Aftermath Of California Wildfires
Popular in the Community