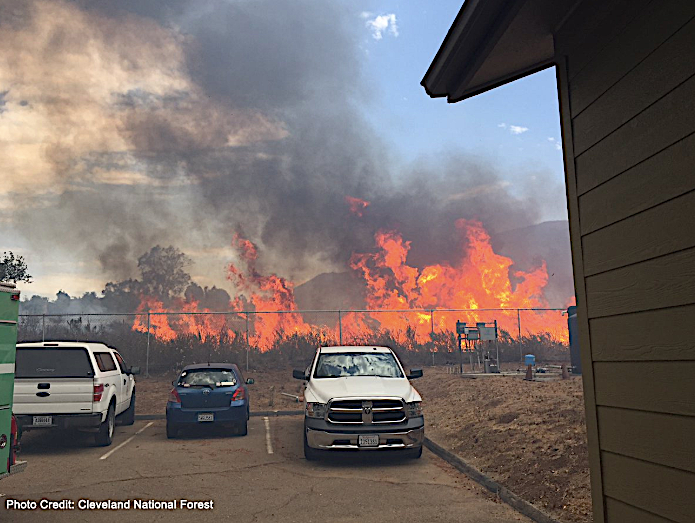 Wildfires burned through Southern and Central California on Friday, prompting mandatory evacuations as areas across the region experienced record-breaking heat.
Firefighters on Friday were battling blazes in Alpine, Dulzura and Camp Pendleton Marine Corps base in San Diego County, California, where the National Weather Service had issued an excessive heat warning until 9 p.m. A fire also broke out further north in the city of Goleta in Santa Barbara County later Friday night.
The wildfire in Alpine, known as the West Fire, started in the morning and spread to more than 400 acres by the afternoon, according to the California Department of Forestry and Fire Protection, also known as Cal Fire.
The owners of the 48-acre Campbell Creek Ranch in Alpine told NBC San Diego that they were watching the World Cup when the TV froze and they realized they had to evacuate. 
"We had 60 seconds maybe," Colin Campbell, who was with his wife at the time of the evacuation, told the news station. "We knew immediately we needed to get in our cars and go."
The Campbells' farmhouse was in flames by 5 p.m., NBC reported.
Officials called for immediate evacuations for residents in the Alpine area, which had reached a record daily high of 109 degrees. The fire temporarily shut down Interstate 8 in both directions. In a Friday afternoon press conference, Cal Fire Chief Daryll Pina said that there have been "multiple reports of structures destroyed and damaged," but did not give an official estimate.
The Alpine fire was 5 percent contained, Cal Fire Chief Richard Cordova said in a video update Friday evening.
By Friday night, a wildfire started to move through Goleta in Santa Barbara County and engulfed 35 acres by 10:45 p.m. local time. Multiple structures, including some that appear to be homes, were destroyed in the fire, according to Santa Barbara County Fire Public Information Officer Mike Eliason.
There were at least three fires burning at Camp Pendleton Marine Corps base on Friday, which prompted officials to evacuate 750 homes and military housing in the surrounding area, the San Diego Union-Tribune reported.
Another brush fire burned at least 10 acres in Dulzura on Friday, but was 75 percent contained by Friday evening, fire officials said.
Also on Friday, firefighters had discovered one person dead in a home that was burned down due to a blaze which began in Siskiyou County near the Oregon border on Thursday. The so-called Klamathon fire had covered 9,600 acres and was only 5 percent contained, Cal Fire officials said Friday evening.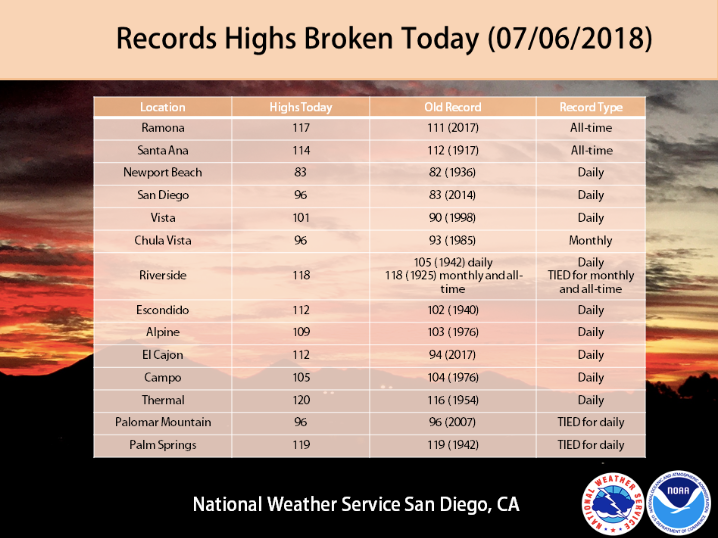 Calling all HuffPost superfans!
Sign up for membership to become a founding member and help shape HuffPost's next chapter