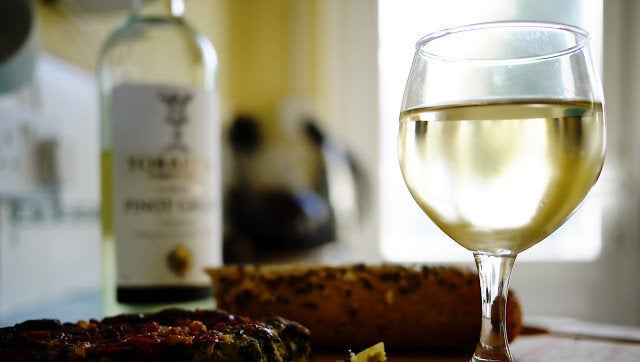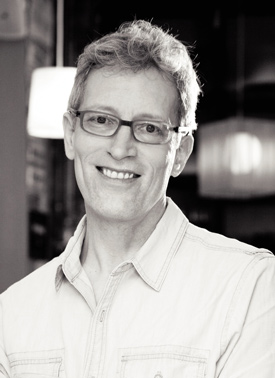 By Eric Asimov

We live in the most wonderful era in history to love wine. Right now, Americans have access to a greater diversity of wines than ever before, wines made in more styles from more grapes and from more places, expressing more points of view.
You can see thirst-inducing evidence of this diversity on the shelves of any good wine shop and on the wine lists at restaurants everywhere Regions once scorned are now prized in the 21st century and have become a familiar litany to aficionados: Sicily and the Jura, Ribeira Sacra and Santorini, Austria and Germany (now for reds as well as whites), the Aube region of Champagne, Campania and Basilicata, Trentino and Friuli-Venezia Giulia, Alto Adige and the Valle d'Aosta, Muscadet and Irouléguy, Slovenia, Madeira and Sherry.
Add one name, front and center, to that list: California. It is one of the most exciting regions of the world.
California? That whipping boy of the wine vanguard, who could not abide its powerful, monochromatic fruit bombs and smug self-congratulatory attitude.
Related: What Kermit Lynch taught Americans about wine

In truth, California has never been as homogeneous as it has been portrayed. The stylistic diversity has always been there, though for a decade or more, from the mid-1990s to around 2005, departures from the dominant style were largely ignored or critically panned. But a new generation of energetic California winemakers, whose views have been shaped by the diversity of wines now available, has not only pushed stylistic but helped bring new attention and respect to some of the old-guard producers whose reputations had been languishing.
Consider some of the wonderful wines coming from Napa Valley today. Of course, Napa is Cabernet country. But Cabernet is not the only wine worth making there, not when you have whites from producers like Massican and Matthiasson, made with Napa grapes like Ribolla Gialla and Tocai Friulano. Obviously, they, like Abe Schoener of Scholium Project, were highly influenced by the distinctive, unusual whites of the Friuli-Venezia Giulia region in northeastern Italy.
Related: California Pinot producers recalibrate


Outside Napa, you have producers like Arnot-Roberts and Copain, who fell in love with Jura wines and are now making gorgeous trousseaus from grapes grown in Lake County and Sonoma. Martian Ranch is making superb Albariños from Santa Barbara County. Scholium Project, whose wines sometimes border on the bizarre, has produced some excellent orange wines from grapes that include Pinot Grigio and Verdelho.
But the excitement is not simply in the use of obscure grapes. More important is the stylistic diversity now available. Arnot-Roberts, Wind Gap and Copain have led the way toward a new impression of California Syrah, wines highly influenced by classic Côte-Rôties, St.-Josephs and Cornas yet distinctively Californian as well. And their success has renewed the focus the likes of Qupé, Ojai and Edmunds St. John, even Bonny Doon, who have been making Syrahs of restraint and place for years.
Related: Bonny Doon's wine jester, Randall Grahm, gets serious


Similarly, the great success of Pinot Noir and Chardonnay producers such as Anthill Farms and Copain in Sonoma and Mendocino; Failla, Peay, Ceritas, Ross Cobb and Hirsch on the Sonoma Coast; and Sandhi and Gavin Chanin in Santa Barbara County, has brought renewed attention to producers like Au Bon Climat, Littorai and Arcadian who have long demonstrated restraint in their wines.
Many of these young winemakers, Natural Process Alliance, La Clarine Farm and Donkey & Goat among them, operate outside the realm of traditional critics. They are not dependent on the 100-point scoring system and tasting note approach used by the primary consumer magazines, and so represent a decentralized American wine culture in which sales come from word of mouth in shops, restaurants and blogs rather than shelf talkers.
Related: Review of Donkey & Goat Stone Crusher Roussanne


These unconventional winemakers will never themselves make up a new mainstream. Their numbers are too small, and the mass-market styles too entrenched. But that's irrelevant. They exist in their own bold and thriving reality and do not require seals of official approval. Yet it is heartening to see the collateral effects of their achievements in the renewed appreciation of longtime mavericks like Edmunds St. John, Corison and Mayacamas.
Related: What you need to know about "Orange" wines

In the coming decade I expect to see many more new producers and wines that are not bound by what had seemed a California orthodoxy. Already, I sense a new excitement among some winemakers who had felt constrained in the last 20 years or so from making wines that they themselves would have liked to consume. No, I haven't seen a revolution. Simply an understanding of what has been happening in the rest of the wine-producing world, and a desire to be part of the excitement.
Eric Asimov is the chief wine writer for the New York Times and the author of the newly published "How to Love Wine." Follow him on Twitter, @EricAsimov.

Photo: Eric Asimov. Credit: Liz Do and Phil Aupperle

Zester Daily wine reviews:

Popular in the Community