For at least the second time this week, women have dressed up as handmaids from Margaret Atwood's 1985 dystopian novel, The Handmaid's Tale, to protest far-right legislation. The most recent group to do so included local activists from Northern California who attended republican representative Tom McClintock's (R-Calif.) Town Hall on Monday in Jackson.
The women who staged the silent handmaids protest this time were from Foothills Rising, "Who Are We, McClintock?" calling group, and members of the Indivisible movement. One member, Kate Hegé, told HuffPost that there were "about a dozen Handmaids, ages 12 to 70" representing Amador, Calaveras, Alpine, El Dorado, and Placer Counties.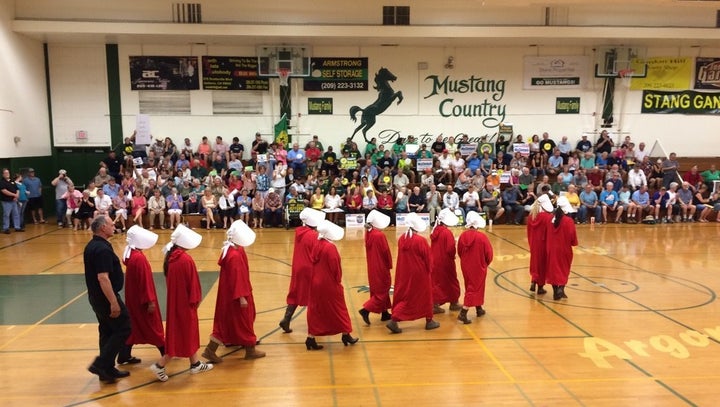 "We wanted the Congressman to hear our voices because of the attacks on women that he supports and the creeping authoritarianism that he supports," Hegé told HuffPost.
The demonstrators also handed out fliers to the 400 or so attendees on Monday. The flier included details about why members chose to dress up as handmaids.
"Drawing language from the book and [Hulu] series, we are here to reach Commander McClintock. Like the leaders from Gilead, Commander McClintock supports a movement that promises to rob us of our freedom and steal our adulthood, citizenship, and dignity as women," the flier reads.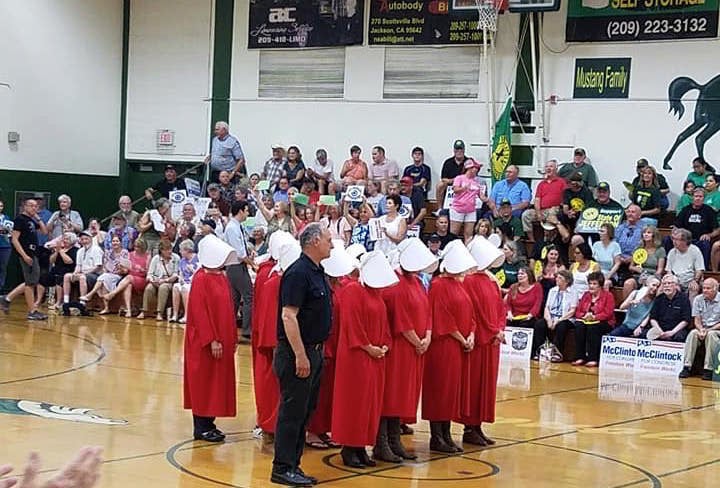 McClintock's town hall meetings have not gone well for him in the past ― in April, the District 4 representative who supported President Donald Trump's campaign, was met with 750 angry constituents who accused him of racism, misogyny, and Islamophobia.
Clarification: This article has been updated to amend the attribution of quotes to Kate Hegé that were originally provided by another group member, and to include additional participants in the demonstration.
Before You Go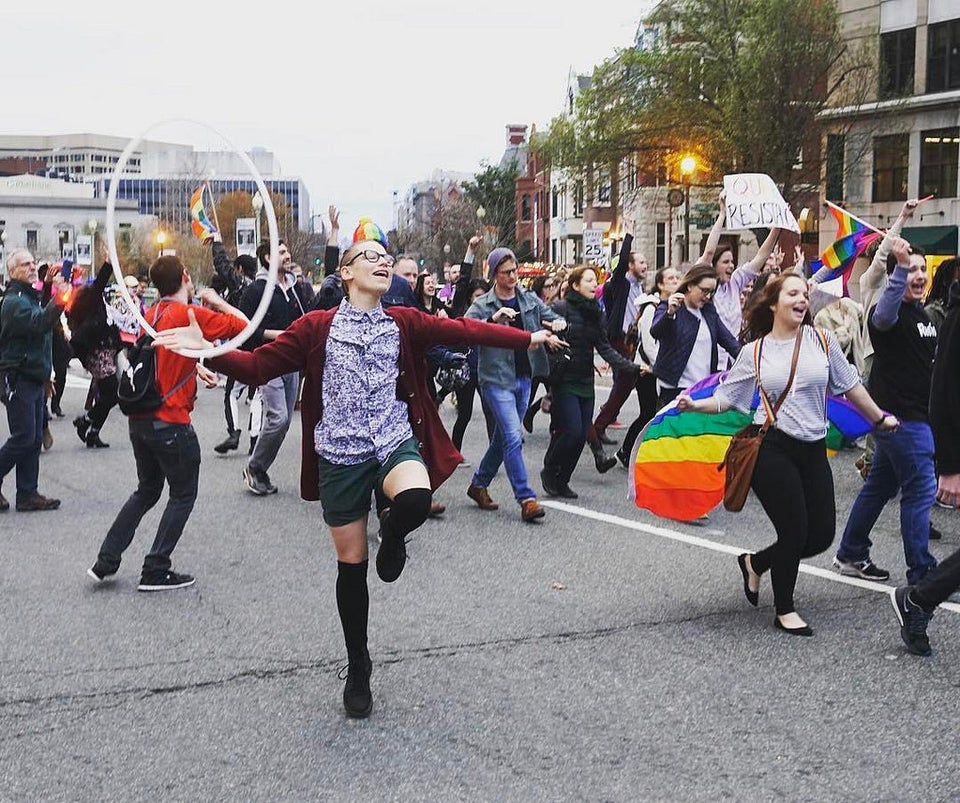 Dance Protest Outside Ivanka Trump's House
Popular in the Community