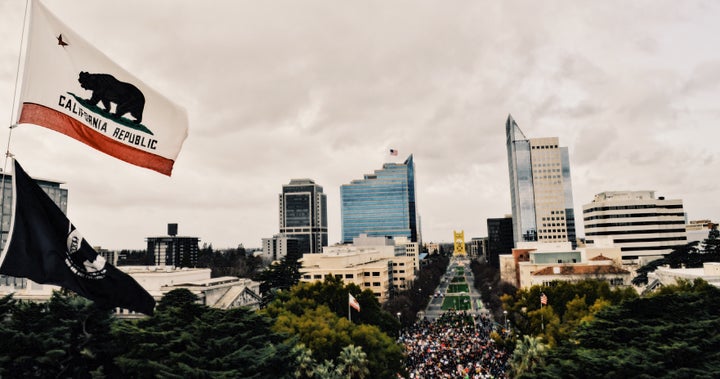 Passing a state budget is almost literally putting our money where our mouth is.
We can make all the speeches we want –- in our Assembly districts, in front of policy advocates and on the floor of the Legislature –- but the speeches mean nothing if we don't put resources behind our ideals.
The on-time budget just passed by the Legislature does that. I like to say it is a budget that does things for people, not to people. It helps Californians, instead of getting in the way.
We have kept our promises to students, medical patients and voters. We have built the savings that will allow us to protect Californians in economic bad times, and we are persisting with California's progressive momentum.
The earned income tax credit will assist 1.1 million more working families, including the self-employed, to be their own warriors against poverty.
Our budget's dedication to expanding early childhood education will give children the right start.
That's a program that is dear to me, and is what brought me to Sacramento in the first place.
The recession brought on by the financial industry about a decade ago forced the state to take funding away from these children, even though they are an investment in California's future.
Funding early childhood education will result in lower costs down the line. Knowing that, this budget does two important things.
While protecting and expanding access to early childhood education, we have also boosted our fiscal reserves to $9.9 billion. That provides stability in the future for all our programs, if and when we face economic downturns.
Because we believe in the right to higher education, we are preserving the Middle Class Scholarship with this budget.
Graduates of our state universities today leave with student debt more than four times what I had after getting a doctorate. That's not right, and we are using the budget to create pathways to help students earn degrees with less debt.
And this budget shows that the legislative watchdog has teeth. We are using the budget to implement badly needed reforms at both the Board of Equalization and the University of California Office of the President.
These are reforms that will benefit the students and taxpayers of California.
This is not the full extent of the budget that was reached in consultation with the Senate and the Governor. The budget also speaks to our values in K-12 education, environmental and resource protections, and in justice and public safety.
In short, it's a protect-and-persist budget. It protects the values that Californians hold, and it persists -– in the face of national trends -– in working for progress.
Because we know this: There is always more work to be done.
Anthony Rendon is Speaker of the California State Assembly and represents the 63rd Assembly District in Southeast Los Angeles County. Follow him on Twitter @Rendon63rd.
REAL LIFE. REAL NEWS. REAL VOICES.
Help us tell more of the stories that matter from voices that too often remain unheard.