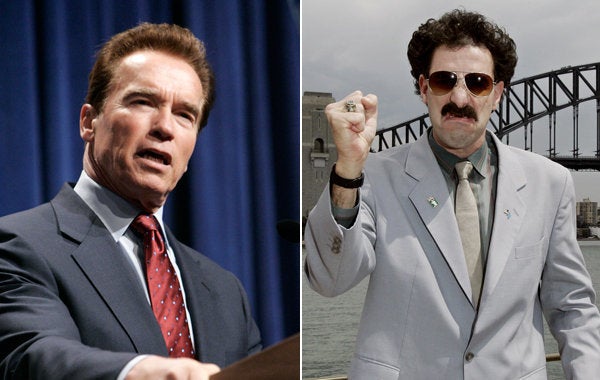 Just how dangerous is California's budget crisis?
Extremely dangerous, according to two recent evaluations of California's debt by financial industry insiders.
California's debt is seen by investors as riskier than Kazakhstan's, according to Bloomberg News. Five-year credit default swaps tied to California's debt, which are a key measure of the market's belief in the likelihood of default, are actually trading at 100 basis points above those of Kazakhstan. In other words, the market believes a developing country of just 15.7 million people is actually less likely to default on its debt than California, which makes up the eighth-largest economy in the world.
Kazakhstan and California, the lowest-rated U.S. state, share a Baa1 ranking, three steps above non-investment grade, from Moody's Investors Service. California was given a BBB by Fitch Ratings and A- by Standard & Poor's, four levels above non-investment grade. Both companies rate Kazakhstan lower, at BBB-, one step above high-risk, high-yield junk.
And last week, Jamie Dimon, the CEO of JPMorgan, the nation's second largest bank, warned that California's $20 billion budget gap could pose a bigger risk than the Greek debt crisis. Here's Dimon: "Greece itself would not be an issue for this company, nor would any other country. We don't really foresee the European Union coming apart."
In January, Standard & Poor's cut California's debt rating amid concerns that the state was not doing enough to bolster its budgetary woes. Reporting on the downgrade, Reuters pointed out that there are several countries with debt trading at levels above California's: "The cost to insure California's debt with credit default swaps is now higher than debt of developing countries, such as Kazakhstan, Lebanon and Uruguay. It costs $277,000 per year for five years to insure $10 million in California debt, compared with $172,000 for Kazakh debt."
Related
Popular in the Community