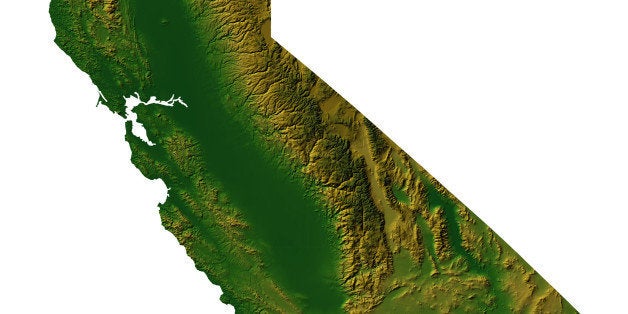 The race to succeed Barbara Boxer, a California icon and a liberal lion in the U.S. Senate, has an astounding over 30 candidates running for the seat. Of those, there are only a select few candidates who are actually competitive and with any meaningful resources. The two who really stand out, however, are Democrats Attorney General Kamala Harris and U.S. Congresswoman Loretta Sanchez.
The duo have raked-in the most financial resources and amassed the biggest war chests. In poll after poll the two candidates have also shown to posses the greatest name identification above all other challengers. Additionally, the pair have scooped up the most impactful and influential endorsements to date.
Harris has lined up high-profile endorsements from California's Governor Jerry Brown and the California Democratic Party. Sanchez has rallied support from the majority of California's Democratic House delegation.
What makes this contest even more interesting, is that in California, races from U.S. Senate all the way down to local office are now open primaries -- meaning candidates of all political parties appear on the same ballot -- and the top two vote getters, regardless of party, proceed to the run-off general election.
That means that in theory, Democrats Harris and Sanchez, could end up battling it out all the way until November.
Besides money, polling and backers, in a minority dominated state like California, Harris and Sanchez each have a natural and sizable base vote that's comprised of key demographics: Harris, with African American voters, and Sanchez, with Latino voters.
With the clock ticking ever closer to election day, the dueling campaigns have been fiercely engaged in a last minute get out the vote blitz. They're crisscrossing the state, working hard to shore up their base vote, and also expanding it to reach other slices of the electorate.
Coincidentally, Harris and Sanchez's base consolidation efforts, along with their money poured into air campaigns on television, online and in mailboxes, plus field operations of door knocking and phone banking, and more, are all providing a crucial game-time assist to one of the contestants at the top of the ticket for President.
That candidate is former Secretary of State, Hillary Clinton.
Indisputably, with every single contest to date in the Democratic primary, Clinton has overwhelmingly won with African American and Latino voters. They, along with women, other minority voters, and older Democratic Party loyalists, have encompassed the bulk of her winning coalition throughout this nomination contest.
Even without a contested U.S. Senate primary brawl, it's clear that Clinton would be the prohibitive favorite and likely politically bulldoze her competitor, Senator Bernie Sanders, with California's all-important minority vote. But, with such an historic opportunity to elect the first woman of African American and Indian American descent or the first Latina to such a high office as California's next U.S. Senator, the simple fact of having Harris and Sanchez in such formidable positions on the ballot will surely bode well for Clinton.
That said, with every day that passes, the race is tightening. The freshest evidence of this is represented in latest poll conducted by the Public Policy Institute of California (PPIC). It had Clinton at 46% of the vote. Her chief rival, Senator Sanders, was at 44%. This makes the contest a dead heat.
As the race gets down to the wire, Clinton will no doubt get a boost from the fact that there's a marquee contest for U.S. Senate on the same June 7th ballot with major candidates who will help increase participation among African American and Latino voters. And as the race intensifies in the coming days, Clinton, Harris and Sanchez's campaigns will be putting their respective feet on their gas pedals to drive up turnout, because they all know, the more their base vote turns out, the better position they'll be when the polls close.
Popular in the Community