Back home it's like the Las Vegas strip of fast food.
With dozens of options all within a four-mile stretch of stop-and-go highway, the smell of salt, sugar and fat is a constant. Not in Calistoga or St. Helena. Fast food isn't just discouraged, it's outlawed. Plus I can breathe.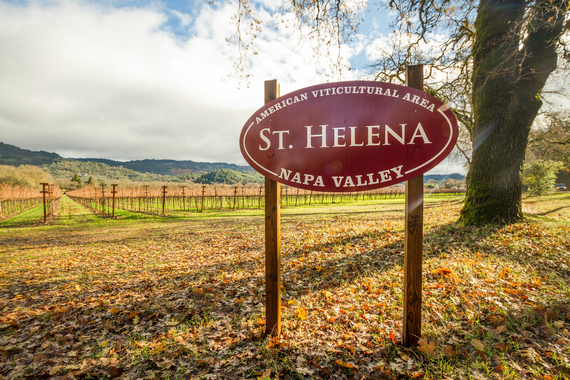 Back home there's an ever present feeling you have to "Keep up with the Joneses". Having looked like I just crawled out of a suitcase, I was still met with smiles as I strolled through downtown St. Helena. "It lacks pretentiousness" one resident told me. I couldn't agree more.
Back home stumps abound. Stepping outside is like stepping into a sinus infection. Groves and pastures took a back seat to private developers decades ago. Here in Napa Valley nature isn't just respected. It's embraced. For proof just walk onto any deck here at Calistoga Ranch. Like mine, you'll probably see a tree growing through it.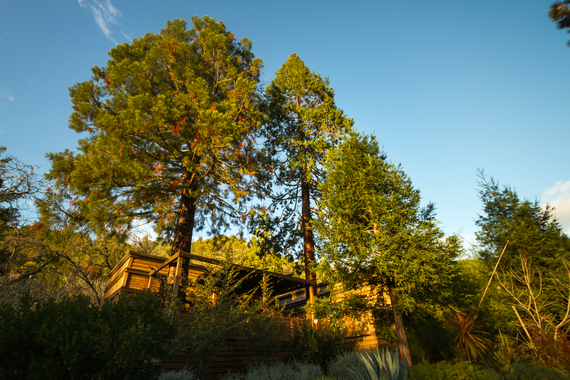 Back home harsh white Colonial style homes dot the landscape. Neighborhoods resemble classic 1950's post-war suburbia with a pinch of Orwell. In Calistoga and St. Helena everything is cozy and intimate. The Calistoga Ranch proved to be no exception with floor to ceiling windows, wide open rustic luxe architecture and fireplaces in virtually every room.
Back home you'd be lucky to find a good burger. In Calistoga it's hard to find a bad one. The Lakehouse restaurant at Calistoga Ranch made one of the best I ever had. Their Wagyu burger, made medium rare and topped with two ounces of braised short rib, was savory, moist and juicy. Comparing this burger to one from back home would be like comparing a Black & Mild to an Oliva cigar.
Forget a contest. You wouldn't even qualify.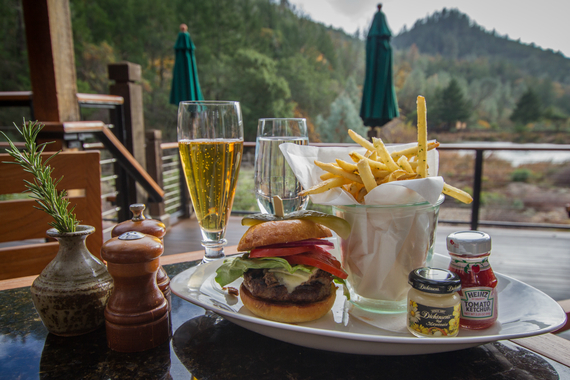 After devouring the Wagyu burger, my gracious servers Jonathan and Brianne asked if I would like any wine. I asked for recommendations and they might as well have responded in Mandarin. "Sauving- who? Caber- what? Pinot- huh?" It wasn't their fault. They were extraordinary. It was mine. When it became clear I knew nothing about wine, one of the nearby dinner guests almost spit out her food.
"How could you come to Napa and know nothing about wine?"
Thankfully, they don't outlaw ignorance here.
Brian Roberts is a writer from New Jersey. Alex Ratajczyk is a professional photographer living in New York City.