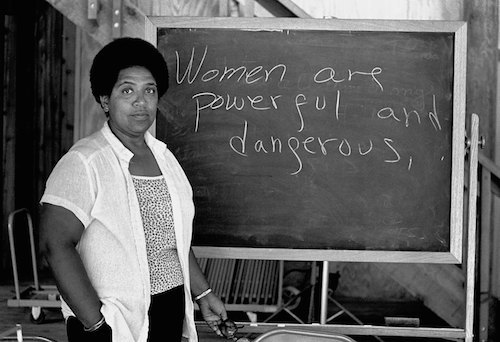 "When we speak we are afraid our words will not be heard or welcomed. But when we are silent, we are still afraid. So it is better to speak."
-- Audre Lorde
While I am very much a fan of recovery projects, this collaborative endeavor is not that. If, as the curator, I must frame it at all, this rich pageant of poets highlights the very worthwhile intersections we all reach individually in our lives: that of recognizing that women-identified poets are of intense, even transformative value, despite living in a culture that often devalues the feminine. Each writer sings out an older or no longer living poet who had a personal influence on them. What you will find is a series of anecdotes and lead-ins to the work & personhood of these female poets who have endured and brought forth, for us, words that have deepened, moved, and given us the gift to see otherwise.
An added bonus is how these personal impressions move attention away from valuing by accolade and dismissal by stereotype and, instead, focus on how poems can be as significant as any life-changing event and change individuals intimately--for the long term. These writers give us a glimpse into the significances they experienced at the point of poetry, of poet, of one life meeting another, at the juncture of alchemical moments that ignite our imaginative possibilities--both on the page and through the poet. Yes, women's words can actually do that!
REAL LIFE. REAL NEWS. REAL VOICES.
Help us tell more of the stories that matter from voices that too often remain unheard.