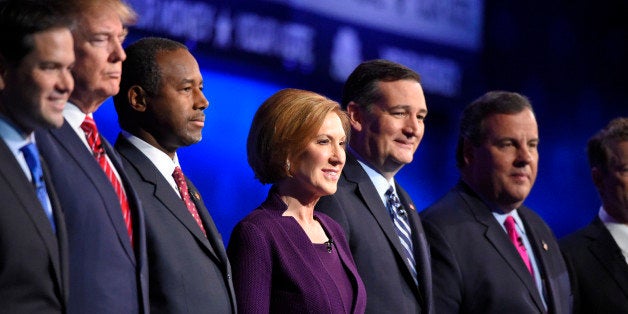 Politicians lie! I know it, you know it, we all know it! Call Bullshit is the first interactive show where you can call politicians out on all their bullshit in a funny and engaging way.

Think Trump's lying when he says he funded his own campaign? Call Bullshit! Tired of Christie trying to pull the wool over your eyes? Call Bullshit! Sounds like Ben Carson is making up numbers on the spot? Hit the button, call them out on their bullshit, and learn the facts behind all their bold-faced lies.

A few weeks ago, my producing partner Jeremy Chilnick and I were talking with our friends at Interlude, a media technology company here in the city. We were dying to collaborate in a way that would make some noise and combine Interlude's interactive technology with the storytelling style of Warrior Poets. We knew our interests and passions were aligned, we were just trying to pick the right project to come out of the gate with. Then we saw the last Republican debate and all the blatant lies coming out of everyone's mouths when it hit us - let's find a way to call bullshit on these people in as close to real time as possible!

Call Bullshit is an entertaining way to blow off steam after actually watching those debates, but doing it in a way that's infinitely more engaging, way more than just venting over drinks or around the office water cooler. You watch those debates, and save for a few exceptions, the moderators aren't calling them out on things in real time.

Call Bullshit gives you the power to do it yourself!

Calling all HuffPost superfans!
Sign up for membership to become a founding member and help shape HuffPost's next chapter