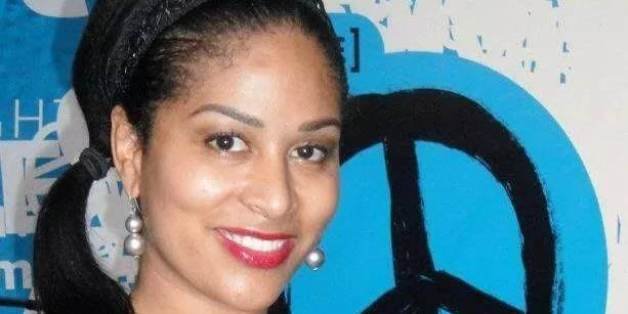 It's all too common to see violence and hate crimes against the trans women of color community in the United States go unreported or unacknowledged. Levels of violence have increased at an alarming rate, leading to the murders of seven trans women of color this summer alone. This hostile environment has left the community feeling helpless and unsupported by the cisgender people of color community.
In response to the rise in violence and the lack of media and political attention, the group 'Black Trans* Women's Lives Matter' will be hosting a national call for peace and vigil outside the Congressional Black Caucus Conference in Washington, DC this Saturday from 4:00 to 5:30 p.m. The event will honor the lives of the Black and Latina trans women lost this year to violence and hate crimes.
'Black Trans* Women's Lives Matter' is a social justice campaign focused on bringing attention to male violence and hate crime murders targeting African American transgender and transsexual girls and women. As written on their website, the organization aims to "defend our sisters from the misogynistic, transphobic and racist forces that fuel our oppression and to challenge the discriminatory laws and unjust courts that often fail us."
'Black Trans* Women's Lives Matter' organizer and journalist Ashley Love has been closely examining the violence against trans women of color. In a statement, Love brings into question whether sex and gender minorities within the black community are given equal attention and treated fairly:
All too often the media ignores or belittles the epidemic of violence against Black women in the United States, even more so when the victims are women of transsexual or transgender experience. Most elected officials are reluctant in publicly joining the trans community's plea for justice. Does the newly popular slogan "#BlackLivesMatter" mean all Black lives, or just some? Are the murders of our trans* sisters less worthy of tears, of outrage -- their humanity 'less than'?
A major goal of 'Black Trans* Women's Lives Matter' is to create solidarity and gather genuine support from the mainstream Black social justice movement, including elected officials and progressive media outlets, to confront and resolve the state of emergency for trans women of color. For this reason, the location of the Call for Peace and Vigil has been planned for outside the CBC Conference. The annual legislative conference gathers nearly 10,000 attendees, including concerned citizens, elected officials, industry leaders, and subject experts to delve into issues based on the African American perspective. Love discusses how participants of the Call for Peace will welcome conference attendees to join the vigil:
We hold this vigil outside the CBC Conference not to be confrontational, but so that those who we elected to serve and protect us may feel more comfortable, and inclined, to join us in honoring our fallen and in a Prayer for Peace to end the hate crimes against Black and Latina women in the trans communities.
This week, strong advocates of the trans community have publicly announced their support for 'Black Trans* Women's Lives Matter,' including Bishop Yvette Flunder and Miss Major Griffin-Gracy. Miss Major is the executive director of the TGI Justice Project, and is recognized as a trailblazer for the trans community. She was inside the Stonewall Inn the night that the 1969 riots erupted, putting her on the forefront of an international human rights revolution. In a recent Elixher article, Miss Major discusses the Call for Peace and the violence against trans women of color:
As an elder in the Black trans community I have befriended, loved and then buried too many of my trans sisters over the decades due to hate based violence ... Half of us are unjustly gone and yet we still can't get the powers that be to call out this terrorism for what it is. In reality, Stonewall was a revolutionary riot in response to extreme brutality, not a whitewashed basket of happy rainbows or vanilla flavored wedding cake. Jim Crow is not dead; it just has a new mask.

Please show your support for 'Black Trans* Women's Lives Matter' by liking their Facebook page at this link. You can also contact the organization through their Facebook page or at BTWLivesMatter@gmail.com to find out how you can get involved in the Call for Peace, as well as other related programs and events.
Support HuffPost
Every Voice Matters
Popular in the Community