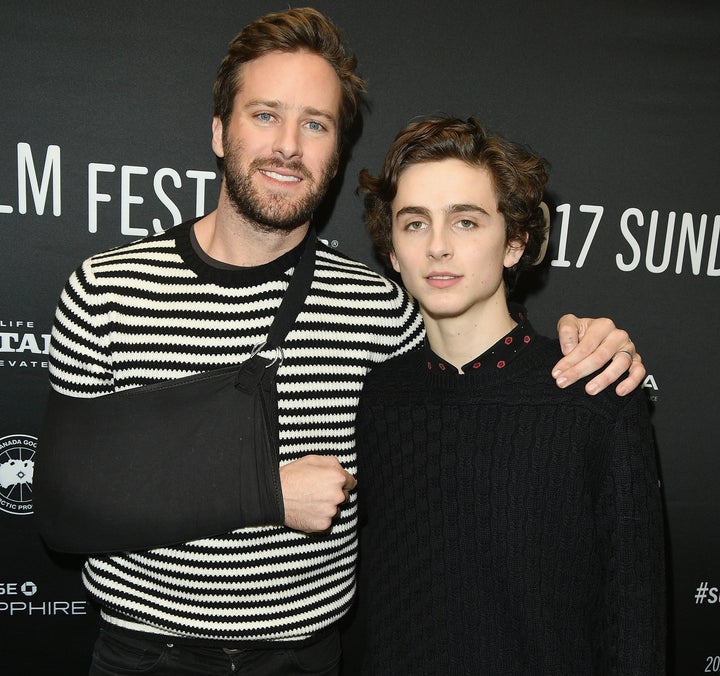 In the small canon of queer literature, "Call Me By Your Name" is tantamount to a religious text. André Aciman's 2007 novel has become known for many traits ― its wistful recollection of first love, its sun-soaked Italian backdrop, a sensuality that crescendoes with furtive embraces and swift yearnings. These hallmarks coalesce in the story's signature scene: a teenager fornicating with a peach.
The book's disciples will wonder how this tantalizing moment unfolds in the big-screen adaptation, which premiered Sunday at the ongoing Sundance Film Festival. Let me be one of the first to confirm you will not be disappointed.
In fact, the entire piece feels like heaven, a near-perfect exploration of dual desires and youthful uncertainties. It is the finest movie at Sundance, and I expect it will be one of the year's finest, as well.
Credit goes to director Luca Guadagnino, the Italian maven responsible for the sensual dreamscapes "I Am Love" and "A Bigger Splash," both starring Tilda Swinton. With "Call Me By Your Name," Guadagnino outdoes himself. The maestro found two impeccable leads to carry this delicate story, which he adapted with James Ivory and Walter Fasano. First is Timothée Chalamet ("Homeland," "Interstellar"), who plays Elio, a bookish 17-year-old American summering in Italy with his academic parents. The other is Armie Hammer, portraying Oliver, an alluring 20-something graduate student who spends several weeks under the mentorship of Elio's esteemed professor father (a thoughtful Michael Stuhlbarg) at the family's lush villa.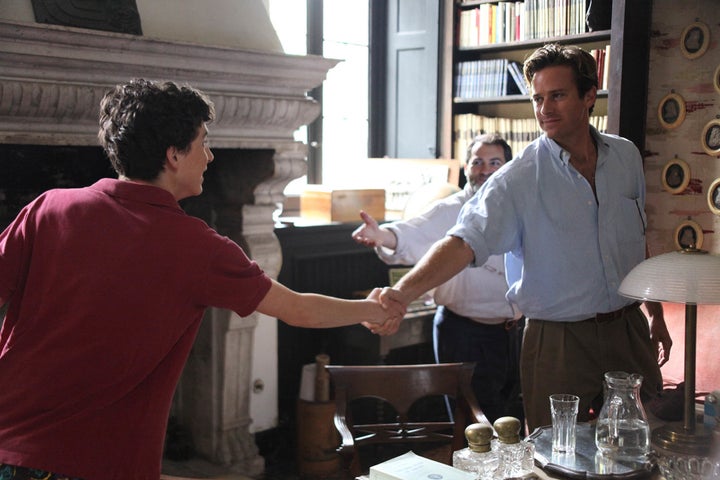 Chalamet and Hammer showcase some of the richest chemistry I've ever witnessed in a movie. It escalates as Elio's sexuality blossoms, at first uncertain and later unavoidably palpable.
This is all the more welcome knowing that Chalamet and Hammer exhibit a rich platonic chemistry off-screen. When I sat down with the actors the afternoon after the film's rapturous premiere, it was like watching two admirers reminisce about a fateful season during which they, too, came of age.
Because the tale's roots belong to a book cherished by so many queer readers, Chalamet and Hammer understood the weight of starring in "Call Me By Your Name." That's part of what bonded them during last summer's shoot. From rehearsals in Guadagnino's living room to the intimate demands of depicting sexual awakenings (Oliver may otherwise be straight, and Elio has been running around with a French girl played by Esther Garrel), Hammer and Chalamet fashioned their own sort of quixotic courtship. When the time came to capture their characters' peachy foreplay, the actors' off-screen affection doubled as the closest two heterosexual men could come to understanding the throes of burgeoning gay romance.
"We were there early enough in time to get a feel for the town, for each other and for Luca," Hammer said after I praised the pair's effortless magnetism. "We rehearsed all the time. I mean, I couldn't appreciate the compliment about the chemistry more because, like, I fell in love with Timmy in the process of making the movie. He's fucking terrific and he's also an incredible actor, so I had all of that. It was just this great experience where I think we all, in the process of making this movie, got that experience of that one summer where we were there and everything was perfect."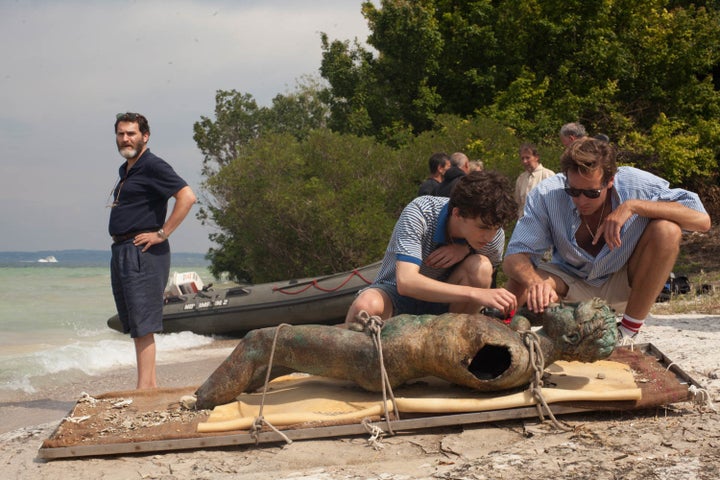 By that point, several minutes into the interview, it was as if two old flames were evoking a fond engagement, enjoyed once and then left to the recesses of their memories. They turned to each other on the couch where they were seated ― Hammer's right arm in a sling due to a torn pectoral muscle ― and swooned over flashbacks.
"Like, do you remember that restaurant where we used to get the chocolate croissants and the espressos in the morning?" Hammer asked Chalamet, who simpered in response. "Do you remember that little place on the piazza where they had the pizza and the other stuff?"
"Ahhhh, yeah," Chalamet gushed.
"You remember everything," Hammer said. It's a play on a line from the novel's end, when Elio and Oliver recount their brief affair.
"Speranza!" Chalamet recalled, referring to an eatery.
"Yeah, Speranza," Hammer said. "Where they had the fish. I mean, Timmy's got some great memories, too. It was an experience that was so surreal and such a treat that honestly if nobody saw the movie, if nobody liked it, if it didn't go anywhere, I'd still carry it with me as such a point of pride."
And that's where the story of "Call Me By Your Name" further brightens. This movie will go quite far. Reviews have already declared it a masterpiece, making special note of Sayombhu Mukdeeprom's sumptuous cinematography and the melancholic Sufjan Stevens songs featured throughout. Sony Pictures Classics purchased the film for a reported $6 million ahead of Sundance, possibly eyeing a fitting late-summer release. Hammer and Chalamet will get ample opportunities to speak of their time together, even if there's nothing like the rush of a charmed festival bow.
Peach action aside, one moment in the movie's back half particularly struck me. Once they've finally embraced their attractions, Elio and Oliver spend all of their limited time together. One night, they sit on the balcony outside their conjoined bedrooms, cursing themselves for waiting so long to probe their desires. Oliver will return to America in a few days. They face each other, leaning against stone posts, their legs touching. Laughter ripples through Oliver and Elio's flirtations. They lean in as they commune, grazing each other's skin. It's more romantic than any of the movie's sex — which is, for the most part, fairly tame — and more poetic than any of its swank European liberation. It is a man and a boy whose mutual fondness has at last blossomed, who have unearthed new parts of themselves, who are relishing unbridled bliss. It's something we all want for ourselves. It's sublime. Most importantly, it's faithful to the tone of Aciman's bible.
"It's so funny when you talk to people about the book because either they haven't read it or they're absolutely insane about it," Chalamet said. "And it's funny, the putting-it-together process happened so quickly and it was in Italy, so I wasn't in the States. The conversations with people that had read the book were always in a post-production setting so that I could go, 'Wow, that person really loves "Call Me By Your Name." Good thing I already shot it, or I'd be 10 times more terrified for them to see it.' And then again, in Luca's hands, it was just really safe. We were very confident he was going to do the story justice."
Before You Go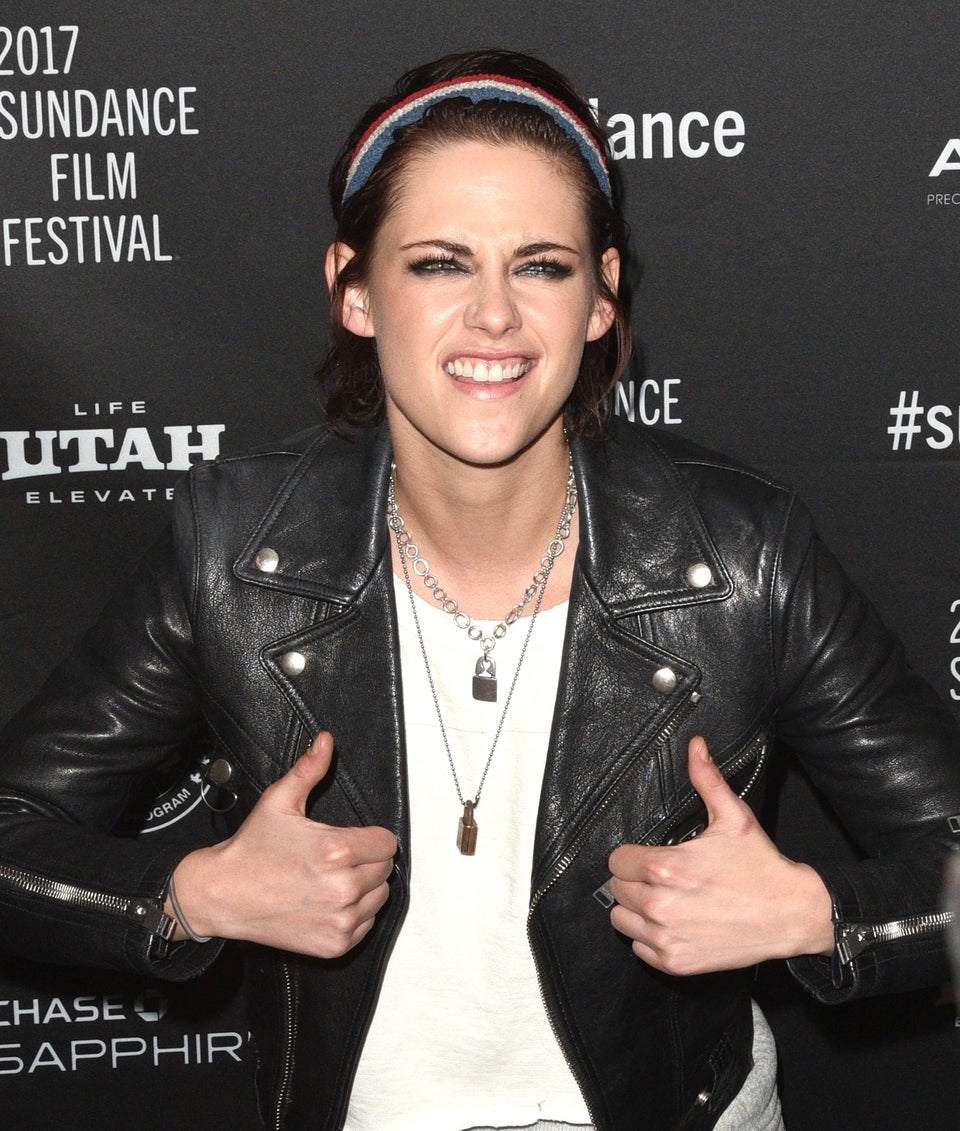 2017 Sundance Film Festival
Popular in the Community