We all deserve a summer romance in Italy's scenic countryside. At the very least, we deserve to experience one vicariously. For that, "Call Me By Your Name" comes in handy. 
The trailer for the much-anticipated film adaptation of André Aciman's 2007 novel is here. The book has cemented its place in the queer cannon over the past decade. Having seen the movie at Sundance in January, I can confirm it will achieve the same.
Steamy and picturesque in every way, "Call Me By Your Name" captures an unlikely love story involving an American teenager (Timothée Chalamet) who falls for a strapping 20-something academic (Armie Hammer) staying at his parents' villa for the summer. (For those familiar, yes, the peach scene is included in the film. For the uninitiated, just you wait.)
Directed by "I Am Love" and "A Bigger Splash" maestro Luca Guadagnino, who is one of our most sensual filmmakers, "Call Me By Your Name" is positioned as a potential Oscar contender, opening in theaters Nov. 24. It's the best movie I've seen so far this year. Watch its trailer above, and check out the gorgeous poster (released last week) below.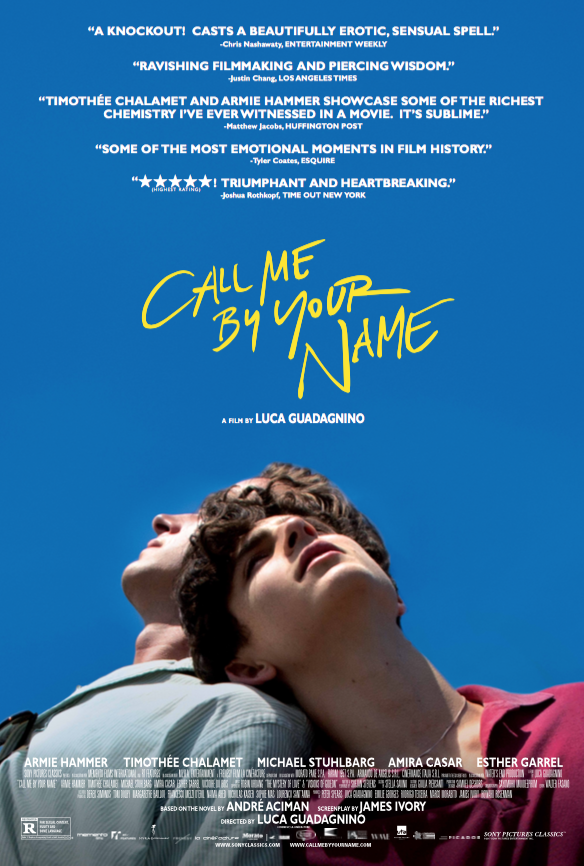 BEFORE YOU GO