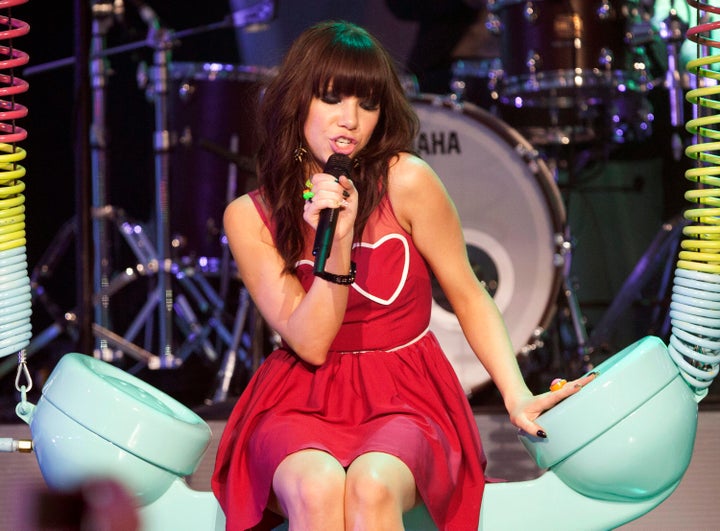 Did you think you'd heard the words call. me. maybe. more times than you ever wanted to? You were wrong.
Electronic musician Dan Deacon's acapella version of Carly Rae Jepsen's addictive song layers the words 147 times, exponentially. BRAIN MALFUNCTION.
The track is just one off a FORTY-THREE-track cover, remix and "interpretation" album, uploaded to Bandcamp Tuesday by Mabson Enterprises, who most recently did a 26-song cover album of that other overplayed song, "Somebody That I Used To Know."
Aside from Deacon's remix, the album includes a dramatic reading by Phil Blankenship (track 24) and a particularly disturbing "Canadian American Psycho" interpretation (track 28). For those who want to test the patience of fellow 4th of July party guests, the album is available for streaming, and purchase, on Bandcamp -- and guess what? You can name the price! But who can put a price on "Call Me Maybe"?
Popular in the Community