Utah Republicans -- including both U.S. senators and the governor -- were the latest to join the "Call Me Maybe" video phenomenon during last week's Republican National Convention.
Produced and shot by the mayor of Utah's second largest city, the video features a group singing -- and at times dancing -- to the popular Carly Rae Jepsen song during the first days of the convention. Among those stepping up to the mic were U.S. Sens. Orrin Hatch and Mike Lee, Gov. Gary Herbert, Utah first lady Jeanette Herbert, U.S. Reps. Jason Chaffetz and Rob Bishop, congressional candidate Mia Love and former Rep. Enid Greene Mickelsen.
West Valley Mayor Mike Winder, however, said he did not come up with the idea on his own. "I have four kids and they have been big fans of the 'Call Me Maybe' clips," he said. "When I told them I was going to Tampa, they said I should do it."
Shooting the video on his Android, Winder quickly distributed lines to fellow state Republicans and even included Utah-based reporters in the act, along with the family of Utah Republican Party Chairman Thomas Wright.
It was a fun way to enjoy the first days of the convention, Winder said. "Some people who were fans of the YouTube phenomenon thought it was cool and those who hadn't heard of it thought it was fun," he said, noting that a handful of Utah Republicans declined.
He said Hatch and Lee willingly jumped in, both taking the key lines of "Call me maybe." Winder shared the video with Utah Policy, a state public affairs blog, which posted it this week. Utah Policy managing editor Bryan Schott edited and added the music to the footage shot by Winder, who was writing about the convention for the blog.
He assigned the lines to some of the participants as "inside jokes." State Attorney General Mark Shurtleff got the line of "I beg, borrow and steal," while Gayle Ruzicka, the head of the Utah Eagle Forum, a conservative values group, sang "skin was showing."
Winder, elected in 2009, makes two appearances in the video, once showing a billboard he used in his campaign that urged people to call his cell phone for a "Call me maybe" line and once dancing in front of a Romney/Ryan sign at the RNC.
"Part of the national convention is, you put the party in the Republican Party," Winder said. "You do some out-of-the-normal fun things."
Before You Go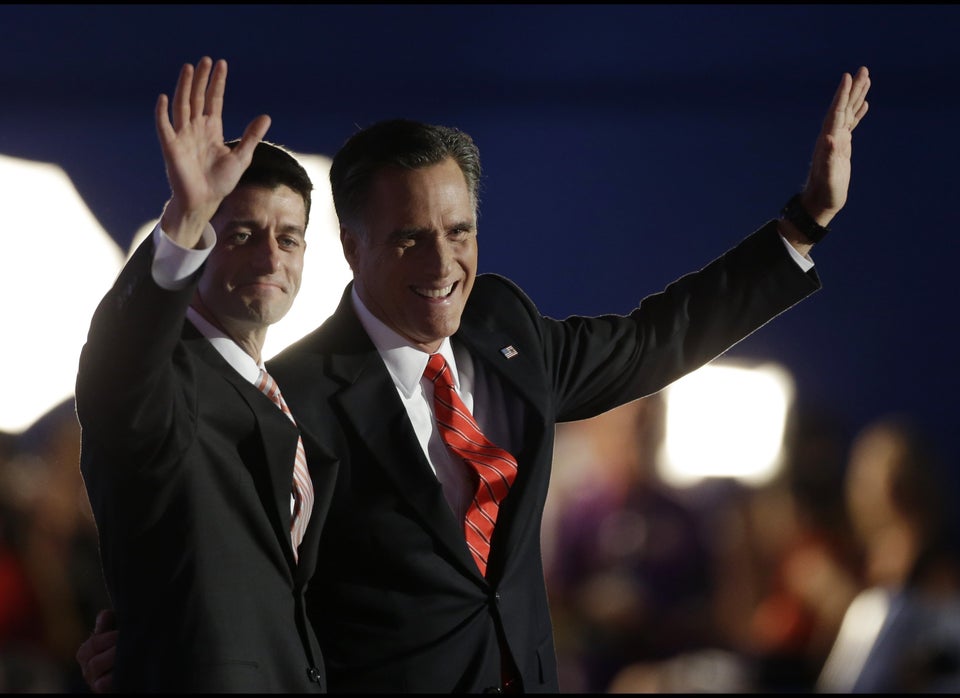 Republican National Convention 2012
Popular in the Community