"Savvy is your very own personal recruiter who lives in your purse and is actively looking for your dream job."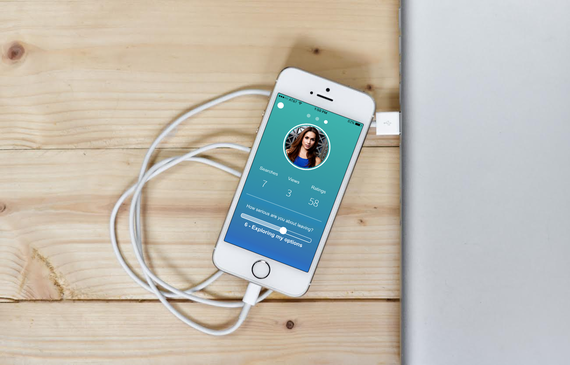 Close your eyes and visualize yourself. Are you an incredibly classy, intelligent, motivated young woman who wants to control the steering wheel to your own destiny? Brilliant! The world needs more women like you!
There is a fantastic job app out in the marketplace today which was specifically created for the driven woman who is excited to customize her own career. Think of this app as a girlfriend looking out for you no matter where you are in your job search, someone who just began or someone who is looking to switch immediately. Set your salary requirements, benefit preferences, company culture interests, and let Savvy do all of the heavy lifting! Employers search the app on a regular basis for role matches, and based on overall fitment, will reach out to you with job offers. This app is watching the space to continue fueling your career trajectory.
Above all, Savvy was especially created for ambitious women like you who truly want to run the world a la some of our favorite global girl bosses, Sheryl Sandberg, Marry Barra, Oprah Winfrey, Beyoncé, and Taylor Swift. The selections on this app are committed to enabling you to reach your professional goals with clarity.
What is tremendously thrilling is that Savvy only works with companies which are focused on equal hiring, promotion, and pay initiatives, including firms such as growing start-ups, Munchery, Scribd, General Assembly, and Harry's, as well as established larger players such as Booz Allen Hamilton, Dell, and Tesco.
Consider Savvy your personal job courier and input detailed information regarding the specifics you would like to pinpoint in your next opportunity, including salary requirements, benefits, location preferences, down to the minute details that would make your life "oh-so-sweet," amazing perks like onsite gyms, fully catered lunches, 401K matches, and paid birthday leave. Then, leave it to Savvy to do an extensive search of its database of open jobs to match you with open roles which fit your superbly crafted wishes.
Indeed, women have experienced significant strides in the workplace over the past few years! SO PROUD. In spite of the celebrated progress, the number of female executives has stagnated around 17% for the past 5 years. As Savvy's CEO Maisie Devine shares, "That isn't news to anyone, but we can absolutely work to change it. With Savvy, we are creating a product that is always looking for your next opportunity. You will never miss out on the perfect position because you didn't happen to be looking at the company career page that day, week, month. Savvy manages your career for you - all the way to the top." Savvy truly is the answer to ambitious women who want to control the reins of their career by targeting those special opportunities!
Likewise, there are an entire slew of powerhouse women who are actively championing Savvy including the incredible Janet Hanson, Founder of 85 Broads, recognized today as The Ellevate Network, who most recently joined the company's advisory board. "Janet knows this space better than anyone and has incredible passion for promoting women in business. We are so pleased that she has joined the board and has an "all hands on deck" attitude for promoting the mission." says Maisie Devine.
Sign up for Savvy today and let Savvy catalyze your professional life! Share your thoughts on Savvy below!
REAL LIFE. REAL NEWS. REAL VOICES.
Help us tell more of the stories that matter from voices that too often remain unheard.