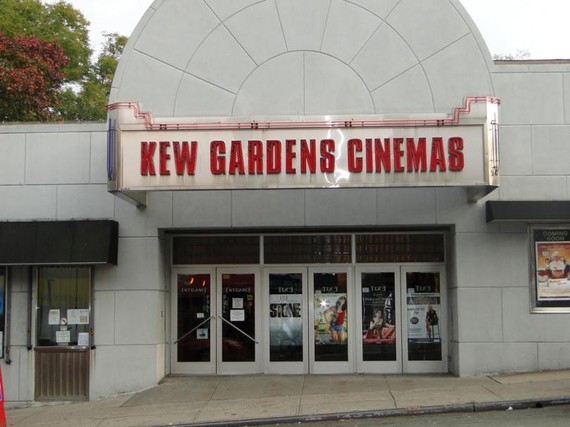 The popularity of independent films has increased dramatically over the past decade, and the trend doesn't seem to be stopping anytime soon. There are approximately 3,000 active film festivals throughout the world, and there have been close to 10,000 festivals that have occurred over the past fifteen years. While the majority of the film screenings tend to take place in either festival settings or in specialized venues in larger urban areas, the independent film is also finding its audience through dedicated cable channels (Independent Film Channel (IFC); Sundance Film Channel; AMC, among many others), media behemoths Netflix and Amazon.com, as well as "on-demand" features offered through most cable and satellite providers.
New York City hosts a large number of festivals each year and has a number of theaters committed to presenting this genre of film regularly, so now add one more to the list: The Kew Gardens Festival of Cinema. The inaugural festival is scheduled for August 4-13, 2017 and will take place at the historic Kew Gardens Cinema, with the actual structure dating back to the 1930's.
As a competitive festival, the program will run for 10 days and consist of more than 100 remarkable short- and feature-length films from all genres, including often-overlooked categories such as documentary, horror, comedy, animation and experimental. Each film will be judged in its respective category by the Festival's specially selected jury of industry professionals. Along with filmmaker Q&A's after each screening, the festival will also hold industry panels featuring some of the best names in independent cinema discussing their strategies, their struggles and how they broke into the film business.
The specific line-up for the festival is yet to be announced since submissions are currently being accepted from filmmakers through April. Please stayed tuned for more information in the coming months as we plan to be covering this new addition to the festival scene.
For more information on submitting films for consideration, or for information about the festival, please click here.
______________________________
For more features from ZEALnyc read:
For all the news on New York City arts and culture, visit ZEALnyc Front Page.
Related
Popular in the Community