Thanksgiving is just around the corner, and what better way to celebrate the holiday than with the season's most iconic craft -- the hand turkey.
The artsy homage to Thanksgiving is as simple as it sounds. You trace your hand on a piece of paper (or a paper plate, as it's most traditionally done) and the outline of your five fingers and thumb become the empty canvas for an old fashioned turkey. From the kids table all the way to the adult dining space, it's a holiday custom that everyone enjoys. Even us, see!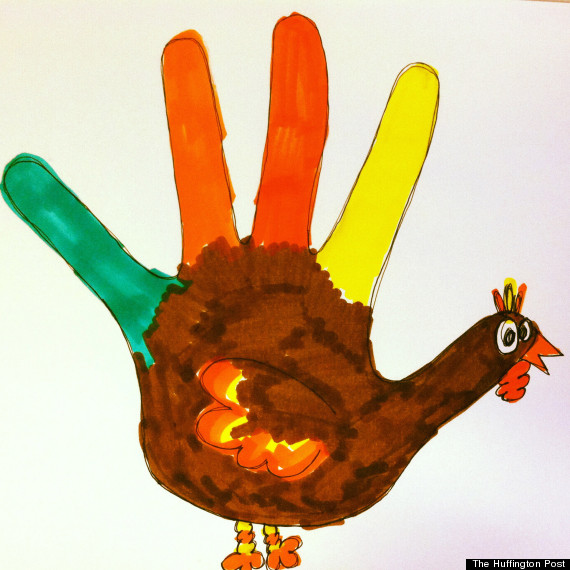 So in the spirit of family-friendly festivities, we want to extend the joy of hand turkeys to the pages of The Huffington Post. We're calling on you to submit your best hand turkey designs so that we can share them with our readers next Thursday. Whether it's an adorable likeness from your 5-year-old or an intricate cartoon that took weeks to make, we dare you to top our turkey.
Hand Turkeys