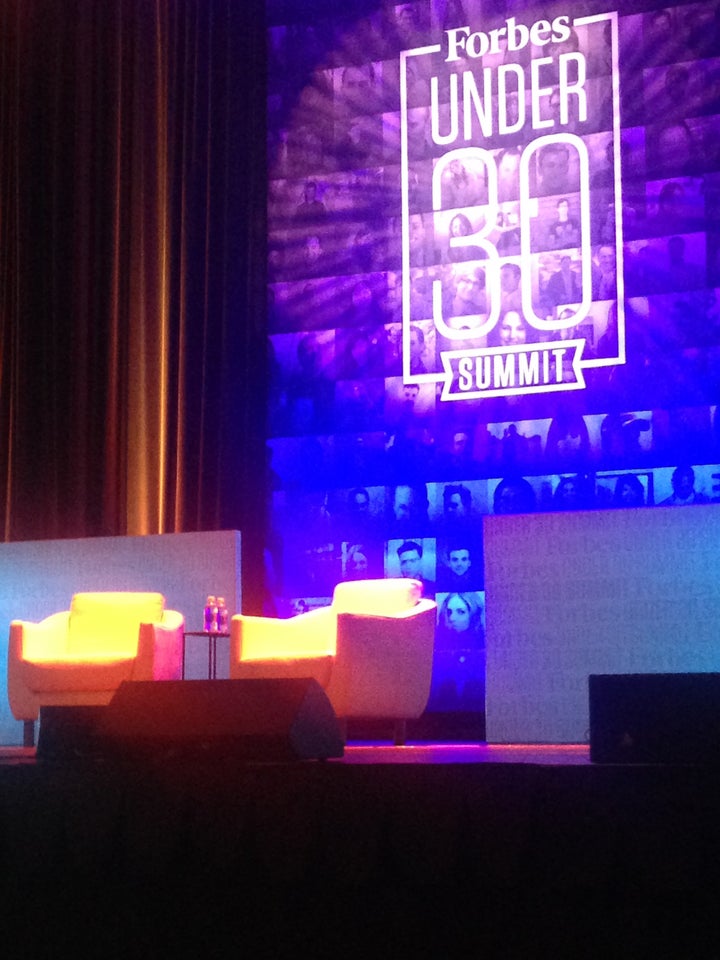 The fourth annual Forbes Under 30 Summit will return to Boston, MA from October 1-4, 2017. This summit boasts an unparalleled gathering of young, determined entrepreneurs and game-changers. Rising stars spanning virtually all fields and walks of life cross paths with industry titans, billionaires share their business triumphs and challenges with the next generation, and social impact finally gets a seat at the elite entrepreneurial table. Throughout all of the excitement, festivals, networking, and inspiring talks, there is one event that stands out in the summit's jam-packed schedule: the $500,000 Change the World Competition. There is simply no greater opportunity for young entrepreneurs to skyrocket their business venture than through winning this competition.
"The difference [between the Forbes Change the World Competition and other venture capitalist opportunities] lies in the community," explained Steve Bertoni, Associate Editor of Forbes. "The finalists are standouts from a community of global standouts. These entrepreneurs are young, daring leaders with bold ideas to tackle big problems."
"Not only do our finalists receive valuable funding from Forbes and our partners, but also get to share their stories and causes with the 6,000 young entrepreneurs at the summit and the millions that follow this dynamic community. And it's a two-way street, because the entrepreneurs pitching on stage energize and inspire the audience. Everyone wins," commented Bertoni.
But how to make it to the stage?
According to Bertoni, applicants should definitely avoid "chas[ing] big problems, not big dollars."
Instead, Bertoni urges this year's applicants to "be original, passionate, and authentic."
"Spend the time and resources to make a high-quality video for the pitch. The judges gave us feedback that ours demonstrated that we were serious about the competition" added Nicholas H. Flanders, Co-Founder and CEO of Opus 12, and the winner of the 2016 Forbes Change the World Competition.
Opus 12, and the team's success at last year's competition, highlight the high-level of ingenuity and impact that Forbes, Sound Ventures, and Rough Draft Ventures, all created this competition to spotlight.
Opus 12 is clearly on a mission to "change the world" for the better while still raking in a large profit margin.
"We have developed a device that recycles CO₂ into cost-competitive chemicals and fuels," explained Flanders. "Our technology bolts onto any source of CO₂ emissions, and with only water and electricity as inputs, transforms that CO₂ into some of the world's most critical chemical products. We can reduce the carbon footprint of the world's heaviest emitters, while creating a new revenue stream from what is discarded today as a waste product."
Opus 12 is able to operate despite the current administration's harsh stance on environmental policy. When asked about Opus 12's future success in the face of President Trump's June decision to withdraw from the Paris Climate accord, Flanders noted: "We are developing technology that does not require subsidies or policy to drive adoption and scale. We are strong supporters of a clean energy future."
This year's applicants to the Forbes Change the World Competition should no doubt strive to match Opus 12's ability to "change the world" in such a sustainable, innovative, and most of all, profitable way.
Prior to winning the Forbes Change the World Competition, Flanders met his two Opus 12 co-founders (Dr. Kendra Kuhl and Dr. Etosha Cave) at Stanford in graduate school, where they bonded over a passion for using technology to solve environmental challenges.
"Kendra and Etosha, Opus 12's technical co-founders, had been working on novel catalysts that could convert CO2 into higher-value products. In 2015, we were ready to translate our fundamental discoveries out of the lab and into industry," said Flanders.
Flanders cites winning the 2016 Forbes Change the World Competition as "a catalyst for closing our initial round of investment."
Flanders encourages other young entrepreneurs to invest their time and energy into applying for this year's Forbes Change the World Competition. He sums up: "The prize is significant, the judges are top notch, and the Forbes Under 30 Summit provides significant exposure."
While the competition is free to enter, the potential rewards are endless.
"The vision, energy, and daring of the Forbes Under 30 community inspires us. Each year, Forbes is blown away by the collection of young leaders who come together at our Under 30 Summits worldwide," said Bertoni.
The question is: Will you be one of them?
What are you waiting for? If you're an early stage entrepreneur under the age of 30 who has a disruptive and scalable business idea, apply today to the 2017 Forbes Change the World Competition! This year's application deadline has been extended until Friday, September 8th at 11:59PM (UTC).
Support HuffPost
The Stakes Have Never Been Higher
Related
Popular in the Community