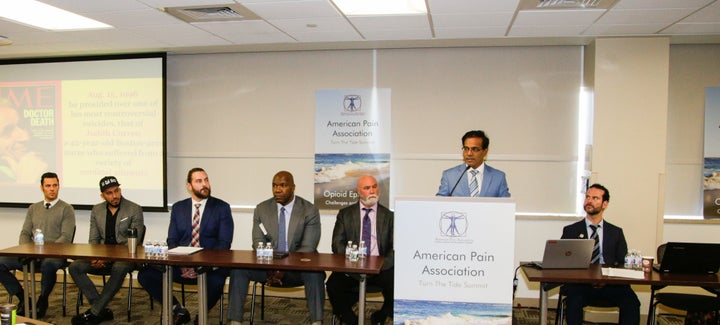 Recently launching Turn the Tide Summit National Tour to "eradicate the opioid epidemic and win this war," Dr. Sanjay Gupta is leading the global movement to educate, engage and bring awareness to the source of the devastating health epidemic that is impacting millions of lives around the world.
"Billions [of dollars] have been spent on increasing mental illness rehab resources and the availability of Narcan [a prescription medicine that blocks the effects of opioids and reverses an overdose], but all these efforts have have failed because the number of people needing them continues to rise much higher compared to resources that are available," said Gupta, President of the American Pain Association, the tour's presenting organization.
"The analogy is similar to increasing hospital beds for wounded soldiers. We really need to attack the enemy, attack the source of this problem, in order to win the war," said Gupta, a Harvard Medical School grad who is based in Metropolitan Philadelphia.
"We can't afford to keep losing this war," said Gupta.
Married to New Jersey's Institute for Pain Relief's Medical Director and Partner of Pennsylvania's Atlantic Pain and Wellness Institute, Dr. Kavita Gupta, the father of three children said "innocent lives are at risk" which prompted him to take action. Seeking to increase public awareness and participation through the tour, Gupta believes the answers and tools needed to quash the opioid epidemic are among us.
"We can identify and remove the source of the opioid problem through sound and strategic public-private partnerships," said Gupta.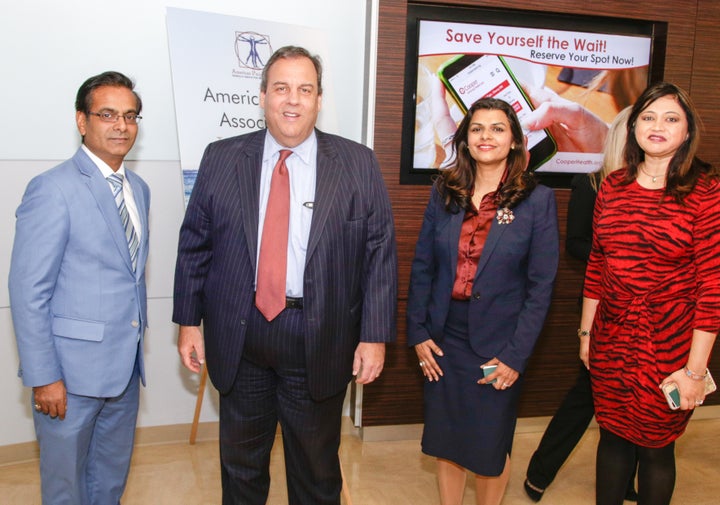 Last month Attorney General Jeff Sessions delivered remarks announcing the Department of Justice's new tools to combat the opioid crisis and $12 million in grants to address what U.S. President Donald Trump declared a national public health emergency in October.
"Today, we are facing the deadliest drug crisis in American history. Based on preliminary data, at least 64,000 Americans lost their lives to drug overdoses last year," Sessions said of "the highest drug overdose death toll and the fastest increase in that death toll in American history."
Driven primarily by opioids – prescription pain medications, heroin, and synthetic drugs like fentanyl, the public health issue facing Americans is now the leading cause of death (drug overdoses) for those under the age of 50.
"We applaud the appointment of an Opioid Czar," Gupta said recommending such Czars should exist on the state level as well.
Sessions, during his announcement, stated the Department of Justice will "convene a task force of state, federal, and local law enforcement and help determine which cases to take federal," and "help customize and evaluate the effectiveness of every U.S. Attorney's Office's strategy to combat the opioid epidemic, a strategy based on local conditions on the ground."
"I am ordering all of our U.S. Attorney offices to designate an opioid coordinator to serve as a kind of quarterback of our anti-opioid efforts in their community," said Sessions.
Through the Turn The Tide Summit, Gupta is presenting issues of the opioid epidemic in engaging formats featuring engaging panel discussions and solution sessions including lawmakers, industry experts, patients and advocates.
"As Governor Christie said, public involvement is crucial, similar to AIDS epidemic," said Gupta.
"When the public started marching in the streets as the AIDS epidemic began to ravage lives and communities, the government started paying attention to AIDS, a topic that a huge stigma like opioid addiction has currently."
"Chronic pain or mentally ill patients are the victims and not the cause or source of the [opioid] problem," explained Gupta. "The number of deaths did not climb four times in the last decade because America suddenly became four times mentally ill," said Gupta.
"The number of deaths rose because a source of huge opioid supply has made innocent people increasingly prone and dependent on these dangerous substances.
According to Gupta, the number of opioid prescriptions written in America last year exceeded 250 million.
"In spite of having four percent of the world's population, we consume four times the amount of opioids then the rest of the whole world combined. The ironic part is that we the taxpayers are paying for majority of these 250 million prescriptions and for the treatment of complications arising from these prescriptions," said Gupta, citing an estimated economic burden of approximately $5 trillion over the last 15 years.
Held at Cooper Medical School of Rowan University, the first stop on Gupta's Turn The Tide Summit included keynote speaker, New Jersey Governor Chris Christie; Dr. Edgar Ross, Director of the Pain Management Center at Harvard Medical School; Dr. J. Cheng, Director of the Cleveland Clinic Pain Fellowship Program; Dr. Michael Sabia, Chair of Cooper University Hospital Pain Program; and Dr. Vanila Singh, Chief Medical Officer for the Office of the Assistant Secretary for Health at the U.S. Department of Health and Human Services; Former City of Philadelphia Secretary of Education, Jacqueline Jeffries Barnett; Jack Teitelman, President, The TITAN Group; Athletes For CARE Ambassadors Marvin Washington, Riley Cote, Dozie Mbonu and Todd Herremans; and Bollywood singer and rapper, Ali Quali Mirza.
"I consider today a historic launch of a new era and hopefully slowly this worldwide deadly tide will turn. I am so glad to join all the athletes and music and film professionals in this great effort," said Mirza.
"We need to engage kids in music and arts and teach them ways to be happy without drugs or drinking and smoking."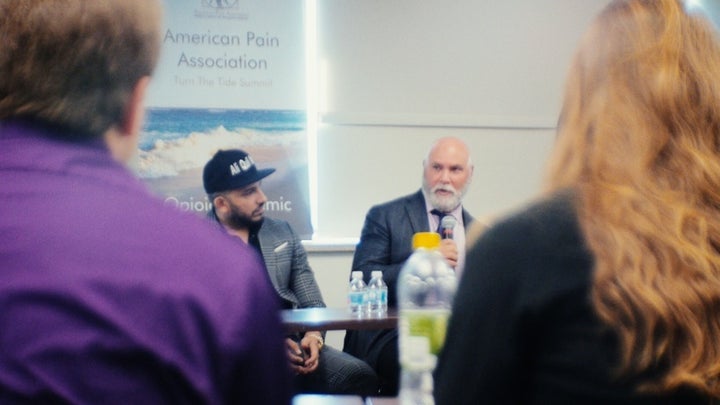 Related
Popular in the Community