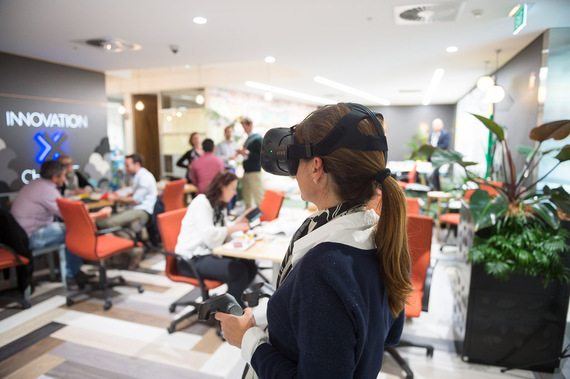 Photo: Media and Game Creator Carolyn Mee at our Development Reality Hack in Canberra, AU on October 6, 2016.
How can immersive storytelling bring pride back to healthy culinary traditions and inspire collective engagement? At LAUNCH Food we are thrilled to request global proposals following our recent Development Reality Hack in Canberra, AU. The Hack created a space to ideate around the capacity of 360° video, virtual reality, augmented reality and gamification to strengthen public health, social impact and awareness building efforts in developing countries.
In collaboration with the Australian Department of Foreign Affairs and Trade's innovationXchange, we are looking to fund up to two prototypes on the following themes:
Heroes and Legends: to impact health and nutrition outcomes within targeted sites in the Pacific through experiments using emerging communications tools.
Malnutrition as a Global Development Challenge: to impact awareness and understanding of malnutrition as a development problem, particularly acute malnutrition in the Indo-Pacific.
As part of this global call-out, $100,000 to $200,000 AUS is available for selected prototypes submitted by 16 January 2017. Apply here and share your thoughts using #LAUNCHLegends on social media.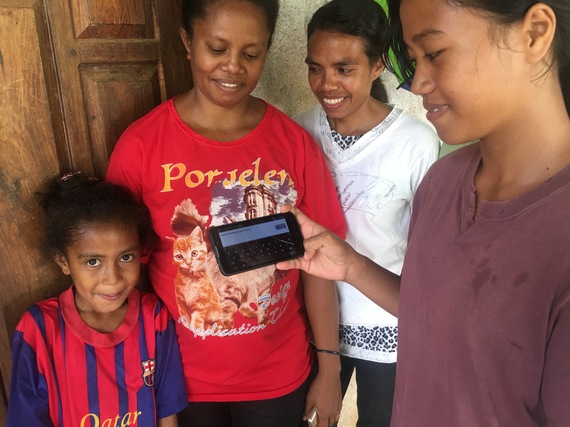 Photo: Young women in the remote village of Tiriloca, Timor-Leste follow LAUNCH on Facebook. The matriarch of their village suggests that her community can host Facebook film nights on their smartphones to watch relevant content around healthy eating.
Finally, we are also welcoming contributions to LAUNCH Food! In partnership with the Australian Department of Foreign Affairs and Trade and the U.S. Agency for International Development, LAUNCH is calling for innovations that will contribute to improving health outcomes through the food system. If you are working on a supply- or demand-side innovation that will increase availability of and access to affordable, nutritious, desirable, and sustainable food, we want to hear from you. The LAUNCH Food challenge is open through 7 December, 2016.
Related
Popular in the Community