IHOP's create your own pancake combo with bacon or sausage weighs in at about 1,000 calories per plate. Do you order the decadent dish, which makes up about half of an average adult's daily calories, or do you stick with the "simple & fit" vegetable omelette at 310 calories?
If you're like most people, you're going to go ahead and order the pancakes, probably not even noticing the calorie labels, according to a new study by researchers at New York University School of Medicine. The researchers found that five years after New York City mandated calorie counts on chain restaurant menus, customers are noticing the numbers less and less.
This is important because New York's policy is going nationwide. By December 2016, all restaurants in the U.S. with more than 20 locations will display calorie counts alongside food on a menu as mandated by the Affordable Care Act. Some companies and local governments have followed New York City's lead and adopted the policy ahead of the deadline. But two new studies, published in the November issue of the health policy journal Health Affairs, show that the labels are a mixed bag when it comes to encouraging healthy food choices.
"The biggest impact from menu labeling could be on the supply side rather than the demand side."
According to the NYU study, surveys conducted at fast food restaurants in New York revealed that awareness about the labels dropped from 51 percent when first introduced in 2008, down to a range of 37 to 45 percent during 2013 and 2014.
And five years with menu labels didn't seem to make a difference in purchasing, either. There was no statistically significant difference in the number of calories in the food consumers purchased from the fast food restaurants before and after the calories were labeled. In 2008, before the labels were implemented, the average calorie count per purchase was 796; in 2013 to 2014, the average calorie counts spanned 804 to 839 calories.
"The biggest impact from menu labeling could be on the supply side rather than the demand side," said Julia Wolfson, a PhD candidate for health policy at Johns Hopkins Bloomberg School of Public Health and co-author of the second study.
Wolfson analyzed 66 of the largest chain restaurants in the U.S., five of which had gone ahead of the ACA law to post calories on their menus. She found that restaurants that voluntarily labeled their food between 2012 and 2014 had a per-item calorie count of about 262 calories, whereas the restaurants who weren't labeling their menus served items that averaged around 400 calories.
"Restaurants are a significant battleground in the fight against overeating because Americans eat and drink about one-third of their calories outside the home."
This was an association study, which means Wolfson can't determine if restaurants with lower-calorie foods were more likely to adopt calorie labels early, or if the prospect of listing calorie counts had an impact on recipes for the better. Regardless, it shows there's definitely a relationship between menu labeling and lower-calorie foods.
"Should this trend expand to other restaurants once menu labeling is fully implemented, this could be a really important tool for people to eat healthier," she explained.
Despite the recognition drop noted in the first study, labels can help make a difference. A 2012 Centers for Disease Control and Prevention study that surveyed around 118,000 people nationwide found that about 57.3 percent of participants across 17 states reported noticing menu labels and using them at least sometimes. Making that nutrition information available for anyone who wants to see it is a key step in helping people take more control over nutrition, according to Brian Elbel, senior author of the NYU study and an associate professor of health and health policy at the university.
"It's going to be really hard to find a single policy that moves the needle in a large and appreciable way," he said. "I think we're going to have to think about a lot of these small things coming together to make an impact."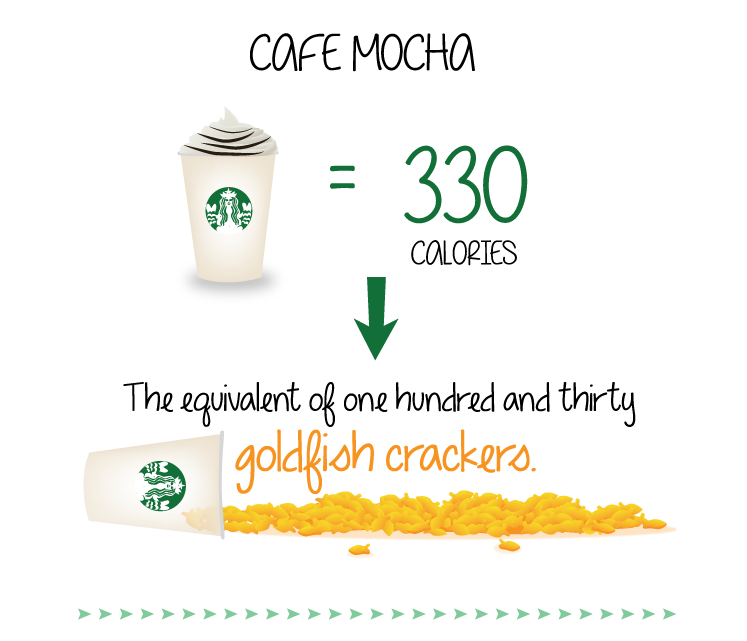 How Many Calories In Starbucks?