 The study, "Consumers' Estimation of Calorie Content at Fast Food Restaurants," found that teens underestimate calories the most. "We found that people, especially teens, are consuming more calories than they think they're getting when they eat fast food," said lead researcher Jason Block, MD, MPH, of the Harvard Medical School/Harvard Pilgrim Health Care Institute. "Teens underestimate the number of calories in their meals by as much as 34 percent, parents of school-age children by as much as 23 percent, and adults by as much as 20 percent."
On average, adults consumed meals containing 836 calories but underestimated the calorie content by 175 calories. Parents of school-aged children underestimated their kids' meals (733 calories on average) by 175 calories as well. Teens, on average, consumed meals of 756 calories and underestimated them by 259 calories.
Heres' a chart from the BMJ that displays the results: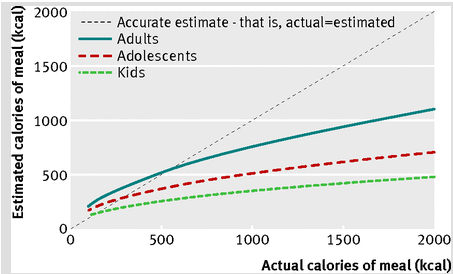 The report also found that patrons underestimated calories at Subway more than they did at other fast food chains such as McDonald's or Burger King. Interestingly enough, another recent study found that the food at McDonald's and Subway can be equally bad for teens.
Before You Go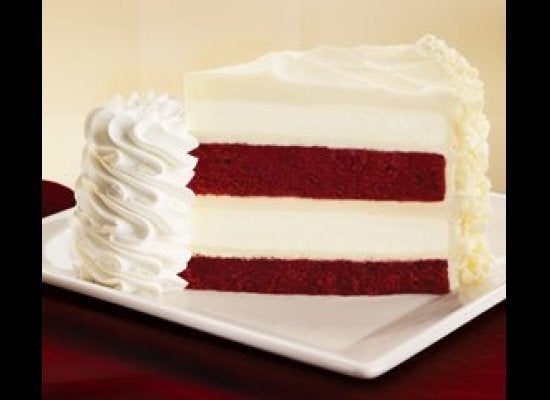 High Calorie Chain Meals