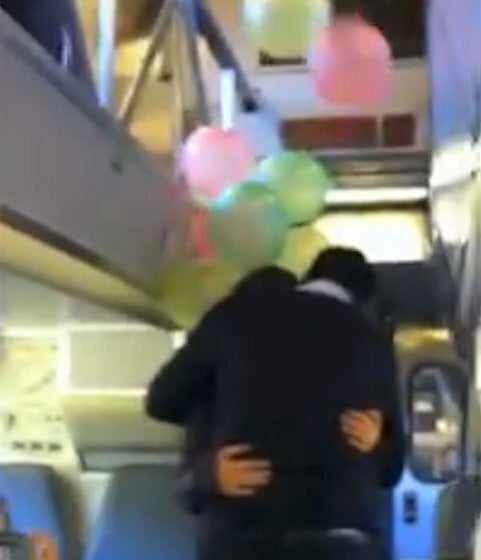 Once upon a time, boy met girl on Caltrain.
Not your traditional first date, but Aaron -- who met girlfriend Maggie on the commuter haven in 2008 -- decided that Caltrain was the perfect spot to make their romance eternal.
Aaron surprised Maggie with a 2nd Street Station wedding proposal featuring all her family and friends packed onto the train car and a rousing (if sightly off - key) rendition of Fun's "We Are Young".
Thankfully, she said yes. Now all that's left is the happily ever after.
Perhaps the wedding will be on Muni.
Watch the adorably sweet proposal in the video below:
Popular in the Community